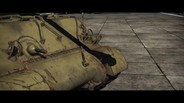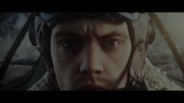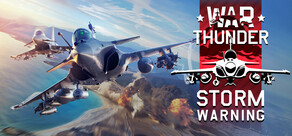 War Thunder è un MMO dedicato all'aviazione, ai veicoli corazzati e alle forze navali della Seconda Guerra Mondiale. Potrete prendere parte a tutte le principali battaglie combattendo con giocatori reali provenienti da tutto il mondo.
Data di rilascio: 15 ago 2013
Guarda tutti e 3 i trailer
Acquista War Thunder - Steam Pack
Il War Thunder Steam Pack include aerei premium, 2 campagne single player, 1 mese di premium account e 1700 Golden Eagle!
Contenuti scaricabili per questo gioco
22 settembre
As the development of military aviation in Greece began to ramp up in 1911, the Hellenic government turned to France and sent six of their officers to be trained as pilots, whilst ordering their first aircraft from the French firm Maurice and Henry Farman. Emmanuel Argyropoulos performed the first flight in Greece in February 1912 using a small, 50-hp Nieuport. Later that day a second flight took place when Argyropoulos took off again, this time carrying the Prime Minister Eleftherios Venizelos.

In May of the same year 1st Lieutenant Dimitrios Kamberos flew the first Hellenic military flight in a Henry Farman. Just a month later Kamperos flew his seaplane - a converted Farman 'Daedalus'. Flying at 110km per hour he set new world records and highlighted possibilities of a Greek naval air arm. Sadly, whilst flying from Phaleron to Patras in a Bleriot in 1912, Alexandros Karamanlakis lost his life during an unsuccessful attempt to ditch and became the first Greek pilot to be killed in a flying accident.

By September 1912, four military pilots established the first Greek air combat unit in Larissa. During the Balkan war the first air reconnaissance sorties were flown; in October - just a month after the birth of the first air combat squadron - a successful bomb drop on the Bizani strongholds was carried out.

During the First World War, both the Greek army and navy utilised air squadrons for carrying out reconnaissance and bombing missions. The two separate organisations continued to act within their own remits until 1930, when Prime Minister Eleftherios Venizelos founded the Aviation Ministry and the Royal Hellenic Air Force (RHAF) was added as an independent organisation within the Hellenic armed forces. The following year the Air Force Academy was established. In 1934 the RHAF began an extensive period of modernisation, developing the rank structure used to this day and importing new aircraft from as far afield as Germany, Poland and Britain.

World War Two saw conflict between Greece and Italy; 77 RHAF aircraft entered combat against some 460 Italian aircraft. Largely outnumbered, the men of the RHAF showed immense courage; with comparatively few aircraft they were still able to collect vital information regarding Italian movements whilst providing protection across the Greek skies. The greatest noticeable impact was the damage to the enemy's supply line during the conflict.

During November 1940 a RHAF Breguet 19 flew at low level along the front line near Albania, managing to attack an Italian Alpine Division . This impacted greatly on operations in the area. Shortly after this, Flying Officer Marinos Metralexis showed great initiative and bravery when, after expending all of his ammunition against an Italian three engined bomber, he then rammed the propeller of his PZL P.24 into its rudder to bring the aircraft to the ground. These two incidents signalled to Italy that although outnumbered, the Greeks had great courage and posed a greater threat than envisaged.

The RHAF continued its unceasing defences, successfully seeing of a large attack in Spring 1941. When Germany invaded it was again an unbalanced battle. But, once again Greece showed great courage. The RHAF shot down 64 Luftwaffe aircraft; sadly this came at the cost of 52 Greek aircrew killed.

Following a spirited fight, defeat at the hands of the vast German military was tragically inevitable. A few Greek aircraft escaped - fleeing to Cairo these surviving crews reformed under the British RAF to continue serving throughout the remainder of the war. After the liberation of Greece in 1944 the RHAF was heavily involved in both the Greek Civil War and the Korean war.

Today the Hellenic Air Force is a modern fighting force spearheaded by US aircraft such as the F-16. Currently in a period of transition, the Hellenic Air Force is about to take another quantum leap forwards in terms of capability and is assessing its options for the future.


War Thunder Team


To honor the Hellenic Air Force, we are proud to present the Hellenic Air Force roundel, which will be added to War Thunder in the one of the upcoming updates
1 commenti
Ulteriori informazioni
20 settembre
From 12.00 GMT on September 20th to 12.00 GMT on September 22nd

+30% RP gain for Pz.Kpfw. IV Ausf. F1, F2, G & H

Kurt Knispel was born on September 20th 1921 in a small town called Salisfled in Czechoslovakia. Knispel spent most of his childhood in Mikulovice, where his father worked in an automotive factory. Knispel disliked factory work and in April 1940 Knispel joined the Wehrmacht as a volunteer.

Knispel started basic training at the Panzer Replacement Training Battalion at Sagan. There he was subjected to his general military training: PT, how to march, salute and use weapons such as the P38 pistol, Kar98k rifle, and hand grenades. After basic training Knispel went onto Panzer training to operate the Pz I, II, and IV. On October 1st Knispel was transferred to a "Field Unit" of the 3rd Company of the 29th Panzer Regiment, 12 Panzer Division where he finished his training as a loader/gunner on the Pz IV. During training at Putlos he first demonstrated his abilities as a gunner; he had a gift of total three-dimensional vision as well as extraordinary reflexes. But to Knispel's dismay, he remained a loader.

Knispel first saw action in August 1941 in a Pz IV tank. During Operation Barbarossa he quickly rose to the position of gunner under the command of Lt. Hellman. By January 1942 Knispel had returned to Putlos to undergo his training in the new Tiger tank and at the time he was already credited with 12 tanks victories. His next home was the 1st Company of the 503rd Heavy Panzer Battalion where he took part in the Battle of Kursk as flank cover to the 7th Panzer Division. From there he went on to commanding a Tiger II within the same unit.

Knispel was recommended four times to the receive the Knight's Cross, an award he never received. This did not concern him as he was not driven by fame or decoration. Knispel's record lists 168 confirmed tank kills, but when unconfirmed victories are included, the total adds up to 195. Even at 168 confirmed, this makes Knispel the most successful tank ace of World War II.

He scored an incredible kill of a Soviet T-34 tank at a range of 3,000 meters. Knispel was awarded the Iron Cross First-class (15 kills) and then the Tank Assault Badge in Gold after more that 100 tank kills. After destroying 126 tanks Knispel was awarded the German Gold Cross while becoming the only German NCO to receive this honor to be mentioned in the Wehrmacht communique in World War II. It is also said that he credited many kills to others that he could have called his own. Knispel most often shied away from this type of argument and was known for his affable nature. Knispel as a tank commander was in his own element, at times he even faced superior enemies alone to give the units he was supporting the best chance to advance or the safest passage of retreat. Alfred Rubbel, one of Knispel's first commanders, stated that when he was on the field of battle he never abandoned anyone, even in the worst of situations and conditions.

Knispel was battle-hardened by conflict in many areas which included Kursk, Vinnitsa, Jampol, Kamenets-Podolsk, the Korsun-Cherkassy Pocket, Cean in the retreat from Normandy then to the Eastern Front in the battles near Mezotur, Torokszentmiklos, Kecskemet, Cegled, Gran Bridgehead, Bab Castle, Laa, Nitra, Gyula, and his final battle in Wostitz, where he was fatally wounded on April 28th 1945, ten days before the war ended.

His lack of authority towards the higher ranks of the German command contributed towards his slow advancement through the rank. On one occasion Knispel assaulted an officer who he saw was mistreating Soviet POWs. Knispel had a tattoo, a goatee, and longer than regulation hair, but spite all of that he was well liked by his fellow soldiers and his skills were never matched. At the age of 23 Knispel had more tank kills than Michael Wittmann, Ernst Barkmann, Johannes Bolter, or Otto Carius.

The end of this sad story of the death of a legend has a positive as Knispel's remains were found by historians in Vrbovec in an unmarked grave behind a church. "He was identified by the military tattoo on his neck" a spokesperson said from the Moravian museum. On April 10, 2013 Czech authorities confirmed that Knispel's remains were found among 15 other German soldiers behind a church wall in Urbau. It is likely that he will be reburied at the military cemetery in Brno. Rest in peace Kurt Knispel.

Andrew "Tzeentch_Chaos" O'Sullivan
4 commenti
Ulteriori informazioni
Informazioni sul gioco
War Thunder
è un MMO dedicato all'aviazione, ai veicoli corazzati e alle forze navali della Seconda Guerra Mondiale. Potrete prendere parte a tutte le principali battaglie combattendo con giocatori reali provenienti da tutto il mondo.
War Thunder
offre un'esperienza aeronautica ricca di personalizzazioni e dettagli per centinaia di aerei con cockpit estremamente dettagliati, dozzine di armi modificabili e flying skill che possono essere migliorate e personalizzate per ogni missione. Grazie alla scrupolosa attenzione ai dettagli vi sentirete dei veri piloti da combattimento ogni volta che vi getterete in battaglia.
L'esperienza di War Thunder non è limitata ai cieli della Seconda Guerra Mondiale, le immense battaglie che si svolgono in gioco non possono essere combattute dalla sola aviazione ed è proprio per questo che il gioco includerà combattimenti in terra e in mare.Attualmente il gioco è in open beta e le funzionalità complete devono ancora essere implementate.
Feature incluse
Esperienza PvP variegata con combattimenti su larga scala

Un gran varietà di impostazioni permetterà sia ai piloti esperti sia ai nuovi piloti di assaporare assieme il gioco

Ricchi contenuti PvE: campagne dinamiche, missioni in solitaria, mission editor e molto altro ancora per quanto riguarda il gameplay in single-player e cooperativo

Questa grande diversità vi permetterà di provare aerie con cockpit estremamente dettaglaiti, stessa cosa per quanto riguarda carri armati e navi

Una grafica sorprendente, effetti sonori autentici e belle musiche
Requisiti di sistema (PC)
Minimum:


OS: Windows XP SP2, Windows Vista SP1, Windows 7, Windows 8

Processor: 2,2 GHz

Memory: 1 GB RAM

Graphics: Nvidia GeForce 7XXX serie o superiore; AMD Radeon 1XXX serie o superiore

DirectX: Version 9.0c

Network: Broadband Internet connection

Hard Drive: 8 GB available space
Recommended:


OS: Windows 7

Processor: dual-core 2,4 GHz

Memory: 4 GB RAM

Graphics: Nvidia GeForce 460 o superiore

DirectX: Version 9.0c

Network: Broadband Internet connection

Hard Drive: 8 GB available space
Requisiti di sistema (MAC)
Minimum:


OS: 10.9 Mavericks

Processor: Intel Core i7

Memory: 4 GB RAM

Graphics: AMD/Nvidia/Intel HD 4000

Network: Broadband Internet connection

Hard Drive: 8 GB available space
Recommended:


OS: 10.9.2 Mavericks

Processor: Intel Core i7

Memory: 8 GB RAM

Graphics: AMD/Nvidia

Network: Broadband Internet connection

Hard Drive: 8 GB available space
© 2009—2013 by Gaijin Entertainment. Gaijin and War Thunder are trademarks and/or registered trademarks of Gaijin Entertainment or its licensors, all other logos are trademarks of their respective owners.
XF5F-1 Skyrocket, XP-50, F4F-3 Wildcat, F4F-4 Wildcat, F4U-1A Corsair, F4U-1B Corsair, F4U-1C Corsair, F6F-3 Hellcat, F9F-2 Panther, F9F-5 Panther, OS2U-1 Kingfisher, OS2U-3 Kingfisher, P‑47D-25 Thunderbolt, and P-47D-28 Thunderbolt are trademarks of Northrop Grumman Systems Corporation and are used under license to Gaijin Entertainment Corporation.
Recensioni utili dai clienti
Premi