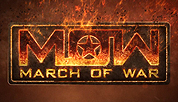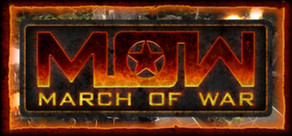 Lead your forces onto the battlefield in this competitive turn-based strategy game. Choose one of six unique factions, build your army from a diverse range of weaponry, and rise through the ranks as you fight for world domination. Join the online war!
リリース日: 2014年6月10日
高画質版を見る
2014年7月25日
Across the forums, we've gotten a lot of questions regarding "When will we see new units for my faction?" Well, the truth is, we're working hard at developing new units and features all the time, though at the moment, you've probably noticed most of our patches relate more to major bug fixes. We're still trying to focus on that, but how can we deny so many requests? The truth is – we can't!

So today, instead of our usual "Freaky Friday" post, we're going to offer you a preview of things to come. The following are some blueprints that I managed to steal off of Merc-Oboema's desk!




What could this be? We know it's a new unit for one of our factions, but which one?

Post your theories in the comments below, and on Tuesday, we'll tell you what its name is, as well as who has the closest guesses! (Maybe by then, I'll have gotten Oboema talking, too… bring out the comfy chair!)
7 件のコメント
詳細を見る
2014年7月22日
As some of you may know, last Friday was Mecha's last day with ISOTX. Having her as a part of our team was a pleasure for all of us, and we wish her the best in future endeavors! Before she left, though, she was kind enough to help us pick out the winners of the Fan Art Contest – a difficult undertaking to be sure, as we received many wonderful entries. You guys are ridiculously talented!

We're proud to announce that the winner of the first place spot in the Fan Art contest and the March of War t-Shirt is none other than Yoska. First place in the Poster half of the challenge, and the winner of a printed copy of his poster goes to Color-Copycat!

Congratulations to both of our winners. Make sure you keep an eye on your real-life mail for your prizes to arrive, commanders! Second and third place recipients will receive a slightly less tangible, but equally exciting in-game mail within the next day or so as we sort through and pick out our runners-up.

Thanks to everyone who entered!


1 件のコメント
詳細を見る
ゲームについて
The year is 1947. The world lies ravaged by war. Align yourself with one of six warring factions and fight for global domination in a world where borders rapidly shift as battles are won and lost.
This is
March of War
. An online turn-based strategy game set in a dieselpunk world where strategy and firepower rule the day. Take command and lead your army into 3D battlefields that allow you to assess the war-zone from every angle. Deploy a wide range of vehicles, infantry and artillery where their specific weapons can be most effective.
Destroy your enemies and capture their territory to advance through the ranks of your faction. Rise high enough and you'll have the honour of joining your faction's High Command, or perhaps even be voted Faction Leader. Achieving High Command or Faction Leader status expands the game into an intricate web of political allegiances and betrayals, where your decisions directly influence the course of the war as you strive to lead your faction to global domination.
Key Features Include

Tactical warfare - Play smart and dirty to conquer this war-torn dieselpunk world.

Choose what you fight for - The six factions are very distinct. Who will you be loyal to?

Multiplayer gameplay - Players are waiting worldwide. Join a co-op or PvP and march on.

Start your own fights – Skirmish lets you set up custom battles for a new challenge or just for fun.

Realistic 3D battlefields – Watch the fireworks as your forces clash with the enemy across landscapes ranging from jungles to deserts.

A mix of classic and exotic units - Will a Sherman tank stand up to a Warbeast?

Between battles – Build up your army, form battle groups, and research new weapons and abilities.

システム要件 (PC)
Minimum:


OS:Windows Vista, Windows 7 or Windows 8

Processor:Intel Core 2 Duo E4600 2.4 GHz
AMD Athlon 64 X2 Duel Core 5200+

Memory:4 GB RAM

Graphics:nVidia GeForce 7 series or ATI Radeon HD 2000

DirectX®:9.0

Hard Drive:2 GB HD space

Sound:Generic Sound Card

Additional:Internet connection required
Recommended:


OS:Windows 7 SP-1 64-Bit

Processor:Mid to High Range Dual-Core 2.5GHz CPU

Memory:8 GB RAM

Graphics:Nvidia GeForce GTX 285 or AMD Radeon HD 5830

DirectX®:10

Hard Drive:2 GB HD space

Sound:Generic Sound Card

Other Requirements:Broadband Internet connection
システム要件 (Mac)
Minimum:


OS:OS X 10.7

Processor:2.6 GHz

Memory:4 GB RAM

Graphics:NVIDIA GeForce 9400M

Hard Drive:2 GB HD space

Sound:Generic Sound Card

Additional:Internet connection required
Recommended:


OS:OS X 10.8+

Processor:2.6 GHz dual-core Intel i5

Memory:8 GB RAM

Graphics:NVIDIA GeForce GT 650M (1GB GDDR5)

Hard Drive:2 GB HD space

Sound:Generic Sound Card

Other Requirements:Broadband Internet connection
Terms of Service:

Privacy Policy: http://www.isotx.com/privacy-policy/
Terms and Conditions: http://www.isotx.com/terms-and-conditions/
参考になったカスタマーレビュー
タイトル:
March of War
ジャンル:
アクション
,
無料プレイ
,
MM(Massively Multiplayer)
,
ストラテジー
開発元:
ISOTX
パブリッシャー:
ISOTX
リリース日:
2014年6月10日
言語:
| | インターフェース | 吹き替え | 字幕 |
| --- | --- | --- | --- |
| English | | | |