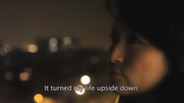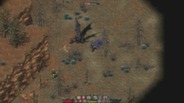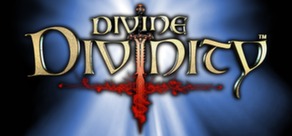 Divine Divinity es un juego de rol épico con acción hack-and-slash, que ofrece un amplio mundo para explorar y miles de objetos para investigar, comerciar y utilizar.
Fecha de lanzamiento: 20 de Sep, 2002
Ver los 2 trailers
Paquetes que incluyen este juego
Comprar Divinity Anthology
Incluye 3 artículos: Divine Divinity, Beyond Divinity, Divinity II: Developer's Cut
Análisis
"Un juego de rol bien diseñado, con final abierto y una considerable longitud que tiene unos gráficos y sonido impresionantes y muchos incentivos para jugar una y otra vez."
8.6/10 – Gamespot
"Fui directamente de Neverwinter Nights a Divine Divinity, y me gustaron ambos por igual."
84/100 – PC Gamer
"Si te gustó Diablo 2, pero quizás buscas una experiencia de juego con más profundidad e historia, no sigas buscando."
91/100 – PC Gameworld
Acerca del juego
Listado entre los "100 Mejores juegos para PC de Todos los Tiempos" por PC GAMER (2012), Divine Divinity es un épico juego de rol con acción hack-and-slash que ofrece un amplio mundo para explorar y miles de objetos para investigar, comercial y utilizar.
El juego narra la inacabable batalla entre valerosos héroes y los destructivos poderes del Caos desatados por el Anillo Negro, una secta dedicada al mal. Jugarás en la piel del profetizado Elegido quien, guiado por el brujo Zandalor, deberá unificar las siete razas de Rivellon para que puedas convertirte en el Divino y evitar el nacimiento del Señor del Caos.
Esta nueva versión remasterizada soporta oficialmente Windows 7 y mayores resoluciones de pantalla.
Características Principales:
Un RPG de dimensiones épicas
¡Experimenta una aventura que te durará más de 100 horas, repleta con una gran cantidad de misiones no lineales en un vasto mundo por explorar!
Desarrollo de personajes sin clases
¡Tú decides qué clase de personaje quieres ser! Empieza como guerrero, brujo o superviviente, cada uno con su habilidad única, y entonces escoge libremente entre 96 habilidades sea cual sea tu clase.
Hack & Slash con un nuevo toque
Lucha contra docenas de tipos distintos de enemigo y acaba con ellos en un combate rápido y visceral. ¿Es demasiado frenético para tu gusto? Pues haz una pausa cuando quieras y tómate tu tiempo para examinar el campo de batalla o beber esa poción de salud que tanto necesitas.
Totalmente interactivo
Descubre una enorme cantidad de objetos que puedes investigar, comerciar, utilizar y combinar. ¿Has encontrado unos frascos vacíos y varias setas de colores? ¡Crea pociones! ¿Has obtenido un extraño y hediondo veneno? Emponzoña tu espada o tus flechas. Nota: ¡tus enemigos ni siquiera sabrán qué les ha golpeado!
Galardonada banda sonora
Disfruta de las deliciosas melodías compuestas por Kirill Pokrovsky, ganador en dos ocasiones del galardón de IGN "Logro Sobresaliente en Música".
Requisitos del sistema
SO: Windows XP
Procesador: Pentium IV a 1 GHz
Memoria: 256 MB de RAM
Disco Duro: 1.7 GB de espacio libre
Gráficos: Aceleradora 3D compatible con DirectX
Versión de DirectX®: 9.0c
Sonido: Dispositivo compatible con DirectX
Copyright 2002, 2012 Larian Studios, all rights reserved. Divine Divinity is a registered trademark tm of Larian Studios in the US and in other countries.
Análisis útiles de usuarios