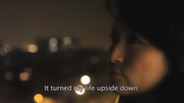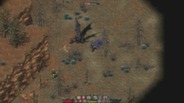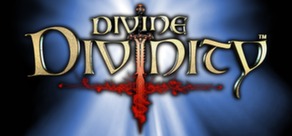 Divine Divinity is een epische role-playing game met hack-and-slash-actie, met een enorme wereld om te verkennen en duizenden voorwerpen om te onderzoeken, ruilen en gebruiken.
Releasedatum: 20 sep 2002
Alle 2 trailers bekijken
Pakketten die deze game bevatten
Divinity Anthology kopen
Bevat 3 items: Divine Divinity, Beyond Divinity, Divinity II: Developer's Cut
Recensies
"Een goed in elkaar gezet, lange RPG met indrukwekkende graphics en geluid, en erg veel herspeelwaarde."
8.6/10 – Gamespot
"Ik ging direct van Neverwinter Nights naar Divine Divinity, en ik heb van beide even veel genoten."
84/100 – PC Gamer
"Als je van Diablo 2 hield, maar misschien op zoek bent naar een spelervaring met meer diepte en verhaal, zoek dan niet verder."
91/100 – PC Gameworld
Info over het spel
Listed among the "Top 100 PC Games Of All Time" by PC GAMER (2012), Divine Divinity is an epic role-playing game with hack-and-slash action, offering a huge world to explore and thousands of items to investigate, trade and use.
The game chronicles the never-ending battle between valiant heroes and the destructive powers of Chaos harnessed by the Black Ring, a cult of enduring evil. You play the role of the prophesised Chosen One who under the guidance of the wizard Zandalor must unite the seven races of Rivellon so that you may become the Divine One and stop the birth of the Lord of Chaos.
This new re-mastered version offers support for Windows 7 and higher resolutions.
Key Features:
An RPG of Epic Proportions
Experience an adventure that will last you over 100 hours, filled with tons of non-linear quests and offering an enormous world to explore!
Classless Character Development
You decide what kind of character you want to be! Start out as a warrior, wizard or survivor – each with his own unique ability – then freely choose between 96skills, regardless of your class.
Hack & Slash with a Twist
Fight dozens of different enemy types and obliterate them in visceral, fast-paced combat. Things getting a bit hectic for you? Then pause the game at will, and take your time to look over the battlefield - or drink that much needed health potion.
Interaction Galore
Discover the enormous amount of objects that can be investigated, traded, used and combined. Found some empty flasks and picked up some colourful mushrooms? Create potions! Obtained some vile-smelling poison? Daub it on your blade or arrow tips: your foes won't know what hit 'em!
Award-winning Soundtrack
Enjoy the dulcet melodies composed by Kirill Pokrovsky, the two-time winner of IGN's "Outstanding Achievement in Music" award.
Systeemeisen
OS: Windows XP
Processor: Pentium IV 1 GHz
Memory: 256 MB RAM
Hard Disk Space: 1.7 GB
Video Card: DirectX compatible 3D card
DirectX®: DirectX 9.0c
Sound: DirectX compatible
Copyright 2002, 2012 Larian Studios, all rights reserved. Divine Divinity is a registered trademark tm of Larian Studios in the US and in other countries.
Nuttige klantrecensies