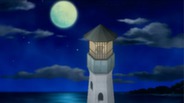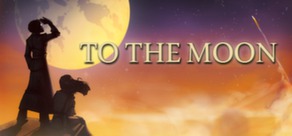 A story-driven experience about two doctors traversing backwards through a dying man's memories, in order to artificially fulfill his last wish.
Releasedatum: 1 nov 2011
HD-video bekijken
Pakketten die deze game bevatten
To The Moon Game and Soundtrack Bundle kopen
Bevat 2 items: To the Moon, To the Moon Soundtrack
Downloadbare inhoud voor dit spel
Recensies
"Hoe leg ik uit waarom het briljant is zonder te verklappen waarom dat zo is?"
9/10 – Eurogamer
"Het is simpel, schrijnend en zit vol met liefde."
10/10 – GamePro
"To the Moon is een spel dat je moet spelen."
8/10 – GameSpot
"Het is niets minder dan compleet prachtig."
10/10 – PC PowerPlay
Info over het spel
Dr. Rosalene en Dr. Watts hebben eigenaardige banen: Ze geven mensen een tweede kans om te leven, helemaal vanaf het begin... maar alleen in de hoofden van hun patiënten.
Vanwege de hevigheid van de operatie, wordt het nieuwe leven het laatste wat de patiënten zich herinneren voordat ze hun laatste adem slaken. Daarom wordt de operatie alleen uitgevoerd op mensen die op sterven liggen, zodat ze kunnen doen wat ze altijd hebben gewild, maar nooit hebben kunnen doen.
Dit verhaal volgt hun poging om de droom van een oudere man, Johnny, waar te maken. Met elke stap terug de tijd in wordt een nieuw fragment van Johnny's verleden onthuld. Terwijl de twee doktoren de eigenaardige evenementen van een geheel leven uitvogelen, streven ze ernaar om uit te vinden waarom de zwakke oude man juist deze wens heeft gekozen.
En Johnny's laatste wens is, natuurlijk... om naar de maan te gaan.
Belangrijkste onderdelen
Een unieke verhaalgedreven ervaring

Innovatieve mix tussen elementen uit avonturenspellen en klassieke RPG-eigenschappen

Geprezen originele soundtrack die nauw met het verhaal verbonden is

Een geraffineerde executie zonder opvulling en tijdverspillingen
Systeemeisen (PC)
OS:Windows 98, XP, Vista, 7

Processor:Intel Pentium III 800 MHz

Memory:512 MB RAM

Graphics:1024x768 High Color +

DirectX®:9.0

Hard Drive:100 MB HD space
Systeemeisen (Mac)
OS: OS X 10.6.8

Graphics: OpenGL 2.0 capable graphics card

Hard Drive: 500 MB available space
Systeemeisen Linux
OS: Major Linux Distribution from 2010

Graphics: OpenGL 2.0 capable graphics card

Hard Drive: 500 MB available space
Nuttige klantrecensies
Prijzen