Explore. Build. Conquer. EVE Online immerses you in a sci-fi experience where your every action can have rippling effects across a massive online universe. Team with and compete against over 500,000 players in epic starship battles or wage economic warfare on the galactic player-controlled market.
Fecha de lanzamiento: 6 de May, 2003
Ver los 15 trailers
Aviso: Se necesita una suscripción mensual tras el primer mes. Únicamente podrás adquirir suscripciones mensuales o mejoras de cuenta desde EVE Online si has comprado EVE en Steam antes del 4 de Junio de 2013. Las suscripciones y los PLEX sólo los pueden comprar aquellos usuarios que hayan adquirido el Starter Pack de EVE Online por Steam o después del 4 de Junio de 2013. Debes ejecutar el juego por Steam para poder acceder a las cuentas creadas con el Starter Pack. Las transferencias de personaje no están disponibles actualmente para las cuentas de Steam.
Comprar EVE Online - Core Starter Pack
Comprar EVE Online - Premium Edition
Subscriptions
Comprar plan de suscripción a EVE Online
A facturar recurrentemente.
Selecciona un plan de suscripción
PLEX
Buy EVE Online PLEX
PLEX is short for 30 Day Concord Pilot License Extension. It's an in-game item that can be used to pay for your subscription without using more traditional payment methods.
Selecciona una opción de compra
Contenido descargable para este juego
2 de Septiembre
What is Donate Time?

"Donate Game Time" is an easy way to use PLEX to instantly gift 30 days of game time to another character (more information about PLEX can be found in the Knowledgebase article about PLEX

How to use "Donate Game Time"

To use the "Donate Game Time" feature you need to have at least one PLEX available in your inventory.

Check out the animation below for a visual guide and read on for more details.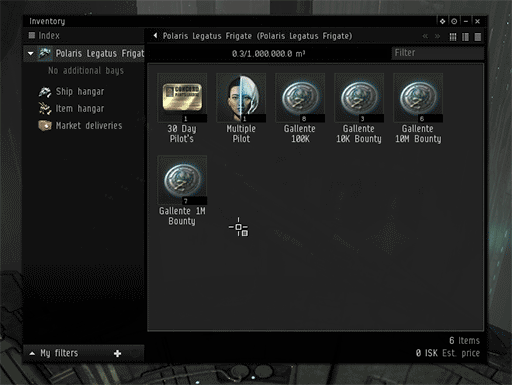 Simply right-click on the PLEX icon and then choose the "Activate PLEX" option from the popup menu. This will open a new window which shows several services available.

At the bottom of this window you will see the "Donate 30 days of game time" option. In the text field, type the name of the character you would like to donate the game time to.

As you type the character name, you will see a list populate with character names that match the text you have entered. Once their name appears, click on the character you would like to donate the game time to.

Once you have selected a character, the Donate button to the right will become clickable. Click the Donate button to start donating the game time.

The Donate button switches to a teal colored Confirm button.

You have 5 seconds to confirm your decision by clicking the button. Afterwards the Confirm button turns back to the Donate button and you will have to re-confirm your choice.

If you have selected the wrong character, you simply can remove the character by clicking the little white X in the text field.

Why use Donate Game Time?

With Donate Game Time you can give game time directly to your friends or to your own alt accounts without going through the process of transferring PLEX to another character, who would then have to actively use that PLEX themselves. It is also a very simple way to activate inactive accounts.

Donate Game Time saves you and the receiving character some time as you transfer the benefits from using PLEX instantly.

Donate Game Time to inactive and trial accounts

If the receiving character resides on an inactive account, the Donate Game Time feature will activate that account and 30 days of game time will be added.

If the receiving character is a trial account, the Donate Game Time feature will convert that account to a full subscribing account and adds 30 days of game time to that account. All trial account restrictions will be lifted.

Donate Game Time and the Buddy Program

If trial accounts invited via the Buddy Program are converted to fully subscribed accounts via the Donate Game Time feature, then the Buddy inviter will receive a reward just as if the trial account owner would have used a PLEX to upgrade the account.

More information about the Buddy Program can be found on the EVE Online Account Management

7 comentarios
Leer más
2 de Septiembre
We are happy to announce that the Hyperion release has been deployed succesfully!

You can read an overview of all the improvements and features that arrived with the Hyperion release in the Coming in Hyperion Dev Blog, by CCP Seagull, Executive Producer for EVE Online, and check out the full patch notes on the Community Portal.

For general feedback on the Hyperion release, please use this thread. To report issues and problems, please usethis thread.

3 comentarios
Leer más
New Starter Pack and Add-Ons!



Introducing the new EVE Online Starter Pack! Designed from the ground up to kickstart a new pilot's career, the Core Starter Pack features a full arsenal of skills and gear for miners and crafters.

The Core Starter Pack includes:

The ORE Venture mining frigate

A full set of modules and equipment to kit out your ship

Over two dozen primary skills, ready to train

Blueprints to build the Venture and the deadly Corax destroyer

A Mobile Depot personal deployable

Avatar apparel: male "Esquire" and female "Executor" coats (black)

Prototype Cerebral Accelerator (skill booster)

30 days of game time
To help advance your career in space, choose one or more of the following Add-Ons:
The Colonist Add-On Pack equips you with the essentials for your own planetary industry colonies.

The Explorer Add-On Pack provides specialized gear for whose make their fortunes discovering and looting lost treasures.

The Industrialist Add-On Pack gives you skills, minerals, and blueprints to get started as a manufacturer of the machines of war.

The Skirmisher Add-On Pack arms you with a combat-ready Breacher frigate, ammo and the skills you need to learn to hold your own in battle.
EVE Premium Edition!



Leave all your options open and be ready for anything with the Premium Starter Pack. Everything from the Core Starter Pack and all four Add-Ons are included. We've also added some of the hottest battleship skins and PLEX, an in-game token worth 30 additional days of game time that can be used or traded on the EVE market. Be prepared for wherever your adventurous spirit wants to take you with the Premium Edition.

The Premium Edition includes:


Core Starter Pack (including 30 days of game time)

Colonist Add-on

Explorer Add-on

Industrialist Add-on

Skirmisher Add-on

Abaddon Tash-Murkon Battleship skin

Hyperion Innerzone Shipping Battleship skin

Maelstrom Nefantar Battleship skin

Rokh Wiyrkomi Edition Battleship skin

1 PLEX (30 additional days of game time)
Discover PLEX and play for free



PLEX is 30 days of game time in the form of a tradeable in-game item. If you need extra EVE currency (ISK), you can purchase PLEX for real money directly from Steam or through Account Management and sell it to other players on the in-game market. On the other hand, if you earn enough ISK, you can purchase PLEX from other players on the market and use it to extend your subscription – effectively playing for free.

PLEX is actively traded between players and can be found in every major trade hub of EVE Online. It is only consumed when you activate it, affording you the freedom to use it when and where you need it most.

Selling PLEX to boost your in-game wallet and buying PLEX to pay your subscription using in-game currency are just two of its many uses. PLEX can also be used to purchase various account services or even to pay for out of game events and products.
Acerca del juego
Explora. Construye. Conquista. EVE Online te sumerge en una experiencia de ciencia-ficción donde cada una de tus acciones puede tener repercusiones a lo largo de un enorme universo online. Únete y compite contra más de 350.000 jugadores en épicas batallas de naves espaciales o libra la guerra económica en el mercado galáctico controlado por los jugadores.
Características principales
Múltiples sistemas JcJ: Alístate en Factional Warfare como partidario de una de las cuatro razas de EVE, elude la ley como un pirata del espacio profundo o toma las armas en el conflicto a gran escala de Alliance Warfare, donde las batallas pueden consistir en más de mil pilotos enfrentándose por la supremacía entre las estrellas. EVE te permite elegir el tipo de JcJ que se adapte a tu estilo de juego.

Economía masiva controlada por los jugadores: Todo lo que compras y vendes en el mercado de EVE Online es fabricado e intercambiado por los jugadores. Órdenes de compra y venta, contratos, acuerdos de mensajería y muchas otras herramientas están disponibles para que los jugadores formen su propio imperio industrial. Alcanza la cima como un astuto empresario o como miembro de una de las numerosas megacorporaciones existentes en EVE.

Exploraciones, minería, misiones: EVE Online ofrece una gran variedad de rutas de progresión. Los jugadores pueden avanzar como comerciantes, industriales, políticos, espías o en cualquier número de carreras sin limitación. Cientos de habilidades y una jugabilidad abierta te permiten definir el papel que quieres jugar en el universo virtual.

Libre evolución de personajes: No "grindees" de nuevo para hacerte con una habilidad. El sistema de obtención de habilidades pasivo permite que tus habilidades aumenten incluso mientras estás offline.

Un solo universo: Únete a cientos de miles de jugadores en el mismo universo persistente, donde tu fama o infamia no solo se limita a un subconjunto de la base de jugadores.

Expansiones gratuitas: Nunca pagarás por una expansión de EVE. De la misma forma que el universo de EVE crece, también lo hacen los beneficios de tu suscripción.

Juega GRATIS: Los jugadores ya establecidos pueden comprar tiempo de juego con el dinero que consiguen mientras juegan.
Requisitos del sistema (PC)
Mínimo:


SO: Windows® XP Service Pack 2 / Vista / 7

Procesador: Intel Pentium® o AMD a 1.5 Ghz o mejor con soporte para SSE2

Memoria: XP (SP2) – 1 GB de RAM / Vista – 1.5 GB de RAM

Disco Duro: 6 GB de espacio libre

Gráficos: Tarjeta gráfica con soporte para Shader Model 3.0

Drivers: DirectX® 9.0c (incluido) y los drivers gráficos más recientes

Red: Conexión a internet mediante módem de 56k o mejor

Nota: La resolución mínima de pantalla para EVE es 1024x768. El hardware de audio debe ser compatible con Direct Sound. Usar los drivers más recientes para conseguir un rendimiento óptimo. Por favor, tener en cuenta que Windows 95, Windows 98, ME, NT y 2000 no están soportados.
Recomendado:


SO: Windows® XP Service Pack 2 / Vista / 7

Procesador: Intel Pentium® o AMD dual core a 2 GHz o mejor con soporte para SSE2

Memoria: 2 GB de RAM

Disco Duro: 6.0 GB de espacio libre

Gráficos: Tarjetas gráficas con soporte para Shader Model 3.0

Drivers: DirectX® 9.0c (incluido) y los últimos drivers gráficos

Red: Conexión ADSL o más rápida
Requisitos del sistema (MAC)
Mínimo:


Hardware soportado*: Portátiles MacBook Pro, equipos Mac Pro e iMacs. Todos estos equipos deben cumplir con los siguientes requisitos mínimos:

SO: OS X 10.5.8 o posterior

Procesador: CPU Intel a 1.8 GHz o superior

Memoria: 1 GB de RAM

Gráficos: ATI X1600 o nVidia GeForce 7300 GT o superior con 128 MB de VRAM

Disco Duro: 6 GB de espacio libre

Red: Conexión a internet de 56k o superior

* Eve Online no funcionará en equipos Macintosh basados en PowerPC (G3/G4/G5). Tampoco funcionará en portátiles o o Mac Minis equipados con chipsets gráficos Intel como el GMA950 o el X3100.

Sin embargo se soportan las versiones de Macbooks y Mac Minis con chipsets gráficos Nvidia.
Recomendado:


SO: OS X 10.6.2 o posterior

Procesador: Intel a 2 GHz o superior

Memoria: 2 GB de RAM

Gráficos: ATI HD2600 PRO o nVidia GeForce 8800 GT

Disco Duro: 6 GB de espacio libre

Red: Conexión de banda ancha
Análisis útiles de usuarios
Premios
MMORPG.com
2011 Players' Choice Game of the Year
TenTonHammer
2010 Online Community of the Decade
GDC Online
2010 Best Live Game of the Year