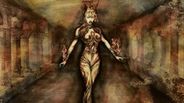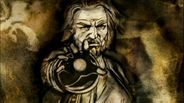 Fight hordes of dangerous creatures in a mystical fantasy world.
Megjelenés dátuma: 2011. jún. 20.
Mind a(z) 7 előzetes megnézése
Dungeon Siege III vásárlása
Ezt a játékot tartalmazó csomagok
Dungeon Siege Complete vásárlása
4 elemet tartalmaz: Dungeon Siege III, Dungeon Siege, Dungeon Siege II, Dungeon Siege III: Treasures of the Sun
Letölthető tartalom a játékhoz
A játékról:
Évszázadokon át a légiósok védték Ehb népét, míg el nem árulták, és a pusztulás szélére nem sodorták szinte mindet. Most, hogy a gonosz visszatért Ehb-be, az emberek a néhány megmaradt Légióshoz fordulnak, hogy védjék meg őket úgy, mint régen. Te, mint a légió örököse, eleget teszel a kérésüknek? Hogy hogyan oldod meg a helyzetet, csak rajtad áll!
A Dungeon Siege III akció-szerepjáték, mely átmenet nélkül vegyíti a tempós játékmenetet, a robusztus, képességek széles választékát és rengeteg zsákmányt kínáló szerepjáték-rendszert, és a komoly történetet, melyek készítéséről a Square-Enix és az Obsidian Entertainment ismert. A játékosok kalandozhatnak egymagukban, barátaikkal az oldalukon, vagy online, a teljes többjátékos élmény során.
Rendszerkövetelmények
Minimum:


Operációs rendszer: Windows XP SP3, Vista SP1, Windows 7

Processzor: Core 2 Duo 2.5 GHz vagy egyenértékű

Memória: 1.5 GB

Grafika: ATI Radeon HD 3870 vagy NVIDIA 9800 GT

DirectX®: DirectX® 9.0c

Merevlemez: 4 GB a teljes telepítéshez

Hang: Nem szükséges hardveres gyorsítású eszköz
Recommended


OS: Windows 7

Processor: Core i5 750 2.67 GHz or equivalent

Memory: 2 GB

Graphics: ATI Radeon HD 4870 or NVIDIA GTX 260

©2010 Square Enix, Inc. Developed by Obsidian Entertainment, Inc.
DUNGEON SIEGE is a registered trademark of Square Enix, Inc.
Hasznos vásárlói értékelések