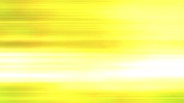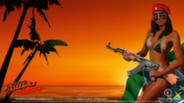 Jagged Alliance Flashback brings back the true spirit of this legendary series: Turn-based tactics meets crazy mercenary personalities and intense battles. Manage your squad of unique mercenaries, secure your income and take back the island - sector by sector, turn by turn.
Udgivelsesdato: 15. maj 2014
Vis alle 2 trailere
Spil med tidlig adgang
Få adgang med det samme og begynd at spille. Tag del i dette spil idet det udvikles.
Note: This Early Access game may or may not change significantly over the course of development. If you are not excited to play this game in its current state, then you may want to wait until the game progresses further in development. Learn more
Hvad udviklerne siger:
"Early Access gives you the chance to actively support the development of Jagged Alliance: Flashback. You'll receive immediate access to the game in it's current state, and receive the full game upon release later this year.
Jagged Alliance: Flashback is an early state and will be so for some time. This means there are a lot of features and content that are planned, but not implemented yet. There will be bugs, placeholder graphics and other odd behaviour. The complete feature roadmap can be found on the community hub and on jaggedallianceflashback.com. Please note that thesefeatures are planned, and that plans are subject to change.
Next Upcoming features:
Advanced Combat (Weapon classes, Ammo types & reloading, Interrupts)

Explosions & Destructible Environment

Throwables & Grenades

Resource Management on Stragic Layer
We are working together with you and the rest of the community to make the best Jagged Alliance we have seen for years. If you want to help us further, please use the Feedback button directly from the game to report bugs or leave your impressions.
Also visit jaggedallianceflashback.com or the Steam community hub: here you can talk to the developers directly. Furthermore, get access to the editor with which you can create your own levels and mods!
Thanks to all that have supported us up until this point and to everyone who decides to show their support for Jagged Alliance: Flashback here on Steam Early Access."
Læs mere
Køb Jagged Alliance Flashback
Køb Jagged Alliance Flashback Digital Deluxe Edition
4. september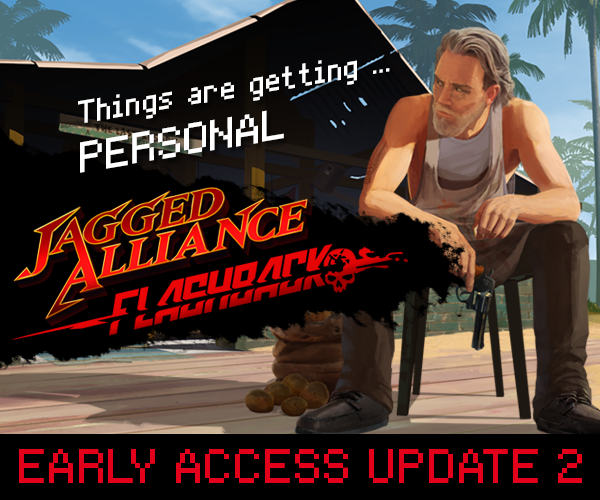 Once again Jagged Alliance: Flashback continues to expand and we have added a lot of new features for you to enjoy. Step up to your enemies and hit them right in the kisser, which is now possible through the implementation of melee combat! Not brave enough to face him head on? No problem! Sneak up on him and take him down in silence, thanks to the new stealth system.

We have also updated the inventory system and implemented a complete UI overhaul. Enjoy the game with a more detailed overview and a new way to quickly access your most important items. Switching weapons and tossing grenades has never been easier!

But it doesn't end there! We have also added view cones and an interrupt system to this update, allowing you to make a lot more tactical decisions on the battlefield.

Join the rush on San Hermanos and enjoy a tropical island Jagged Alliance-style!

The new update includes:
16 New Sectors
13 New Mercenaries
Melee Combat
Stealth System
Updated Inventory System with Quickslots
Interrupts
Viewcones
In-game UI Overhaul

9 kommentarer
Læs mere
3. juli


Jagged Alliance: Flashback just got bigger and more badass! With this brand new update we unlock 22 new sectors, introduce grenades and destructible environment, add hand- and submachine guns as well as the ability to reload. Throw a grenade and watch it blow big holes into the environment and your enemies!

Keep your mercenaries healthy, as they can now bleed to death if you don't patch them up with bandages. Also, don't forget to pack your raincoat as the new weather system will turn the battleground into a mudslide. Day/night cycles will change fighting conditions fundamentally, so you better ready your flashlight as well. All these new additions will alter your strategic experience - enjoy an enhanced and growing Jagged Alliance: Flashback!

The new update includes:
Advanced Combat (SMGs and Handguns added; Reloading)
Northern Island added - explore 22 new sectors
Grenades & destructible environment
Day/Night cycle
Weather system
Dress your mercenary - more items & armor added

9 kommentarer
Læs mere
Digital Deluxe Edition
The digital deluxe edtion includes:

Jagged Alliance Flashback Early Access

Jagged Alliance 1: Gold Edition

Space Hulk
Om spillet
Jagged Alliance is back – and it is all about the unique mix of turn based tactics, fierce battles, squad management and crazy mercenary personalities.
It is 1988 on the caribbean island group of San Hermanos. A corrupt leader has the islands in his grasp ... yet a group of rebels fights for democratic values and freedom. However, once the head of the rebels is arrested, the insurgents quickly dissolve. Arriving on the island, the player's mission is to help the rebellion before things take a turn for the worse.
Take control of your own band of mercenaries, lead them into battle and manage your resources wisely. Fight back for freedom, sector by sector, turn by turn. Like the original Jagged Alliance series, Jagged Alliance Flashback gives you the choice to use your preferred tactics and build your squad around it – rush in with heavy armed troops or take the high road of distance shots and sniping.
More features and content will be added on a regular basis, and together with your feedback and support we will shape this game to be the best Jagged Alliance game yet! Please feel free to give us your comments, your thoughts and your recommendations. We listen to every one of you.
Available in the Early Access version
Includes the first sectors to explore and conquer, packed with enemies and quests

The core combat system makes use of cover, true line of sight calculations and different stances to provide a deep tactical experience for the player

Editor: build your own sectors and campaigns, mod the game and share through Steam Workshop right from the start! We take great care to make the game as moddable as possible, and are looking forward to all the cool things you and the community can come up with!
Systemkrav til PC
Minimum:


OS: Windows XP/Vista/7/8

Processor: Intel i5 or equivalent

Memory: 4 GB RAM

Graphics: 2 GB Dedicated Graphics Card

Hard Drive: 1 GB available space
Recommended:


OS: Windows 7

Processor: Intel i7 or equivalent

Memory: 8 GB RAM
Systemkrav til Mac
Minimum:


OS: Mac OS X 10.6 or later
Recommended:


OS: Mac OS X 10.8.4 or later
Jagged Alliance: Flashback © 2014. Jagged Alliance is a registered trademark of bitComposer Entertainment AG. Published under license to Full Control ApS. All other trademarks are the property of their respective owners. All rights reserved.
Helpful customer reviews
Titel:
Jagged Alliance Flashback
Genre:
Indie
,
Rollespil (RPG)
,
Strategi
,
Tidlig adgang
Udvikler:
Full Control
Udgiver:
Full Control
Udgivelsesdato:
15. maj 2014
Sprog:
| | Grænseflade | Fuld lyd | Undertekster |
| --- | --- | --- | --- |
| Engelsk | | | |