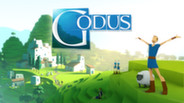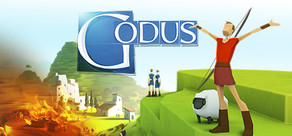 In GODUS, you are brilliantly creative, terrifyingly powerful and above all else, worshipped unconditionally by your followers. You are their god. GODUS is a delightful reinvention of the god game from 22cans and Peter Molyneux, who created the genre. In development for PC, Mac and mobile.
Data di rilascio: 13 Set 2013
Guarda video HD
Gioco con accesso anticipato
Ottieni l'accesso anticipato ed inizia a giocare ora; prendi parte a questo gioco mentre viene sviluppato.
Nota: questo gioco ad accesso anticipato potrebbe cambiare significativamente durante lo sviluppo. Se non vuoi giocare al titolo nel suo stato attuale, puoi aspettare che venga sviluppato ulteriormente. Ulteriori informazioni
Cosa dicono gli sviluppatori:
"GODUS is a unique game that we hope will grow to be truly special. We've thoroughly enjoyed developing our dream game alongside the community and are continuing to refine the game based on the feedback of the players. We warn you that there are still bugs and incomplete features - this is the nature of the journey we are on. You may wish to wait for the finished game, but we have much content still to discover and improve as the game continues development. We do hope you'll help with this. If you do, you are part of our development team. We look forward to receiving your feedback." Ulteriori informazioni
23 Luglio 2014
In this video, Paul Mac (22can's Art Director) takes time out to tell you all about how he he got his break in the games industry and why he came to help set up the 22cans studio. He also describes his favourite aspect of Godus as well as the parts of the game of which he's the most proud, plus the kind of games he likes to play when not slaving away creating gob-smackingly beautiful bits of art.

...oh, and there's a cheeky tease in there for all Godus players looking forward to our forthcoming Settlements revamp update. Enjoy!

http://youtu.be/I2dBdQK2d84
1 commenti
Ulteriori informazioni
18 Luglio 2014
Jack here from 22cans!

Sometimes we look back on earlier builds of GODUS and it blows our mind when we stop to consider how far the game has progressed. Sometimes this can be to do with the mechanics, other times it can be with aesthetics or the game's performance.

It's been a fascinating experience seeing how the community has been able to adapt and respond to our iterative design approach. Previously, this has always been a process that has occurred behind closed doors. It's terrifying putting it out there for people to see because the nature of something such as Early Access is a relatively new concept to the industry, with the danger being that some people will play GODUS and panic that the current state of the game is what it will always be!

The most magical vibe has been flowing throughout the 22cans studio the past few weeks at just how dramatically things have progressed. The team has been putting everything they have into this game and it's really starting to show. Whenever we attempt to take screenshots or record videos of the game, we have to re-author them by the time we go to release because the game has been changing so fast and so they never represent the most recent version of our work.

We can't wait to show you the results once it's all come together. For now, though, I thought it would be fun to look at the below screenshot from an older version of GODUS and to question what's actually missing from it…

Image #1

There aren't many trees in this landscape. I love trees! And when I start to feel like a part of my land is missing trees, I plant some more. Sadly, after some time I forget which trees I planted and which trees were already there! It seems slightly odd that after all the effort I made to customise my landscape that I am somehow unable to admire my handiwork because I don't know what was my work and what was already in the world. I think I would feel a lot more satisfied with my customisation if I could clearly tell apart where I had left my mark on the world.

I love the art direction of the GODUS world. Whenever I think of it, I picture the green plateaus. For me that is the image that defines the world. I also love how vast the world is. I feel like my little people are engulfed in a huge landscape that would takes them an age to venture through. However, with this feeling of an expansive land I would expect to see gradual changes in the world. I think about my experiences moving through other virtual worlds – such as in Shadow of the Colossus or Red Dead Redemption – where I would head north and start to see snow laying on the ground and suddenly I'd feel like I really was in a different part of that world. Wouldn't it be great if I had the same strong feeling of exploring far and wide when looking around my Homeworld?

Image #2

Speaking of the visual beauty of GODUS, it is certainly pretty. I genuinely find it to be a joy to the eyes to scroll around and play in this world. Having thought about it a bit harder lately, we've already dreamed up a few ways to improve on it. For instance, I feel that the small shadows that are currently present do help to give the world definition, but still aren't truly believable. Proper shadows would be a much nicer solution, adding emphasis to the world in a way that's both consistent and visually striking. We've also been thinking about the sea a bit more. Water gives a lot of wonderful motion to the world and I want to take more advantage of that. I think having lovely looking streams and waterfalls to play around with would really help make my Homeworld come alive.

As you grow your civilisation, you are almost certainly going to have a lot of abodes on your hands. I want this both to feel fun and also for your world to grow in beauty as your population becomes denser. However, in the past this hasn't proved to be as beautiful looking as it could be. The problem we've had in GODUS is that your abodes haven't felt like they were related to each other. Currently, they all feel isolated and with only certain kinds of abode designs, the repetition of assets can be quite noticeable. Not only this, but previously worlds have ended up as flat seas of houses.

Image #3

The first iteration of this solution was a very primitive. We saw this as a great opportunity to introduce farming. We used fields to break up the sea of abodes. The fields were built by abodes nearby a settlement statue. Problematically, this has required players to destroy their abodes to make space for them. This is something that we're looking forward to having solved in our forthcoming update for GODUS.

Image #4

The second iteration was based around the idea of wanting to allow the player to customise their settlements. We added the ability to sculpt your own roads (very primitively), we added a barrier to make abodes in the settlement feel more inclusive, plus we enabled the player to assign their followers to be breeders, workers, or buffers. We also changed the requirements for building fields and abodes. Unfortunately, these proved to be very unintuitive mechanics that didn't offer a great experience despite their complexity. So, we realised we needed to go back to the drawing board. Nevertheless, these mistakes have proved beneficial in the long run thanks to our iterative approach to game design. Whilst some mistakes may now seem fairly foreseeable in hindsight, they have led to some very innovative ideas that you'll get to play with in our forthcoming update.

Image #5

We recently discussed how we would solve these problems moving forwards. Once you progress through the ages, it is important that there is a noticeable difference between the abodes of the last era and those in the next. This also ties into our new vision for revamping Settlements. These are areas that our art team have been thinking hard about as they continue to iterate on the game's artwork.

Lastly, I'd say that I don't get the feeling of living companions in that first screenshot. I see a few of my little people around, but I wish there was more for them to see and do. Their journey through the world seems to greet them with the promise of new environments, but I wonder if there could be more discoveries for them? It would be great for them to have unexpected encounters with things that are more alive than the shrines and mountains that we've all become used to.

So these are just a few of the things that spring to mind when I look at that first image. Yet there's still so much more to come! Keep an eye out for more details very soon.

Much love,
Jack Attridge
@Jakamofo
14 commenti
Ulteriori informazioni
Godus Opt-In on Steam
We will be updating the GODUS Opt-In Beta branch more frequently than the main Early Access branch. If you would like to participate in helping us test new fixes and features, big and small, opt-in to our Beta Branch, releasetest.

Please keep in mind that this branch is for testing! Things might go wrong and when they do, send in your bugs and feedback to support@22cans.com or support.22cans.com

For details on how to access these developer builds, read below:
How to Opt In to Developer Builds
1. Go to your Steam Library
2. Right click on GODUS and select "Properties"
3. Click on the "Betas" tab
4. Click on the dropdown menu and select "releasetest"
5. Enter your beta access code, which is '22canstester'
6. Click "Check Code"
7. Hit "Close" and you're all set!
The Community's Access Password
This password will allow you to access the most recent development builds of the game. Using the instructions above, this password will give you immediate access.
What's new in GODUS Update v2.0.5
Please find below the change list for the v2.0.5 update. As always, please be sure to report any bugs and issues to Support@22Cans.com or http://Support.22Cans.com and feel free to discuss features for future updates on our forum here.

FEATURES:
Storms now have a chance to replenish chests in your world within your area of influence

Settlements have been redesigned to feel more like settlements instead of a sprawl
How Settlements Work
Mining ore and farming for wheat now occurs as a variable rate depending on how many mines and farms you build; how many workers are in a mine or farm; any buffs applied to the mine or farm and/or its workers; and proximity of a mine or farm to a settlement (i.e. how far miners or farmers have to commute to work), as opposed to specific amounts of ore and wheat gathered over time.
The resource bar now correlates to resource generated per hour instead of a total amount of the resource collected.
The more fields/mines you have, the higher your per hour rate will be. For example, building additional mines/farms will increase the overall rate at which you generate ore/wheat. The more mines/farms you build, the faster you will level up.

Fields and mines further from the Settlement are less efficient than those within a Settlement

Fields, mines and abodes built inside a Settlement do not cost any resources to build however if you build outside a Settlement, it costs resources. The cost is displayed on the empty plots.

Various balance improvements, including reduction of time it takes to complete building
FIXES:
Crash on start up:
Players were that the game will crash at the splash screen, which should now be fixed in this version. If the problem persists, please refer to the workaround
here
.
Crash when hitting "return to home" on voyages:
Players were reporting a crash every time they select "return to home" on a voyage, which should now be fixed in this version.
Finger of God causes red graphic issues:
Players were reporting a graphics issue of red squares whenever using the Finger of God, which should now be fixed in this version.
Return to Civilization button disappears upon abandoning challenges:
Players were reporting the red message "Map Preview" at the beginning of each challenge, if not closed, caused the Return to Civilization button to disappear. That should now be fixed in this version.
Additional fixes:
Sculpting tutorial responsiveness fixed

Keyboard hot keys updated to reflect new configuration

Memory optimizations since version 2.0.4, increasing responsiveness and stability

Buried chest graphical effects should no longer disappear
Known Issues
For the full list of known issues feel free to read through our Known Issues thread.
Freeze upon quitting:
The most consistently reported bug is that the game freezes upon quitting and has to be closed via the Task Manager. This is due to a middleware issue and a workaround is being investigated.
Meteor will sometimes leave behind small pieces of land:
When a meteorite strikes it can leave behind a small square of land that can't be removed by sculpting.
The Belief button will appear faded out at the beginning of the Tutorial before unlocking Belief:
This bug affects the Mac build only.
Informazioni sul gioco
Have you ever wanted to play god? In GODUS, you can sculpt every inch of a beautiful world that you look down upon, where your population of Followers will settle and multiply. As you rule over your living, breathing society, a civilization will blossom across your land and offer you their belief. The more Followers that believe in you, the more powerful you will become. It is as simple to play as it is spectacular to behold. Come and lead an incredible journey - this delightful, charming world is waiting for you to make it your own.
GODUS is currently in active cross-platform development for Windows PC, Mac OS and mobile devices where the gameplay experience will evolve and expand over time as we periodically deliver updates for the game.
GODUS is brought to you by legendary designer and inventor of the god game genre, Peter Molyneux.
Key Beta Features
You can sculpt the entire world and make it truly unique to you
Sculpt every inch of an entirely mouldable world in the most delightful way. Uncover a wealth of mysteries and surprises waiting to be unearthed beneath the landscape, and find others atop it.
Be loved and worshipped by tiny, adoring Followers. Watch them live, learn, and love in a fully simulated world
Your ever-gracious population of reactive, living followers will need you and worship you unconditionally. You are their god.
Nurture the growth of a civilization as it rises from the dawn of the primitive age and advances throughout the ages of humanity
Choose various types of stickers to unlock cards that level-up your population's society, technologies, and faith. Cards go into your timeline, which allows you to make advancements within an era and unlock new abilities.
Lead Followers from your Homeworld and set sail on Voyages of Discovery to uncharted lands
Guide your Followers as they embark on regular voyages to new and undiscovered lands that hold great rewards.
Cast miracles of both beauty and destruction: Choose how to show your divine power whether that be by growing forests or launching meteors
As development continues you will see more God Powers being added that will enhance gameplay, adding depth and variety to the whole GODUS experience.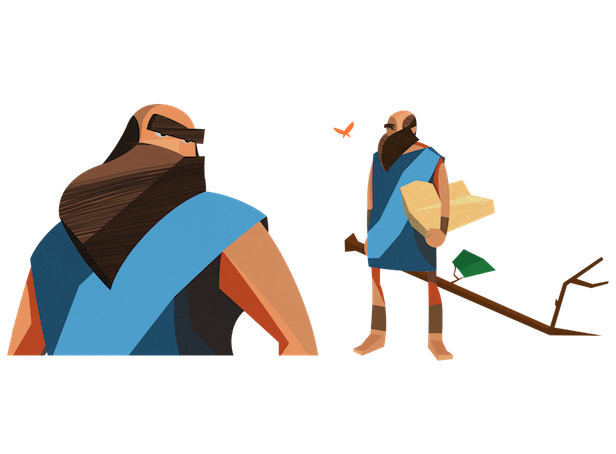 Requisiti di sistema (PC)
Minimum:


OS: Windows XP

Processor: Intel Core 2.0 Ghz

Memory: 1 GB RAM

Graphics: Geforce 210

DirectX: Version 9.0

Network: Broadband Internet connection

Hard Drive: 1 GB available space
Recommended:


OS: Windows 7

Processor: Intel Core Quad 2.4 Ghz

Memory: 4 GB RAM

Graphics: Geforce GTS 250

DirectX: Version 10

Network: Broadband Internet connection

Hard Drive: 1 GB available space
Requisiti di sistema (MAC)
Minimum:


OS: 10.7.5 (Lion)

Processor: 2.2 GHz Intel Core 2 Duo

Memory: 1 GB RAM

Network: Broadband Internet connection

Hard Drive: 1 GB available space
Recommended:


OS: 10.8.2 (Mountain Lion)

Processor: 2.4 GHz Intel Quad Core

Memory: 4 GB RAM

Network: Broadband Internet connection

Hard Drive: 1 GB available space
Altri come questo

Battle Nations
Recensioni utili dai clienti
Titolo:
Godus
Genere:
Indie
,
Simulazione
,
Strategia
,
Accesso anticipato
Sviluppatore:
22cans
Editore:
22cans Ltd.
Data di rilascio:
13 Set 2013
Lingue:
| | Interfaccia | Audio completo | Sottotitoli |
| --- | --- | --- | --- |
| Inglese | | | |