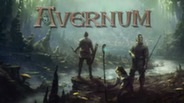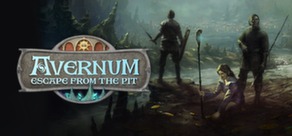 Avernum est un royaume souterrain où errent les brigands, les bandits et tout un tas de monstres.
Date de parution: 11 avr 2012
Visionner la vidéo HD
Acheter Avernum: Escape From the Pit
Packages qui comprennent ce jeu
Acheter Spiderweb Software Complete Pack
Inclut les 12 articles suivants : Avadon: The Black Fortress, Geneforge 1, Geneforge 2, Geneforge 3, Geneforge 4: Rebellion, Geneforge 5: Overthrow, Avernum 4, Avernum 5, Avernum 6, Avernum: Escape From the Pit, Nethergate: Resurrection, Avadon 2: The Corruption
Articles
"La bonne mise en scène de ce jeu l'amène au plus haut rang, lui donnant sa place en tant qu'un des plus grand RPG indépendant."
9.0/10 – Game Chronicles
"Les fans qui cherchaient à vivre l'aventure de la série des Avernum seront comblés par Escape from the Pit, et même si les améliorations du coté du moteur de jeu et des effets visuels sont relativement modestes, il y a toujours un tas de choses à apprécier, même si vous aviez déjà joué au jeu avant."
–GameBanshee
"C'est un hommage au jeu indépendant qu'un jeu fait par une petite équipe puisse grandir en quelque chose de très captivant tout en impliquant une glorieuse, épique, et fantastique épopée."
9.0/10 – The Digital Fix
"Si vous cherchez un RPG complexe pour jouer en solo qui préfère mettre en valeur le contenu plutôt que les graphismes, ne passez pas à coté de ce titre. "
8.0/10 – Impulse Gamer
"Spiderweb Software a fourni un vaste monde où l'on peut se perdre, et une lourde quête à mordre à pleines dents, qui récompensera ceux qui peuvent dépasser son manque de finesse avec plusieurs heures de jeu incroyables."
–Indie Game Magazine
À propos du jeu
Avernum est un jeu de rôle/aventure épique et fantastique qui prend place au cœur d'une gigantesque nation souterraine. Avernum est une contrée souterraine, un territoire où grouille escrocs, marginaux et bandits qui luttent pour survivre et s'enrichir dans les ténèbres infestés de monstres. Vous avez été banni dans le monde souterrain et ne reverrez jamais la lumière du jour à nouveau. À la surface, le pouvoir est aux mains du cruel Empereur Hawthorne, maître de l'Empire. L'ensemble des pays connus sont à sa merci et son commandement est sans pitié. Quiconque oserait dénoncer, mal se conduire ou ne pourrait pas s'intégrer se retrouve exilé dans les carrières sombres et volcaniques d'Avernum, très loin de la surface. Ici-bas, seule la mort vous attend, qu'elle soit due à la faim, aux monstres abominables ou tout simplement au désespoir. Mais tous les Avernites n'ont pas perdu espoir. À l'aide de magie et d'acier, ils font émerger une nouvelle nation dans les profondeurs de la terre. Vous pouvez vous battre avec eux pour votre sécurité à tous. Ou pour votre liberté. Et si vous l'osez, pour vous venger des habitants de la surface qui ont tenté de vous éradiquer. Joignez-vous à vos nouveaux compatriotes, explorez un monde de jeu vaste, débusquez des centaines d'objets magiques, faîtes votre choix parmi des centaines de quêtes et devenez le héros du monde souterrain ! Caractéristiques Une aventure épique et fantastique dans une gigantesque contrée souterraine. Un monde extérieur immense, dix-huit villes et donjons, des centaines de quêtes. Trois grandes quêtes pour vous amener à la victoire : Cherchez à vous protéger, à vous enfuir ou à prendre votre revanche. Faîtes votre choix ou complétez-les toutes ! Races et paramètres uniques font d'Avernum un jeu d'aventure différent de tous ceux qui existent déjà. Des centaines de quêtes et d'objets magiques à découvrir. Un gameplay riche, avec plus de 50 sorts et disciplines de combat, ainsi qu'un choix à faire parmi une multitude d'améliorations à apporter à votre personnage.
Configuration requise (PC)
Système d'exploitation : Windows XP
Processeur : 1.6 GHz
Mémoire vive : 256 Mo de RAM, 512 Mo recommandée
Disque dur : 300 Mo d'espace disque disponible
Carte graphique : Carte graphique 3D, compatible avec Open GL
Configuration requise (MAC)
Système d'exploitation : OS X 10.5 ou plus récent
Processeur : 1.6 GHz
Mémoire vive : 256 Mo de RAM, 512 Mo recommandée
Disque dur : 300 Mo d'espace disque disponible
Carte graphique : Carte graphique 3D, compatible avec Open GL
Évaluations intéressantes des utilisateurs