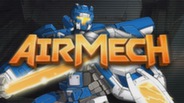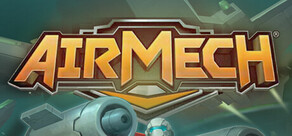 在未來,「大戰」的最後倖存者將和他們的終極機器繼續戰鬥:AirMech®。它是由失落的先進科技所生產,許多駕駛陸續發現、打撈或以偷竊方式取得這些 AirMech 並用來保護人民、或是進行掠奪。您會為哪一邊作戰呢? AirMech® 是一款快節奏的動作即時策略遊戲,並可在線上和其他玩家進行競技或是合作遊戲。在戰場上賺取的 Kudos 和經驗值可用來解鎖一系列的 AirMech、駕駛、部隊和物品來自訂您的軍隊並和您的策略完美結合。遊戲特色: 動作策略重新詮釋:DotA 風格的遊戲方式以及可變型的機器人,它們各有不同的數值和能力。快節奏以及較短的競賽時間隨時保持戰場上的緊湊性! 自訂您的軍隊:選擇您的 AirMech 和部隊進入戰場並為您的隊伍取得勝利。
發售日: 2012年11月8日
觀看 HD 影片
搶先體驗遊戲
立即搶先體驗並開始遊玩;並且一同協助參與開發。
註:這款搶先體驗遊戲可能會隨著開發進度而有重大改變。若目前的遊戲開發情況沒有讓您對該遊戲有興趣,建議您等待本遊戲進一步的開發。了解更多
開發人員的訊息:
"
Play for free, keep your stuff! No resets at the end of Beta!
All purchases and unlocks are permanent. We call it Beta because we're still adding some pretty big features, but so far we have:
- Training and Solo play
- for learning how to play, or casual fun
- Coop and PvP Matchmaking
- quickly get matched against others
- Custom games and rules
- when you want total control
- Player driven economy
- didn't need that drop? Sell it to other players!
- Quests with ingame rewards
- like Achievements, but better
- Leveling, progression, unlocks
- level yourself, your AirMechs, expand your army
- NOT "pay2win" at all
- check our reviews or ask players ingame
- Global chat, Factions, parties
- integrated directly into the core UI
- Crafting system
- added due to player demands
- VIP/Premium for LIFE with any purchase
- because we're cool like that
Carbon Games
is a small indie developer that is funded by YOU the players. That's why we are very reactive to giving players what they want to help the game grow in a positive direction. Learn more about Carbon here:
https://www.carbongames.com/about.html
"
繼續閱讀
This item does not have support for your local language. Please review the supported language list before purchasing
購買 Airmech Prime
Jump right into the action with AirMech Prime to gain instant access to the all AirMech classes, a huge selection of Units, and a host of other goodies!
此遊戲的可下載內容
2014年7月12日


Beta Bundle is back! After much discussion and negotiation, we have settled on the contents and price to re-release the Beta Bundle for players as we near the end of Beta. All existing owners get free upgrades to the new content, including the amazingly awesome Beta Striker, the second generation of the Alpha Striker. The price is high, at $75, but was arrived at by looking at the price of the Beta Bomber on the Player Market for completed sales. It's average price would be over $45 USD, so adding a second exclusive variant, actually makes this a great deal. And it can only go up in value from here.

Balance! We've been saving up a lot of balance changes for after the tournament, along with a number of changes to attempt to make the game more accessible for new players. Something that might give an initial shock is the reduction of movement speeds in the air. We need to slow these down to give us the headroom to increase lag tolerance. Proportionally, they should all be the same as they were before, and some of the carry speeds should be a bit better.

Pay close attention to the global changes to AirMechs below. They have always had a reduction in damage vs units to balance them out a bit, and we're reducing this value which will make them a lot more deadly vs units. There will be a domino effect here, changing the survivability of almost every unit vs AirMechs. The auto-repair changes are also quite drastic, so make sure you try it out.


Updates
Beta Bundle released! Needs to be purchased ingame.

Alpha Bundle owners receive special pricing for the Beta Bundle!

Beta Striker awarded to existing Beta Bundle owners on login

Wooden Zeppelin is the newest Diamond VIP bonus reward
Balance Changes
All AirMechs
Lunchboxes on Outposts now are a shield like the Fortress (should work better)

remove auto-repair when moving/firing

100% increase to auto-repair rate (after 3 seconds of not moving/firing)

note that auto-repair rate is doubled in ground mode (always been this way)

reduce all air movement speeds by 10%

tweaked carry values for heavy loads to reflect new movement speed

increase damage vs units by 30%

decrease recharge rate over Outposts by 8%

increase turning responsiveness of various AirMechs
Bomber
increase Air DPS by 4%

increase Melee DPS by 20% (Melee does not get the +30% buff)

increase Armor by 7%

decrease Fuel use for Bombs by 30%
Neo
Angel
Increase transform to air speed by 10%

Increase pistol Piercing damage by 10%
Units
Assassin Melee Damage increased by 33%

Assassin Build Time reduced by 33%

Assassin Movement Speed increased by 11%

Joker HP decreased by 4%

Joker Piercing Damage increased to 20 from 5

Joker DPS reduced by 25%

Zipper Piercing Damage doubled

Tango Piercing Damage doubled

Jackal Piercing Damage increased by 17%

Longhorn/Gemini/Goliath/Devastator Movement Speed decreased by 22%

Longhorn/Gemini turret rotation speed reduced by 22%

Goliath/Devastator turret rotation speed reduced by 17%

Grinder rear weak spot added (it is a tank after all)

Dinger HP increased 33%

Bucky Accuracy increased 33%

Seeker missile damage reduced 9%

Seeker and T99 missile lifetime reduced 6%

T45 Build Time reduced by 25%

T45 Build Cost reduced 17%

T45 HP reduced 17%

VaultBox HP increased 50%

Bombs Build Time increased 14%

Bombs Cost increased 9%

Bombs Carry Weight reduced by 30%

Bombs Damage reduced by 7%

Bombs Upkeep increased to 1 (from 0)
Outposts
recharge rate decreased (last patch)

energy capacity increased (last patch)

Armor increased to 50 from 35
11 則回應
繼續閱讀
2014年7月4日


You've got mail! Or is it AirMail? Either way, we're happy to introduce our latest "we never thought we'd add something like this when we started" feature--ingame mail. I'd consider the mail system very "alpha" because it hasn't been tested much, but I expect after getting it in players' hands we will quickly see what needs to be done to finish it off.

There are some rules for mail however. Due to the risk of people abusing the mail system, non-VIPs are only allow to send mail to people on their friends list. We made it cost 10 Kudos to send a message, and 10 Diamonds per attachment. We'll watch the behavior of players and tweak this up or down as needed. As long as you have Silver VIP status you can send mail to anyone, but abuse of the mail system will result in your ability to send mail being cancelled. Players will always be able to receive mail, just not send it.

For our American players, Happy Independence Day! We've turned on our "Liberty" exclusive items, including the Liberty Paladin. He's also backed up by the new Camo Paladin skin which is part of the Military set and has teamcolor support!

Someone ask for new Parts? We have just the thing for you! In preparation for raising the level cap for AirMechs, we're adding some rare parts. These will generally have the "Mk2" distinction, though as we add more we may revise how we present it. Feedback welcome!

Updates:
New Feature: In-Game Mail System for sending and receiving messages between players

New Angel Quests: "Spotter", "Hunter", and "Kentucky Windage"

Auto builder will now not build units if the player is at 90% of their total Upkeep

New Paladin Variant: Camo Paladin

New Warthog Variant: Mecha Warthog

New Parts: Heavily Armored Engine Mk2

New Parts: Titanium Shield Mk2

New Parts: Reprogrammer Mk2

New Parts: Amplified Heal Beam Mk2

New Parts: Agility Hand

New Parts: Armored Hand

Continued updates to the AI

Adjust some of the drop tables

Full Force Cards are no longer dropping (the item they will craft is being worked on and will arrive in a future patch)

Greatest Matches Cards are now dropping
created by ThyTombstone!
Bug Fixes:
Fixed a bug where AirMechs would sometimes get stuck when transforming on the ledges and scaffolding around the Thar and Rath main bases

Fixed a bug where AirMechs would sometimes get stuck when transforming near the broken bunkers on Nesthorn

Fixes some position reconciliation bugs in network games, and forced transforms to air on outpost and fortress corners

Fixes bugs in the sound system causing sound clipping and playback problems

Fixed a bug that doubled the effect of the Credits Earned stat modifier

UPDATE: Fix a desync, this is why there's a second patch
Discuss this update on the Carbon forums: http://airme.ch/v27320
2 則回應
繼續閱讀
Steam 獨家優惠




Two Portal themed items are now available to all Steam players:

Companion Cube - Found in the ruins of a long abandoned facility, there's something about this utilitarian cube that compels you to keep it at your side. It follows your AirMech in battle acting as a faithful companion Pet until the end! Can be equipped in a Flair slot on any AirMech.

Sentry Turret - Blueprints for this turret were found in a large underground facility in use before the War. They seem to have been designed for use against humans, so this version is equipped with armor piercing rounds to make it more viable against the robot armies used in battle today. They are light and cheap, only effective against weaker units, but you can build a lot quickly to make them useful.
關於此遊戲
在未來,「大戰」的最後倖存者將和他們的終極機器繼續戰鬥:
AirMech®
。它是由失落的先進科技所生產,許多駕駛陸續發現、打撈或以偷竊方式取得這些 AirMech 並用來保護人民、或是進行掠奪。您會為哪一邊作戰呢?
AirMech®
是一款快節奏的動作即時策略遊戲,並可在線上和其他玩家進行競技或是合作遊戲。在戰場上賺取的 Kudos 和經驗值可用來解鎖一系列的 AirMech、駕駛、部隊和物品來自訂您的軍隊並和您的策略完美結合。
遊戲特色:
動作策略重新詮釋:DotA 風格的遊戲方式以及可變型的機器人,它們各有不同的數值和能力。快節奏以及較短的競賽時間隨時保持戰場上的緊湊性!

自訂您的軍隊:選擇您的 AirMech 和部隊進入戰場並為您的隊伍取得勝利。您也可以解鎖特殊 AirMech 塗裝以便在遊戲中顯示獨特的外觀。

多種遊戲模式:一對一到三對三的玩家對抗(PvP)、或是 4 名玩家合作於生存模式抵抗電腦無止盡的攻擊;挑戰模式則在時間限制內,考驗您的技術。

控制選項:支援鍵盤、滑鼠以及 Xbox 360 控制器。您也可以在個人偏好中自訂按鍵配置。
系統需求
Minimum:


OS:Windows XP

Processor:Pentium 4

Memory:2 GB RAM

Graphics:8800 GT

DirectX®:9.0c

Hard Drive:100 MB HD space

Sound:Yes

Other Requirements:Broadband Internet connection

Additional:System specs are temporary, gathering more data.
Recommended:


OS:Windows 7

Processor:Core 2 Duo

Memory:4 GB RAM

Graphics:8800 GT

DirectX®:9.0c

Hard Drive:200 MB HD space

Sound:Yes

Other Requirements:Broadband Internet connection

Additional:System specs are temporary, gathering more data.
© 2011-2014 Carbon Games inc. AirMech is a trademark of Carbon Games inc in the United States and other countries.
具參考價值的客戶評論
名稱:
AirMech
類型:
動作
,
搶先體驗
,
免費遊戲
,
獨立製作
,
策略
開發人員:
Carbon Games
發行商:
Carbon Games
發售日:
2012年11月8日
語言:
| | 介面 | 完整語音 | 字幕 |
| --- | --- | --- | --- |
| 英文 | | | |
| 德文 | | | |
| 法文 | | | |
| 義大利文 | | | |
| 西班牙文 | | | |
| 俄文 | | | |
| 波蘭文 | | | |
| 荷蘭文 | | | |
| 芬蘭文 | | | |
| 瑞典文 | | | |
| 捷克文 | | | |
| 葡萄牙文 - 巴西 | | | |
觀看全部 12 支援的語言