Every activity in Puzzle Pirates is a uniquely fun puzzle: be it sailing, gunning, or hauling treasure, your own puzzling skill determines your success!
發售日: 2011年8月31日
2014年3月3日
The snow has melted, Jack Frost is in retreat, and pirates everywhere wonder why they still can't feel their noses. It's just the sort of distraction you can use to yer advantage as you earn the Seal o' Piracy by participating in four tournaments.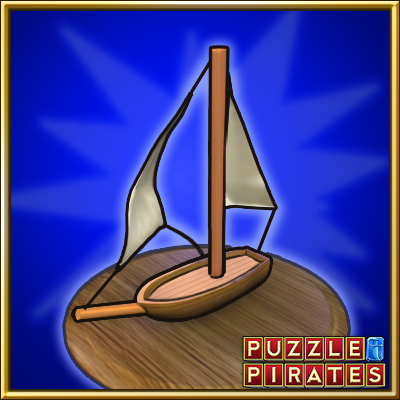 The monthly reward for March is a desktop model sloop! Own a subscription or make a purchase of $9.99 or higher to get this furniture item!
2 則回應
繼續閱讀
2014年2月24日
It seems while ye pirates were busy making a love connection with Pinkfoot, the Empire's outposts were stocked, and Vikings were more daring with their raids! Load a crew on yer ship, and grab something pointy to prepare for an expedition rally! During this event expeditions will be easier to find, and they will have greater treasures to win.
Quite a bit o' treasure has built up on the Imperial Outposts and Viking raider ships, resulting in more for ye pirates to plunder.
Sinking Imperial Outposts increased rum and shot on their ships, which ye pirates are happy to take off their hands.
The chance of finding expeditions while pillaging is increased.
For ye pirates who prefer exploration over battle, buried treasure expeditions are yielding more pieces of eight.
Be sure to visit the Explorers' Hall for the latest rumors and locations for Empire strongholds and Viking activity. Charts for Viking Raids and Imperial Outposts will appear more frequently. Expedition maps may also be found inside some Black Boxes.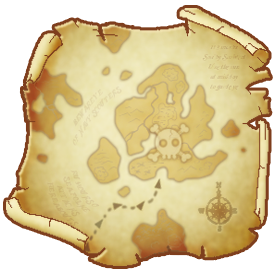 Viking and Imperial trinkets are awarded to victorious pirates who own a subscription on Cerulean or those who possess a rank badge on doubloon oceans. Trinkets can be exchanged for special items at the Trading Post.
This Expedition Rally will be active from February 24th at noon PST until March 3rd at noon PST.
Happy hunting, mates!
1 則回應
繼續閱讀
關於此遊戲
Brace yourself for swashbuckling puzzle action as you pillage your way to glory across the briny deep!
Create and customize a pirate, collect booty, and join a player-run crew of cutthroats! Every activity in Puzzle Pirates is a uniquely fun puzzle: be it sailing, gunning, or hauling treasure, your own puzzling skill determines your success!
Key features
Co-operative Piracy: Sail the seas with your friends and pillage brigands and merchants aboard your very own pirate ship!

A Plethora of Puzzles: Play more than 20 puzzles and mini-games, representing various piratey exploits, such as Swordfighting and Sailing!

Sail to Adventure!: Explore a living world filled with thousands of other players! Hunt dangerous Sea Monsters and voyage to lost treasure-filled realms, such as the Haunted Seas!

Booty!: Customize your pirate with a bounty of different clothing items and equipment!

Player-Run Economy: Run your own shop and produce weapons, ships and other goods for sale. Band crews together under a mighty "Pirate Flag" and become governor of a pirate haven.

Free to Play!: Puzzle Pirates is free to play, no subscription is required to enjoy everything the game has to offer!

系統需求 (PC)
OS: Windows 98, ME, 2000, XP and Vista, 7
Processor: 500 MHz
Memory: 256 MB
Hard Disk Space: 100 MB
系統需求 (MAC)
OS: OS X version Leopard 10.5.8, Snow Leopard 10.6.3, or later.
Processor: 500 MHz
Memory: 256 MB
Hard Disk Space: 100 MB
具參考價值的客戶評論
獎項
Best PC Puzzle/Rhythm Game, Metacritic, 2005

Editor's Choice Award, IGN, 2004

Webby Award for Games, 2004

Technical Excellence and Audience Choice awards at the Annual Independent Games Festival, 2004