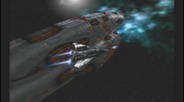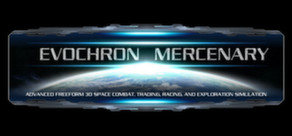 Quoi de mieux que d'incarner un mercenaire ? Votre vaisseau vous attend. Partez explorer le système solaire de Sapphire.
Date de parution: 16 jan 2012
Visionner la vidéo HD
1 août
Version 2.878 is now live and includes the following improvements:

- Current selected device now displayed in individual axis channel control mapping menu.
- Individual axis channels can now be mapped across multiple devices (previously required the complete binding process).
- Crew members are now kept with the player in an 'inactive' status when they pilot ships that lack the capacity to use them.
- Ship rescue distress call time limit doubled and cargo delivery distress call time limit increased by about 50%.
- Option to move a selected crew member to the top of the list in the crew management console added.
- Updated button input binding system to better accommodate button 32 on certain devices.
- Clearing individual axis channels now limited to selected device only.


To access the option to move a crew member to the top of the list, hold the Alt key in the crew management console.

The server program has also been updated for this version to accommodate the new distress call time limit increases. Server operators will need to update to the new server build to allow for the longer time limits in multiplayer, otherwise the old limits will apply.
0 commentaires
Lire la suite
28 mai
Version 2.848 is now live and includes the following improvements:

- New scaling option added to modification options for 3D radar.
- Positioning of 3D radar and target object display updated for improved positioning and more modification flexibility.
- Several container locations repositioned to be more accessible, more now also allowed to orbit planets as debris.
- Option to lock the mouse pointer to the display field during gameplay added to Options menu.
- Water shader updated to prevent certain indicators from casting a reflection.


Changes to the 3D radar and target display may impact some cockpit mods using non-default placement values in the gauges.txt file. So some mods may need to update some of the position values. While testing, I discovered that some cockpit mods used old gauges.txt files that also lacked shadow placement values for the chase view mode. So for a few of them, I've updated the gauges files myself to provide proper alignment for the radar and target display as well as including shadow placement values that they lacked before. The new values for the 'SilicuMax' and 'Perch' cockpits are available in the customizing forum here:
SilicuMax: http://www.starwraith.com/forum/viewthread.php?tid=10093&page=3#pid170374
Perch: http://www.starwraith.com/forum/viewthread.php?tid=9243&page=4#pid170373

The new Mouse Lock option can be optionally bypassed in the exit menu while the game is paused as well as during gameplay by toggling the mouse flight-to-selection control lock mode (press both Alt keys to toggle on or off).

For more update information and details, the game's official news page is here: http://www.starwraith.com/evochronmercenary/about.htm
4 commentaires
Lire la suite
À propos du jeu
Échanger des marchandises tout en se faufilant entre les forces hostiles, faire la course face aux meilleurs pilotes de la région, faire de l'exploitation minière pour extraire des diamants, négocier pour survivre, espionner pour le compte d'une curieuse société d'énergie, nettoyer des panneaux solaires, transporter un passager impatient... et tout ça juste le lundi. La vie d'un mercenaire indépendant est rarement peu excitante. Parfois, vous pouvez choisir de travailler sur contrat alors que la fois suivante, vous pouvez choisir de prendre les choses en main afin de partir dans une quête pour établir votre réputation et votre fortune. Votre vaisseau vous attend. Votre aventure débute dans le système solaire Sapphire.
Dans Evochron, vous êtes libre de faire fortune en tant que mercenaire indépendant dans une aventure dirigée par vos choix, aptitudes et accomplissements. Chaque joueur peut apporter ses talents et intérêts uniques au jeu, former des clans pour atteindre des objectifs communs ou rester solitaire pour compléter des objectifs grâce à une jouabilité de simulation spatiale libre et réaliste.
Caractéristiques :
Jouabilité véritablement libre, sans restrictions, conditions ou limitations scénaristiques. Pas de limitations d'attributs ou de talents du personnage pour vous retenir. Vivez une liberté de jeu ultime et jouez de la façon dont vous le souhaitez. Vos décisions et aptitudes définissent votre rôle dans le jeu et établissent votre réputation, richesse, progression et votre niveau.

Divers choix et activités de jeu comprenant des courses, de l'espionnage, de l'exploitation minière, du commerce, de la livraison de biens, de l'escorte, des combats (soit dans l'espace aérien civil, soit dans des zones de guerres militaires), de l'exploration, de la destruction d'astéroïdes, du nettoyage d'équipement, de la gestion d'équipage, de la construction des stations et de la création de vaisseaux. Il y a beaucoup de possibilités de se faire de l'argent et d'avancer dans le jeu.

Un univers vaste et fluide qui vous laisse voler n'importe où sans le moindre temps de chargement. L'univers d'Evochron n'est pas limité par des "murs" ou des "pièces" qui requièrent des portes de saut pour y accéder, il n'y a aucun portail requis ou zones commerciales pour troubler votre voyage. Vous pouvez virtuellement voyager où bon vous semble. Descendez dans les atmosphères des planètes pour atterrir dans les stations des villes marchandes, exploiter des matières précieuses ou explorer à la recherche d'objets cachés. Vous pouvez vous échapper dans des nuages nébuleux pour une couverture sensitive ou vous cacher dans la grotte d'un astéroïde pour vous protéger. Volez de planète en planète, d'étoile en étoile et de système solaire en système solaire.

Architecture de la jouabilité unifiée et profils vous permettant de conserver le vaisseau, améliorations, équipements, argent, armes, équipage et biens acquis en jeu pour être utilisés soit en mode solo, soit en multijoueurs.

Objectifs multijoueurs en coopération qui récompensent les joueurs reliés. Combinez les forces avec d'autres joueurs pour compléter des activités plus difficiles qui payent beaucoup plus.

Construisez des stations spatiales pour étendre dynamiquement l'univers du jeu avec de nouvelles routes commerciales, points d'ancrage et de nouvelles économies. Le système multijoueurs stocke les stations créées par les joueurs sur le serveur afin que les autres joueurs puissent avoir accès aux nouvelles stations et routes que vous avez mis en place.

Industries et économies spécialisées fournissant une disponibilité et un prix des objets variables et réalistes.

Utilisez votre fortune pour concevoir et créer un nouveau vaisseau, acheter de meilleures armes, engager de nouveaux équipiers, recruter des nouveaux vaisseaux, installer des améliorations, charger des biens et bien plus encore.

Système physique avancé incluant des courbes d'accélération ajustées par la vélocité et une prise en compte des calculs de masses, de poussée et de vecteurs. Inertie gravitationnelle réaliste basée sur un modèle de vol "Newtonien" comprenant une rotation et un contrôle de direction sur 3 axes avec une variable d'entrée optionnelle. Un système de mouillage inertiel avancé aide à conserver le contrôle de vol accessible dans l'espace, les atmosphères et les champs de gravité.

Interaction réaliste avec l'environnement, au-delà des "arrières-plans statiques" typiques du genre. Nuages nébuleux, champs d'astéroïdes, atmosphères des planètes, lunes parmi d'autres choses offrent des possibilités uniques de stratégie ou pour s'abriter. De tels éléments d'environnement incluent des changements dans la gravité, la consommation de carburant, la physique, la portée sensitive et la visibilité.

Support du clavier, de la souris, de la manette, du joystick pour le contrôle de vol. Utilisez le périphérique que vous souhaitez pour jouer au jeu.

Support du système de contrôle 3D de Natural Point, le TrackIR, pour permettre une vision du cockpit avec les six degrés de mouvement de la tête.
Configuration requise
Système d'exploitation : Windows XP, Vista, 7
    
Processeur : AMD / Intel 2.0 GHz
    
Mémoire vive : 1.5 Go de RAM
    
Disque dur : 750 Mo d'espace disque disponible
    
Carte graphique : Carte compatible DirectX comportant 128 Mo de mémoire vidéo
    
DirectX® : 9.0c
Évaluations intéressantes des utilisateurs