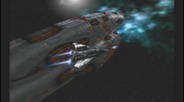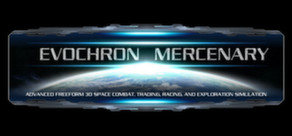 A független zsoldosok élete ritkán unalmas. Vár az űrhajód. Kalandod a Sapphire naprendszerben kezdődik.
Megjelenés dátuma: 16 Jan 2012
Nézd meg a HD videót
28 május 2014
Version 2.848 is now live and includes the following improvements:

- New scaling option added to modification options for 3D radar.
- Positioning of 3D radar and target object display updated for improved positioning and more modification flexibility.
- Several container locations repositioned to be more accessible, more now also allowed to orbit planets as debris.
- Option to lock the mouse pointer to the display field during gameplay added to Options menu.
- Water shader updated to prevent certain indicators from casting a reflection.


Changes to the 3D radar and target display may impact some cockpit mods using non-default placement values in the gauges.txt file. So some mods may need to update some of the position values. While testing, I discovered that some cockpit mods used old gauges.txt files that also lacked shadow placement values for the chase view mode. So for a few of them, I've updated the gauges files myself to provide proper alignment for the radar and target display as well as including shadow placement values that they lacked before. The new values for the 'SilicuMax' and 'Perch' cockpits are available in the customizing forum here:
SilicuMax: http://www.starwraith.com/forum/viewthread.php?tid=10093&page=3#pid170374
Perch: http://www.starwraith.com/forum/viewthread.php?tid=9243&page=4#pid170373

The new Mouse Lock option can be optionally bypassed in the exit menu while the game is paused as well as during gameplay by toggling the mouse flight-to-selection control lock mode (press both Alt keys to toggle on or off).

For more update information and details, the game's official news page is here: http://www.starwraith.com/evochronmercenary/about.htm
4 megjegyzés
Tovább
7 május 2014
Version 2.828 is now live and includes the following improvements:

- 3D radar updated to reflect distance as well as direction via blip size scaling based on proximity.
- AI controlled capital ship pre-jump point placement scanning accuracy increased to reduce potential jump point collisions.
- Under certain conditions while travelling in deep space, a station license for a player built station could be lost, now fixed.
- Certain contract actions in multiplayer could result in effects on single player reputation levels, now locked.
- Rotation input adjusted to provide a more linear result throughout the full range of variable control.
- Variable input control reversed for inertial forward/reverse thrusters and aligned for linear input.


For more update information and details, the game's official news page is here: http://www.starwraith.com/evochronmercenary/about.htm

For reference, here are additional changelogs for past updates over the last year:


April 8th, 2014
Version 2.808 is available for download. This update includes the following improvements:

- IDS scale level control can now be mapped to an axis channel input.
- Improved resolution detection systems for initial launch and Game Options menu.
- Shield array energy augment controls can now be mapped to directional HAT inputs.
- Jump drive system updated to let player select an exit velocity via throttle and IDS scale level.
- If a partial disconnect occurs in multiplayer, the game can now attempt to automatically reconnect.
- Multiplayer exit weapon fire detection now focuses only on gunfire and missiles fired at and by player.
- Additional integrity check added for player built stations in profile saving system.
- Gray sphere would appear on rare occasion after a jump drive exit, now fixed.
- Click range for down buttons in message log adjusted for better alignment.
- Multiplayer exit countdown timer duration reduced to about 5 seconds.
- Improved multiplayer partial disconnect detection system.
- Fuel tank sizes increased to 500 units from 400 units.


The server program has also been updated for this build and includes the following improvements:

- Option to auto-save the chatlog via entering a text marker as a message added (text2.dat lines 850 and 851). Can be used by server operator (no brackets) or client (entered in brackets, subject to specified admin password).



January 8th, 2014
Version 2.788 is available for download. This update includes the following improvements:

- SX, SY, and SZ sector coordinate labels added to passenger delivery description line.
- Much more forgiving racing system implemented with larger courses allowing for more room to maneuver.
- MDTS indicator displaying a lock after being deactivated then reactivated with no target in gunsight fixed.
- Exit menu and respawn menu multiplayer text chat system now uses selected in-game clan or sector secure chat mode.
- Mod options added to nav map to allow changing coordinate labels (text.dat lines 1631-1635).
- '+' and '-' characters added to arrows on nav map to more clearly indicate directional values.
- System for 'ffenable.txt' file updated to correct value mismatch that occurred occasionally.
- Asteroid collision check with mining beam reduced in size for more accurate placement.
- Precision of local client ping and related timer calculations increased.
- Minor click range improvements to the UI.




October 8th, 2013
Version 2.728 is available for download. This update includes the following improvements:

- Gun turret hull armor indicator now changes color based on damage level.
- Control axis mapping system updated to better support inertial thruster invert selection on systems with multiple devices.
- Alt key option added for weapon and shield energy management selection for quickly setting to maximum/minimum levels.
- Text notification now displayed in the message log when payment is received from a fleet ship after completing a mining cycle.
- Nav map point selection now applies two sector coordinate values relative to map orientation, X and Z for top view, X and Y for rear view.
- When zooming in on the nav map in rear view mode, maplog waypoints could block left click nav point selection, now fixed.
- When transitioning from terrain walker back to spaceship, engine sounds might not restart properly, now fixed.
- Custom music files above group level 3 may not load correctly under certain folder conditions, now fixed.
- Several minor bug fixes.




July 8th, 2013
Version 2.708 is available for download. This update includes the following improvements:

- Faster pre-generated planet terrain building system added.
- Systems with intermittent read/write hard drive reliability problems could encounter an error 105 during loading at around 30-50%, new loading processes implemented to reduce error potential on such systems by generating more content in memory.
- Minor issue with message log shadow resulting in mismatched alignment when no lines of data are contained fixed.
- Using station detonators in single player could result in the flight timer being reset, now fixed.
- Terrain walker HUD elements could remain behind after being destroyed, now fixed.
- Excessive price variations for commodities sold from planet cities fixed.
- Several minor bug fixes.




April 25th, 2013
Version 2.488 is available for download. This update includes the following improvements:

- New quadrant maps with improved system placement accuracy and image quality.
- Option to change gunsight and display coloring (hue and RGB) added to Options menu (HUD Configuration).
- New frame graphics added for navigation, inventory, and trade consoles (better aligning them with other menus).
- Under some conditions, planet terrain could be rendered at multiple detail levels simultaneously, occasionally causing subtle flickering, now fixed.
- If the game is interrupted during gameplay to the point media resources are deleted/lost from memory, it will now to auto-save the profile and attempt to reload all media assets automatically.
- If the game is interrupted during a file extraction and/or loading process by external interference or system problems causing file corruption/damage, it can now automatically attempt to clean and repair the damage next time it is launched.
- HUD Flight Path Marker updated to better indicate offset course and to account for additional factors including gravity.
- Optional Horizontal and Vertical Velocity Marker added to the HUD Configuration menu to provide legacy functionality.
- Friction factor based on velocity and atmospheric density now applies to hull burn glow effect for a better visual cue.
- Overall reputation level changing when travelling from sector to sector in the same system fixed.
- Options to set a custom value for CvC kills and clan linked contracts in multiplayer added.
- TrackIR, padlock, and mouse look view modes updated for a wider vertical viewing range.
- 400% increase in multiplayer terrain control credit for CvC kills (default value).
- Sound effect volume setting now applies to mouse clicks in main menu as well.
- MDTS auto-aiming prediction system updated for smoother movement.
- HUD indicator positions adjusted to better support stereoscopic 3D.
- Scaling option for pitch ladder added (details in customizing kit).
- Position option for compass added (details in customizing kit).
- Flight Path Marker added to 3D radar.
- Wind sound effect volume reduced.
- Several minor bug fixes.


The server program has also been updated for this build. The 400% increase in default territory control credit for clan-vs-clan kills will only apply on servers running the updated server build.
7 megjegyzés
Tovább
A játékról:
Ellenséges erők mellett ellopakodva kereskedsz áruval, a környék legjobb pilótáival versenyzel, gyémántot bányászol, a túlélésedért tárgyalsz, egy kíváncsi energiacégnek kémkedsz, koszos napelemtáblákat takarítasz, egy türelmetlen utast szállítasz... és még csak hétfő van. A független zsoldosok élete ritkán unalmas. Van, amikor szerződéses alapon dolgozol, máskor inkább saját kezedbe akarod venni a dolgokat, hogy növeld hírneved és vagyonod. Vár az űrhajód. Kalandod a Sapphire naprendszerben kezdődik.
Az Evochronban szabadon keresheted a pénzt független zsoldosként egy kalandban, melyet a te döntéseid, képességeid és teljesítményeid irányítanak. Minden játékos saját egyedi képességeit és érdeklődését viheti a játékba, együttműködő klánokat formálva közös célokért, vagy egyedül teljesítve feladatokat egy valóban szabad űrszimulációs játékmenet során.
Fő jellemzők:
Valóban szabad játékmenet történeti korlátozások és feltételek nélkül. Nincsenek karakterjellemzők vagy képességek, melyek visszafognának. Tapasztald meg a tökéletes játékmeneti szabadságot, és játszd a játékot úgy, ahogy te akarod. A te döntéseid és képességeid határozzák meg szereped a játékban, és alapozzák meg hírneved, vagyonod, előrehaladásod és rangsorolásod.

Változatos játékmeneti döntések és tevékenységek, például versenyzés, kémkedés, bányászat, kereskedelem, áruszállítás, kíséret, harc (mind a civil űrben, mind katonai harci zónákban), felfedezés, aszteroida-megsemmisítés, felszereléstisztítás, legénységkezelés, állomásépítés és hajótervezés. Számos módja van a pénzkeresésnek és a játékban való előrehaladásnak.

Hatalmas, összefüggő univerzum, melyben bárhová mehetsz töltőképernyők nélkül. Az Evochron univerzum nincs "falak" közé vagy "szobákba" zárva, melyek között ugrókapu "ajtókon" át kell közlekedni, nincsenek kötelező kapuk vagy kereskedelmi útvonalak, melyek korlátoznák a mozgásod és visszafognának. Szinte oda mész, ahová csak akarsz. Ereszkedj le bolygók légkörébe, hogy városi kereskedelmi állomásokon szállj le, értékes ásványokat bányássz, vagy rejtett tárgyakat fedezz fel. Elmenekülhetsz gázködökbe, hogy rejtve legyél a szenzorok elől, vagy elrejtőzhetsz hatalmas aszteroidák üregeiben. Repülj bolygótól bolygóig, csillagtól csillagig, naprendszertől naprendszerig.

Az egyesített játékmenet-architektúra és profil lehetővé teszi, hogy megtartsd hajód, fejlesztéseid, felszerelésed, pénzed, fegyvereid, legénységed és áruid mind az egy-, mind a többjátékos módban való használatra.

Együttműködő többjátékos feladatok, melyek minden összekapcsolt játékosnak fizetnek. Csatlakozz más játékosokhoz nagyobb kihívást jelentő, sokkal jobban fizető többjátékos feladatok teljesítéséhez.

Építs űrállomásokat a játék univerzumának dinamikus kibővítésére új kereskedelmi útvonalakkal, dokkolóhelyekkel és gazdaságokkal. Az online többjátékos rendszer a szerveren tárolja a játékosok által épített állomásokat, így más játékosok is hozzáférhetnek az általad készített állomásokhoz és kereskedelmi útvonalakhoz.

Specializált ipar és gazdaság nyújt valószerűen változatos áruválasztékot és árazást.

Vagyonodat használva tervezz és építs új hajót, vegyél jobb fegyvereket, vegyél fel legénységi tagokat, bérelj fel más hajókat, szerelj be fejlesztéseket, rakodj be árut, és sok mást.

A fejlett fizikai rendszer sebességtől függő gyorsítási görbéket használ, és figyelembe veszi a tömeget, tolóerőt és mozgásvektort. Valószerű nullgravitációs, lendületmegmaradás-alapú "Newtoni" repülési modell teljes háromtengelyes forgási és fordulási irányítással, és választható beviteli eszközökkel. Fejlett tehetetlenségi tompítórendszer segít az irányítás egyszerűvé tételében az űrben, a légkörben és gravitációs mezőkben.

A műfaj szokásos "háttérposzter" megoldásán messze túlmutató valószerű környezeti interakció. A gázködök, aszteroidamezők, a bolygók légköre, a holdak és sok más mind egyedi lehetőségeket kínálnak rejtőzésre és stratégiára. Ezen elemek között van a változó gravitáció, üzemanyag-fogyasztás, fizika, szenzorhatósugár és láthatóság.

Támogatja a billentyűzettel, egérrel, játékvezérlővel és botkormánnyal irányított repülést. Használd a játékhoz az általad kedvelt irányítóeszközt.

Támogatja a Natural Point TrackIR 3D fejvezérlést a pilótafülke-nézet teljes, hat szabadságfokú mozgatásához.
Rendszerkövetelmények
Operációs rendszer: Windows XP, Vista, 7
    
Processzor: 2.0 GHz AMD / Intel
    
Memória: 1.5 GB RAM
    
Merevlemez-terület: 750 MB
    
Videokártya: 128 MB-os DirectX kompatibilis
    
DirectX®: 9.0c
Hasznos vásárlói értékelések