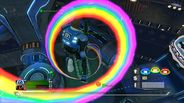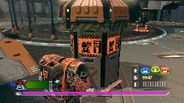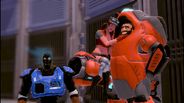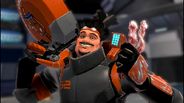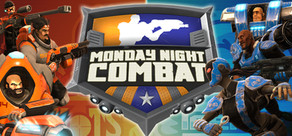 Monday Night Combat är en klassbaserad tredjepersons-shooter... och framtidens mest populära och dödligaste sport!
Utgivningsdatum: 24 jan, 2011
Titta på alla 4 trailers
Köp Monday Night Combat 4-Pack
Innehåller fyra exemplar av Monday Night Combat - Skicka de extra exemplaren till dina vänner.
Om spelet
Monday Night Combat är en klassbaserad tredjepersons-shooter... och framtidens mest populära och dödligaste sport! Det är en blandning av intensiva strider, avslutande manövrar och spelshows-liknande utmaningar och belöningar som resulterar i en actionupplevelse som inte liknar någonting annat. Varför slåss för "plikt" eller "ära" när du kan slåss för den verkliga amerikanska drömmen: pengar, berömmelse och reklamkontrakt?
Produktegenskaper:
Det är Throwback Throwdown i Monday Night Combat! Farbror Tullys roliga värld är nu tillgänglig i Crossfire med nya spelfunktioner! Först av allt så har vi Chickey Cantor. Han kommer att skapas i Uncle Tullys roliga värld. Få Chickey att flyga iväg genom att skjuta honom, och få en stor buff för hela ditt lag som räcker i ett liv! Vänta på att Chickey drämmer till marken, sen kan du kroka dig fast vid honom. Rid honom under åtta sekunder och tjäna enorma mängder pengar! Var bara försiktig, ryttare brukar vara lätta mål för fiendeproffsen. För det andra så introducerar vi nya bot-skapare. Dessa skapare har knappar för att specifikt skapa Jackbots, Black Jacks, Slims, Scramblers, Gremlins, Gapshots och Bouncers.
Samarbete
I Blitz-läget gäller det för spelarna att försvara sin Pengaboll mot robotarméer, antingen själv eller genom samarbete med fyra spelare över Steam. Under de omväxlande Blitz-utmaningarna kan spelare spendera pengar som de tjänat genom att förstöra bottar för att bygga defensiva vapentorn runt Pengabollen, uppgradera en av sex unika klasser, eller aktivera farliga robotkrossande fällor. Utmaningarna varierar från Exhibition Blitz med tio ronder till oändliga robotvågor med ständigt ökande svårighet i Super Sudden Death Blitz. Pengar som införtjänas från varje Utmaning går till en ihållande Lifetime Earnings som låter spelare låsa upp över 370 ProTags, skapa skräddarsydda klasser, och rankas på Topplistor.
Tävlingsmässig Multiplayer
I Crossfire-läget ställs spelarlag mot varandra över Steam. Varje lag blir understödda av en oändlig ström av robotar som kämpar för deras räkning. Att överväldiga din motståndares ström, uppgradera dina Pros och basförsvar är nyckeln till framgång!
Anpassningsbara Karaktärer
Varje Pro vänder sig till sin unika spelstil och kommer med sin egen uppsättning av uppgraderbara färdigheter. Anpassa dessa färdigheter och förmågor med en mängd upplåsbara produkter i Custom Class-funktionen.
Ihållande Statistik
Varje spel i Monday Night Combat tjänar in pengar åt spelaren som går till deras Lifetime Earnings. Lifetime Earnings kan spenderas på att låsa upp anpassade klasser och köpa intjänade ProTags. Hur mycket Lifetime Earnings du har bestämmer vilken nivå du är på. Monday Night Combat lagrar en stor mängd av ihållande statistik för alla aspekter av spelande. I MNC finns över 370 'ProTags', som är anpassningsbara taggar du kan visa upp för andra spelare och vänner.
Dedikerade Servrar
Var värd för flera instanser av dedikerade servrar för MNC med den kompletta ensamstående klienten.
Systemkrav
Operativsystem: XP(SP3)/Vista/Windows 7
Processor: 2 GHz Processor
Minne: 1 GB RAM
Grafik: DirectX 9.0c/Shader3.0 kompatibel, VRAM 512 MB (NVIDIA GeForce 7800 serien eller ATI Radeon X1900)
DirectX®: 9.0c
Hårddisk: 2 GB ledigt utrymme
Ljud: DirectX 9.0c-kompatibelt ljudkort
© 2010 Uber Entertainment, Inc. All rights reserved. Monday Night Combat is a trademark of Uber Entertainment and used under license. © 2009-2010. Uber Entertainment and the Uber logo are registered trademarks of Uber Entertainment, Inc in the U.S. and/or other countries.
Hjälpsamma kundrecensioner