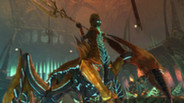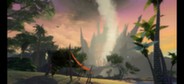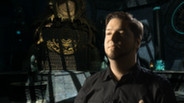 Tarafını seç. İstilâlarla savaş. RIFT™'e katıl.
Çıkış Tarihi: 24 Eki 2013
Fragmanları seyret (3 fragman)
6 Ağustos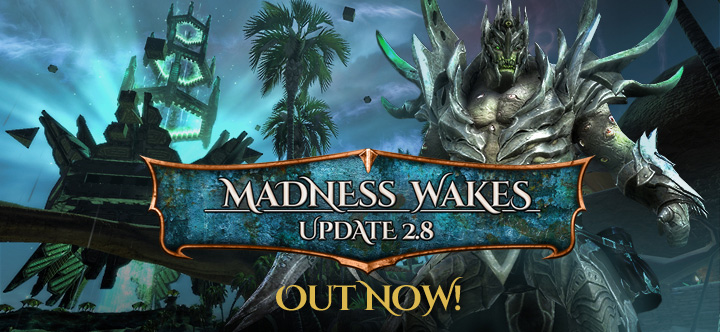 The Infinity Gate lumbers through portentous skies as a dark presence returns to Telara. From the forests of Silverwood to the shores of Pelladane, mortals succumb to a magical sleep. And somewhere off Fortune's Shore, across a bridge unopened, nightmares plot a haunting reunion with their unwitting creators. Madness Wakes has arrived!

RIFT 2.8 unleashes a story arc surging toward the Nightmare Tide expansion. It throws open the gates to Nightmare Coast, the first RIFT 3.0 Dungeon pitting the Ascended against Lord Arak and his troubled minions with huge implications for the future of the planes. Meanwhile, seas of change bring major additions to Auction House features, a full revamp for the Pyromancer Soul, and more. Check out the trailer for a first look at Madness Wakes, or jump to the RIFT Community Blog for all the details!
10 yorum
Daha fazlasını oku
1 Temmuz

We recently introduced four epic Starter Packs for your RIFT playing pleasure! These all-new bundles are loaded with bonus items and goodies to aid in your quest to save Telara. From the Classic Collector's Pack (including a mount, pet, Patron time, and character and bag slots), to the mighty Laethys' Fortune (with its bottomless hoard of Ascended loot), there's a pack to fit your interests.


Purchase a pack today!
25 yorum
Daha fazlasını oku
İncelemeler
"RIFT delivers top notch gameplay in spades."
Ten Ton Hammer

"Puts the 'massive' back into MMORPG."
PC Gamer

"It's fantastic. Go get it."
Gaming Trend

Oyun Açıklaması
Free to Play: No Trials. No Tricks. No Traps.

Join thousands in the award-winning free-to-play MMORPG RIFT® and enter the world of Telara as an immortal Ascended. Go to war against the primal armies of the elemental planes in an ever-changing landscape full of massive dynamic battles and countless dungeons and raids. Build your own class using the Ascended Soul system and embark on epic conflicts that bring you into the story, taking your RPG experience to new heights of achievement and excitement!

Build Your Class: No other game lets you build your class the way Rift does. Specialize in a single class or pick and choose abilities from many to create a character uniquely suited to your play style – and have fun while you experiment!

Choose Your Role: Each character can have more than a dozen saved roles, so you can build different classes for every situation. You might have one for PvP and another for raids; or perhaps you want a high-damage or high-defense build. The choice is yours to mix and match as you see fit – and switch at the press of a button!

Massive Dynamic Battles: Invasions unfold zone-wide, creating epic conflicts that bring you into the story! Save the world alongside hundreds of other players, and fight to reclaim lands from invading hordes.

Dungeons & Raids: The world of Telara is rich with strife and danger – there's over 30 dungeons and raids! No matter what size party or what challenge you seek, there are plenty of options including 2-, 5-, 10-, and 20-player instances plus hard-mode dungeons and more.

PvP Combat: Battle others in exhilarating Player vs. Player combat! Earn PvP ranks, titles, and loot to further enhance your character. Head to cross-server Warfronts or 3-faction Conquest, and fight others in open-world PvP.

Dimensions: Customizable housing spaces allow players and guilds to own slivers of Telara. Use countless building blocks and items you acquire throughout your adventures to build anything you can dream!

Free and Full-Featured: Instant Adventure, Onslaught, World Events, Guilds, Artifacts, Wardrobe, and more! RIFT is the ultimate MMORPG with a best-in-class Free-to-Play model letting you play the entire game at no charge.
Sistem Gereksinimleri
En Düşük:


İşletim Sistemi: Windows XP, Vista veya 7

İşlemci: Dual Core 2.0 GHz veya daha iyisi

Bellek: 2 GB

Ekran Kartı: Nvidia GeForce FX 5900, ATI/AMD Radeon X300, Intel GMA X4500 veya daha iyisi

DirectX®: 9.0c, Haziran 2010 güncellemesi

Sabit Disk: 15.0 GB boş alan

Ses: DirectX 8.1 uyumlu ses kartı

Diğer: Genişbant internet bağlantısı (DSL, kablo modem veya diğer yüksek hız bağlantılar)
© 2014 Trion Worlds, Inc. Trion, Trion Worlds, RIFT, Storm Legion, Telara, and their respective logos, are trademarks or registered trademarks of Trion Worlds, Inc. in the U.S. and other countries. All other trademarks and logos belong to their respective owners. All rights reserved.
Yararlı müşteri incelemeleri
Ödüller
Winner of the
2011 GDC Online Awards
for Best New Online Game and Best Online Technology.