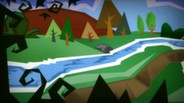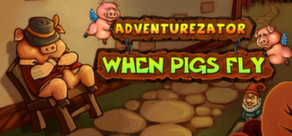 The Adventurezator is an emergent adventure game about creating emergent adventure games! With easy to use tools, you'll be able to create adventures with no technical knowledge required. Create actors, cutscenes, levels and campaigns. Use the workshop to share your creations, and play the adventures created by the community.
Data lansării: 23 iul., 2014
Urmăreşte toate cele 2 videoclipuri
Joc cu acces timpuriu
Primește imediat acces și implică-te în testarea jocului pe măsură ce este dezvoltat.
Note: This Early Access game may or may not change significantly over the course of development. If you are not excited to play this game in its current state, then you may want to wait until the game progresses further in development. Learn more
Ce spun producătorii:
De ce Acces Timpuriu ?
"We think the Adventurezator is perfect for Early Access because of it's player driven content and short levels. Usually a point-and-click adventure game would be horrible for Early Access, since not much will have changed, and you'd have to replay much of the same things you already did when the final version comes out.
But in the Adventurezator, you can keep making and playing different Adventures as we add more content to the game - it's not about playing through a point-and-click game, it's about making making and playing them. And helping us shape what new content gets added so you can make and play better adventures.
And because we need some extra cash for development. Most games on Early Access do, but they don't tell you that. Most games are lying to you. We don't think that's a good way to start a good relationship with our players, is it?
___________________________________________________________________"
Cât timp se va afla acest joc în Acces Timpuriu?
"As long as the community tells us the game still needs work before being released, and gives us feedback that we want to incorporate before release (although we do plan to keep adding content after release)
We estimate that the game will see it's official release during winter 14/15, but the feedback we get from Early Access might have a huge impact on this.
___________________________________________________________________"
Ce diferenţe vor fi între versiunea completă, finală şi cea aflată în Acces Timpuriu?
"Not that we've added workshop support, there's a lot of content we'll be adding in the coming months.
Additional features and content:
- All 12 levels of 'When Pigs Fly' (we won't release campaign levels after the 9th during Early Access, to avoid spoiling the end of the campaign before release)

- Halloween pack (two new playable races, new assets, and a mini-campaign)

- Several additional Pigasus official standalone levels

- Mini-levels inside closed houses

- Lots of additional content

- Bug fixes & usability improvements

- Performance optimizations
For a more detailed view of our development plans for the coming months, check our roadmap doc on:
http://www.adventurezator.com/roadmap.html
(This document will get updated as we develop stuff and take Early Access feedback into consideration)
___________________________________________________________________"
Care este starea actuală a versiunii aflate în Acces Timpuriu?
"Most of the major features are already in, but there's a lot of content to be added. Here's what's already in:
These modules are mostly done:
- Actor Creator

- Cutscene Creator

- Level Editor

- Campaign Creator & Player

- Game player

- Campaign levels 1 to 3

- One standalone level

- Workshop support
As usual for a game on this stage, there are lots of bugs, monsters, and all sorts of annoyances and issues. It shouldn't be played by anyone. ;)
Here's an unedited gameplay video of a Campaign level, if you want to see how it currently looks and plays:
https://www.youtube.com/watch?v=JIzzi43POg0
(Remember, there was no scripting or programming involved in the making on that level - all pointy and clicky, using the tool available inside the game itself).
___________________________________________________________________"
Va avea jocul aflat în Acces Timpuriu un preţ diferit faţă de versiunea finală?
"The game will have a permanent 25% discount during Early Access, bringing it to $15. The currently planned price for the full release is $20.
___________________________________________________________________"
Cum doreşti să implici comunitatea în procesul tău de dezvoltare?
"There's still a lot of content to be added, and the community could help us a lot with suggestions and feedback on how to improve the game and make it bigger & better.
There's an in-game reporter to allow players to easily give us feedback without even having to open a browser. Or you can use the
official forums on Steam
if you want other players to join in.
This is a game about making and sharing Adventures. Only with the input from a lot of actual players can we really turn this game into the Infinite Well of Adventure the we envision it can be."
Află mai multe
17 septembrie
Workshop support is finally here! Publishing levels and campaigns to the workshop within the game is incredibly simple. The place should start to get more exciting as we get more people to share content in the coming days and weeks.

Click here to visit the workshop.

Next month: halloween content!

0 comentarii
Află mai multe
22 august
The last major feature in the sandbox set is complete, adding a bit of extra awesome to the Adventurezator! Workshop support is next.

Here are the changes added in the recent updates:

Version 0.13.0, Aug 22 2014:

MAJOR: Campaign Player

Fixed: Icons display on the alchemy recipe UI

Fixed: other minor bugs & changes
Version 0.12.1, Aug 15 2014:
MAJOR: Added Campaign Creator (campaign player will come next week)

Performance: Massively improved saving times

Performance: Slightly Improved loading times

Added: 'classic' look & feel (F10 to toggle)

Added: Cutscene Creator: Retro Pixels (Viz Fx)

Added: Cutscene Creator: Painterly (Viz Fx)

Added: Content - Stone window

Fixed: bug that would stop placing objects on top of other objects in the level editor

Fixed: crash when flipping prison windows

Fixed: other minor bugs

Changed: Added new character animations better suited for non-humans

Changed: inventory icons to remove object ambiguity

Changed: Increased combat speed +50%
0 comentarii
Află mai multe
Despre joc
The Adventurezator is an emergent adventure game about creating emergent adventure games!
Rock, Paper, Shotgun says:
"Madness! Brilliant madness."
You enter the room. Squinting your eyes under the dim light, you can make up the improbable form of a pig with wings. It is glorious. "We are Pigasus. Mighty game developers", asserts the airborne swine, "And this here is Adventurezator".

"Adventurezator is an adventure game. Well, sort of. You see, we all love adventure games (as all sentient beings in their right minds should) but you must admit that even the best of them lack something very special: good old YOU."
"In Adventurezator, you not only play an ever-renewed pile of brilliantly designed point-and-click adventures: you actually get to design your own, and publish them too! The best part? You can do that without all that boring programming, or math. It's all very technical, but (if we had to put it in layman's terms) it works like a very fancy cable connected directly to your brilliance."
You stare at the flying mammal for a while, barely containing your happiness. But still, you could use a little more detailed information. Something like a feature list. Maybe with bullet points. Pigasus opens its inventory and gladly gives it to you.
Features:
An Adventure Sandbox: create and play your own adventures with no scripting or technical knowledge required;

Workshop support: share your creations, and easily play the best adventures the community has to offer;

Free-form Object Interaction: objects dynamically interact with each other – no need to manually make a cup and a water fountain find what they can accomplish together;

Actor editor: create, save and share your own characters;

Cutscene Editor: show the world your movie-directing abilities have been drastically underrated until now;

Level Editor: easily drag, drop and rotate components to create your own levels;

Campaign Editor: string your chapters together and create a world-spanning saga;

Full-fledged campaign and stand-alone extra levels: for your enjoyment and to inspire greater creations!

More post-launch content: we will continue supporting Adventurezator with official and community-driven updates;

Pointy. Clicky.

Pigs. Naked, Baby, Flying, Godly Pigs.
Cerinţe de sistem (PC)
Minimum:


OS: Windows XP / Vista / 7 / 8

Processor: 1.7 GHz Dual Core

Memory: 4 GB RAM

Graphics: NVIDIA GeForce GTX 260, ATI Radeon 4870 HD, Intel HD 3000, or equivalent card with at least 512 MB VRAM

DirectX: Version 9.0

Hard Drive: 1 GB available space

Sound Card: DirectX Compatible Sound Card
Recommended:


OS: Windows 7

Processor: Intel Core i5 2.2 GHz, AMD Athlon 64 2.2Ghz

Memory: 8 GB RAM

Graphics: NVIDIA GeForce GTX 460, AMD Radeon HD 6850, or better with at least 1 GB VRAM

DirectX: Version 11

Network: Broadband Internet connection

Hard Drive: 2 GB available space

Sound Card: DirectX Compatible Sound Card
Cerinţe de sistem (MAC)
Minimum:


OS: Snow Leopard 10.6 or later

Processor: Intel Core Duo

Memory: 4 GB RAM

Graphics: ATI Radeon HD 4850, NVIDIA GeForce GT 240, Intel HD 3000, or equivalent card with at least 512 MB VRAM

Hard Drive: 1 GB available space
Recommended:


OS: Lion 10.7 or later

Processor: Intel Core i series processor

Memory: 8 GB RAM

Graphics: AMD Radeon HD 6770, NVIDIA GeForce GTX 460, or better with at least 1 GB VRAM

Network: Broadband Internet connection

Hard Drive: 2 GB available space
Cerințe de sistem Linux
Minimum:


OS: Ubuntu 12.04 LTS or higher

Processor: 1.7 GHz Dual Core

Memory: 3 GB RAM

Graphics: NVIDIA GeForce GTX 260, ATI Radeon 4870 HD, Intel HD 3000, or equivalent card with at least 512 MB VRAM

Hard Drive: 1 GB available space
Recommended:


OS: Ubuntu 12.04 LTS or higher

Processor: Intel Core i5 2.2 GHz, AMD Athlon 64 2.2Ghz

Memory: 8 GB RAM

Graphics: NVIDIA GeForce GTX 460, AMD Radeon HD 6850, or better with at least 1 GB VRAM

Network: Broadband Internet connection

Hard Drive: 2 GB available space
Recenzii utile ale clienților
Titlu:
Adventurezator: When Pigs Fly
Gen:
Aventură
,
Independente
,
Acces Timpuriu
Producător:
Pigasus Games
Distribuitor:
Pigasus Games
Data lansării:
23 iul., 2014
Limbi:
| | Interfață | Audio complet | Subtitrări |
| --- | --- | --- | --- |
| Engleză | | | |