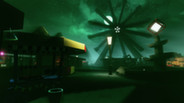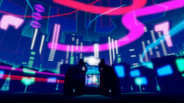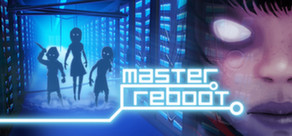 Imagine a world where death is no longer final, where precious memories are saved to enjoy forever, where your soul is immortal, welcome to the Soul Cloud. Upload your soul to our dedicated servers and relax knowing that a part of you will live on for eternity.
Megjelenés dátuma: 2013. okt. 29.
Mind a(z) 2 előzetes megnézése
Ezt a játékot tartalmazó csomagok
Master Reboot Bundle vásárlása
2 elemet tartalmaz: Master Reboot, Master Reboot Art Book and Soundtrack
Letölthető tartalom a játékhoz
augusztus 28.
We are really excited to announce that we will be demoing Soul Axiom for the first time at the Tokyo Game Show as well as exhibiting the new Wii U version of Master Reboot. We're really excited and flattered by the fact that we are one of only four UK indie companies who've been invited to exhibit in the Indie Area. Its a great honour and a chance for us to introduce the games to a new audience.

Roll on the 18th September..."Ii nyuusu da ne"...it means good news!!

http://store.steampowered.com/app/279900

1 megjegyzés
Tovább
augusztus 21.
We are pleased to announce that our latest game Soul Axiom, the spiritual successor to Master Reboot, will be available in November as an Early Access title. We want to make Soul Axiom the best it can be so we really think allowing our community to be involved earlier in the development process is vital to making a polished jewel of a game. We're hoping to get feedback from people who are passionate about shaping the game's destiny, invested in its future, and excited to get access to the game before it's released. This really is a chance to influence the end product and play a part in the game design process. The store page is now live, so what are you waiting for…Master Reboot fans go check it out!

http://store.steampowered.com/app/279900

0 megjegyzés
Tovább
Értékelések
"All in all, Master Reboot is a wonderful display of the creativity and ingenuity that exists in the indie world. Fun gameplay, interesting puzzles, and a refreshing new concept lasting approximately 8 hours make Master Reboot undoubtedly worth the $15 it costs."
5/5 – Twinfinite

"When fun and challenging puzzles meets a gripping story that will scare you, you get a game that you won't forget for a long time."
4/5 – Two Dash Stash

"Ingenious Design. Fantastic use of horror elements. Suspenseful soundtrack. Master Reboot is definitely a great game to get."
86% – The Gamer Studio

A játékról:
Imagine a world where death is no longer final, where precious memories are saved to enjoy forever, where your soul is immortal, welcome to the Soul Cloud. Upload your soul to our dedicated servers and relax knowing that a part of you will live on for eternity. That favorite holiday, happy moments from your childhood, meeting that special someone for the first time. All these memories saved for your digital soul for your family to revisit again and again. The Soul Cloud - saving your past to secure your future.

Master Reboot is a haunting first person sci-fi adventure game set inside the Soul Cloud. It's an exploration game with action and puzzle elements set across 34 unique environments. In the not-too-distant future exists the Soul Cloud, a giant server that holds the data of your soul and your memories when you die. The Soul Cloud is filled with floating islands, each island looks like a town, village or city filled with rooms, skyscrapers and houses that hold people's memories. To house your Soul, a family member (or you before you die) must purchase an island on the Soul Cloud where the server will generate rooms, houses or skyscrapers that hold each and every memory from the deceased's past.

The game features a distinctive visual style, intriguing story-line, psychological adventure-game action and a dynamic atmospheric soundtrack. Get prepared for upload......Where am I?.....Who am I?......It's time to piece your life......and death back together.

FEATURES
• Gorgeous visual style
• Intriguing story-line
• 34 explorable environments
• Dynamic atmospheric soundtrack
• Supports the Welsh Language
PC-s rendszerkövetelmények
Minimum:


OS: Windows XP, Vista, 7

Processor: Intel Core2 Duo, AMD Athlon64 x2, or better

Memory: 2 GB RAM

Graphics: Shader Model 3 Compatible

DirectX: Version 9.0c

Hard Drive: 2 GB available space

Sound Card: DirectX compatible sound card
Recommended:


OS: Windows 7 64 Bit

Processor: Intel Core i5/i7, AMD equivalent or better

Memory: 8 GB RAM

Graphics: Nvidia GeForce GTX 280, ATI Radeon 4870 or better

DirectX: Version 11

Hard Drive: 2 GB available space

Sound Card: DirectX compatible sound card
Mac-es rendszerkövetelmények
Minimum:


OS: OS X Version 10.6.3 or later

Processor: 1.6GHz (Dual Core) Intel CPU

Memory: 2 GB RAM

Graphics: At least Intel HD 4000 or Open GL 3.3 / Shader Model 3 Capable Graphics Card

Hard Drive: 1400 MB available space
Recommended:


OS: OS X Version 10.6.3 or later

Processor: 2.2GHz (Quad Core) Intel CPU

Memory: 4 GB RAM

Graphics: AMD Radeon HD 6750M 512MB

Hard Drive: 1400 MB available space
Hasznos vásárlói értékelések
Díjak
BAFTA Cymru special commendation award for Artistic Achievement