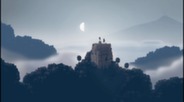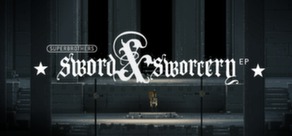 Durchqueren Sie ein mythisches Reich, nutzen Sie Ihr Schwert für den Kampf und Ihre Sworcery-Kräfte, um geheimnisvolle Musikrätsel zu lösen.
Veröffentlichung: 16 Apr. 2012
HD-Video ansehen
Reviews
"...ein wunderschönes und mitreißendes Abenteuer, das ebenso urbildlich wie einzigartig wirkt."
9/10 – Gamespot
"...bildet Musik, Design, Geschichte und Spielmechanik in einer tief poetischen Weise ab, wie man es selten gesehen hat."
9/10 – IGN
"Es ist außerordentlich schön, mit Momenten von geradezu aufrüttelnder Schöhnheit, geschliffen mit Befremdlichkeit."
– Rock Paper Shotgun
Über das Spiel
Superbrothers: Sword & Sworcery EP ist ein Action-Adventure mit audiovisuellem Schwerpunkt, in dem es viel zu entdecken gibt. Durchqueren Sie ein mythisches Reich, nutzen Sie Ihr Schwert für den Kampf und Ihre Sworcery-Kräfte, um geheimnisvolle Musikrätsel zu lösen. Arbeiten Sie via Twitter mit Freunden zusammen, erleben Sie eine von den Mondphasen beeinflusste Spielwelt und helfen Sie einer wandernden Mönchskriegerin bei der Vollendung ihres niederen Auftrags.
Superbrothers: Sword & Sworcery EP bietet eine Musikuntermalung in echter Albumqualität, kreiert vom bekannten Komponisten Jim Guthrie ebenso wie handgemalte Artworks und Designs von Superbrothers Inc, erstellt von den Virtuosen bei Capy in Toronto, Canada.
Songs werden Sie in Ihrem Superbrothers: Sword and Sworcery EP Installationsverzeichnis in Ihrem Steam-Verzeichnis vorfinden:
...Steam\\steamapps\\common\\superbrothers sword & sworcery ep\\soundtrack
Hauptmerkmale:
Begleiten Sie eine Mönchskriegerin auf ein cooles Abenteuer in die bergige Wildnis der Bronzezeit. Lassen Sie sich von gelegentlichen Kämpfen überraschen und lösen Sie mystische Rätsel, um der Skythin bei der Vollendung ihres niederen Auftrags zu helfen.
Erkunden Sie in diesem tiefgründigen Famicon-Traum aufwändig gemalte, mythopoetische Länder, die von den Mondphasen der echten Welt beeinflusst werden. Geschaffen von den Entwicklern bei Superbrothers Inc.
Genießen Sie ein Prog-Rockkonzert, das Ihre Ohren mit origineller Musik in Albumqualität beschallt, kreiert vom legendären Komponisten Jim Guthrie.
Die neue Edition wurde restauriert und ist bereit für die Öffentlichkeit. Scharfe Pixel und eine veredelte Audiobegleitung stellen das ideale Programm für Ihr Heimkino dar.
Spielen Sie mit Point & Click. Diese neue Edition von S:S&S EP wurde von den Meistern bei Capy für elektronische Computer rekonzipiert und unterstützt nun die Eingabe per Maus.
Twittern Sie? Ziehen Sie Ihre Freunde via Twitter zu Rate, wenn Sie auf der Suche nach Hinweisen oder anderen Schätzen sind, um weiter in die esoterische, mystische Welt von S:S&S EP einzudringen.
Soundtrack Details:
Jim Guthries legendär epische Sword & Sworcery LP: The Ballad of the Space Babies ist ein 'Prog Rock' Konzeptalbum des gefeierten Komponisten. Jims Kreationen wurden schon "Beste Videogame Musik 2011" von Kotaku genannt, und Double Fines Tim Schafer sagt "Die Musik ist umwerfend. Ich möchte, dass Jim Guthrie mein Leben mit Musik unterlegt."
Titelliste:
Dark Flute 02:40
Lone Star 02:35
Doom Sock 02:35
The Prettiest Weed 02:19
The Cloud 03:50
Under A Tree 05:03
The Maelstrom 01:56
The Ballad Of The Space Babies 03:06
Unknowable Geometry 04:02
Bones McCoy 02:06
Ode To A Room 01:43
The Prettiest Remix 00:56
The Whirling Infinite 02:30
Little Furnace 03:25
Bonus Track Intro 00:01
Cabin Music (Bonus Track) 02:39
Battles 1(Bonus Track) 00:48
Battles 2 (Bonus Track) 00:35
Com64 (Bonus Track) 01:21
Mushrooms (Bonus Track) 02:15
Death To Everyone (Bonus Track) 01:13
Confronting The Wolf (Bonus Track) 01:20
Up A Mountain (Bonus Track) 01:28
Activating Trigons (Bonus Track) 01:23
How We Get Old (Bonus Track) 05:21
And We Got Older 04:47
Bonus Track Outro 00:02
Systemvoraussetzungen (PC)
Minimum:

Betriebssystem:Microsoft® Windows® XP / Vista / 7
Prozessor:AMD Athlon 64 2800+ @ 1.8 GHz und Intel Pentium IV @ 2.8 GHz
Speicher:1 GB RAM
Grafik:Grafikkarte mit 128 MB RAM
DirectX®:9.0
Festplatte:500 MB HD frei
Sound:DirectX 9.0 kompatible Soundkarte

ATI Karten älter als die HD Serien sind nicht offiziell unterstützt, können aber in vielen Fällen funktionieren (e.g X300, X800, X1300, etc.).
Empfohlen:

Betriebssystem:Microsoft® Windows® XP / Vista / 7
Speicher:2 GB RAM
Grafik:Grafikkarte mit 256 MB RAM
DirectX®:9.0
Festplatte:1 GB HD frei
Sound:DirectX 9.0 kompatible Soundkarte
Systemvoraussetzungen (Mac)
Betriebssystem: OS X Version Leopard 10.5.8, Snow Leopard 10.6.3 oder besser.
Prozessor: Intel Core 2 Duo @ 2.4 GHz
Speicher: 1 GB RAM
Festplatte: 500 MB freier Speicher
Grafikkarte: Grafikkarte mit 128 MB RAM
Systemvoraussetzungen (Linux)
OS: Ubuntu 10.10
Processor: 1.8ghz
Memory: 2GB RAM
Hard Disk Space: 1GB Free
Video Card: 256mb of video ram
Copyright 2012 Capybara Games Inc, Superbrothers Inc, Jim Guthrie
Hilfreiche Kundenreviews
Titel:
Superbrothers: Sword & Sworcery EP
Genre:
Abenteuer
,
Indie
Entwickler:
Capybara
,
Superbrothers
,
Jim Guthrie
Publisher:
Capybara Games
Veröffentlichung:
16 Apr. 2012
Sprachen:
| | Oberfläche | Ton | Untertitel |
| --- | --- | --- | --- |
| Englisch | | | |
| Japanisch | | | |