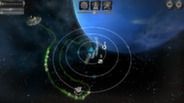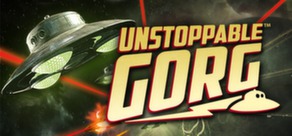 Defend the solar system from fearsome aliens by sending satellites into orbit in revolutionary tower defense action!
Data de lançamento: 19 Jan 2012
Ver todos os 2 trailers
Análises
"There's lots to like about Unstoppable Gorg, and not just the neat presentation and excellent production: the actual tower-defence model is clever too." - Rock, Paper, Shotgun

"...an entertaining tribute to the alien-invasion movies of days gone by and an enjoyable tower defense game that requires you to think on your feet" Gamespot

"...a joy to behold for any sci-fi fan that knows there is a version of The Day The Earth Stood Still that doesn't star Keanu Reeves." Destructoid
Acerca do Jogo
Prepara-te para presenciar uma revolução em posicionamento de torres que te vai fazer andar às voltas. Unstoppable Gorg desafia-te a defenderes o sistema solar dos temíveis alienígenas colocando satélites em órbita. Ao contrário de outros jogos de posicionamento de torres, em Unstoppable Gorg podes mover as tuas torres rodando as órbitas que circundam os planetas, luas e estações espaciais.
Unstoppable Gorg é uma bela e elaborada homenagem aos filmes de ficção científica dos anos 50. Discos voadores, alienígenas de borracha, efeitos duvidosos, há de tudo. As cenas da história do jogo foram gravadas em filme utilizando modelos, miniaturas e atores reais e editadas em conjunto com imagens de arquivo para criar uma experiência clássica de ficção científica que é de outro mundo.
Características principais:
Assume o papel de Gorg em mais de 40 níveis desafiantes de posicionamento de torres revolucionário.

Os satélites em órbita substituem as torres e desenho em grelha utilizado noutros jogos do género.

Movimenta os teus satélites em torno das suas órbitas para criar a melhor defesa para cada ataque.

Experiencia uma história emocionante inspirada pelos filmes de ficção científica dos anos 50.

Desbloqueia proezas do Steam e ganha um lugar nas tabelas de classificação.

Gráficos 3D gloriosos e efeitos para um impacto adicional.
Requisitos de Sistema (PC)
OS: Windows® XP SP3 / Windows® Vista / Windows® 7

Processor: Intel® Pentium® 4 (2Ghz) or AMD® Athlon 64 (1.6GHz) processor or better

Memory: 1GB RAM

Hard Disk Space: 2GB free

Video Card: NVIDIA 6600 or ATI X700, 256MB GPU memory or better

DirectX®: DirectX® 9 or later

Sound: DirectX compatible sound card

Requisitos de Sistema (Mac)
OS: OS X version Leopard 10.5.8, Snow Leopard 10.6.3, or later.

Processor: 2.0 GHz Intel Core 2 Duo

Memory: 1GB RAM

Hard Disk Space: 2GB free

Video Card: NVIDIA Geforce 9400M

© 2011 Futuremark® Corporation. Futuremark® Games Studio and Unstoppable Gorg™ trademarks and logos, character names and distinctive likenesses, are the exclusive property of Futuremark Corporation.
Análises úteis de clientes