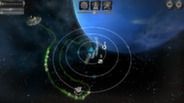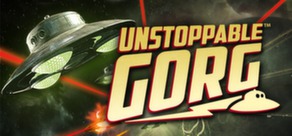 Defend the solar system from fearsome aliens by sending satellites into orbit in revolutionary tower defense action!
Udgivelsesdato: 19. jan 2012
Vis alle 2 trailere
Anmeldelser
"There's lots to like about Unstoppable Gorg, and not just the neat presentation and excellent production: the actual tower-defence model is clever too." - Rock, Paper, Shotgun

"...an entertaining tribute to the alien-invasion movies of days gone by and an enjoyable tower defense game that requires you to think on your feet" Gamespot

"...a joy to behold for any sci-fi fan that knows there is a version of The Day The Earth Stood Still that doesn't star Keanu Reeves." Destructoid
Om spillet
Bered dig på at opleve sand en revolution indenfor tower defence-genren. I Unstoppable Gorge er du ansvarlig for at forsvare solsystemet fra frygtindgydende rumvæsner ved at sende satellitter i kredsløb. Ulig andre tower defence-spil kan du i Unstoppable Gorg flytte dine tårne ved at rotere kredsløbene, som omkredser planeter, måner og rumstationer.
Unstoppable Gorg er en grundig udviklet hyldest til gamle sci-fi-film fra 1950'erne. Flyvende tallerkener, gummiagtige rumvæsener, skrøbelige effekter - her er det hele. Spillets filmsekvenser er filmet med modeller, miniaturer og rigtige skuespillere, og efterfølgende klippet sammen med ægte arkivoptagelser, for at skabe en overjordisk klassisk sci-fi-oplevelse.
Produktet indeholder
Giv dig i kast med Unstoppable Gorg i mere end 40 udfordrende baner, som revolutionerer tower defence-genren.

Satelliter i kredsløb afløser tårnene og gradnettet fra andre tower defence-spil.

Flyt dine satellitter rundt i deres kredsløb for at skabe det bedste forsvar mod hver bølge af fjender.

Oplev en nervepirrende fortælling inspireret af de klassiske sci-fi-film fra 1950'erne.

Lås op for Steam-præstationer og gør dig fortjent til en plads på leaderboardet.

Fantastisk 3D-grafik og effekter for ekstra gennemslagskraft.
Systemkrav til PC
OS: Windows® XP SP3 / Windows® Vista / Windows® 7

Processor: Intel® Pentium® 4 (2Ghz) or AMD® Athlon 64 (1.6GHz) processor or better

Memory: 1GB RAM

Hard Disk Space: 2GB free

Video Card: NVIDIA 6600 or ATI X700, 256MB GPU memory or better

DirectX®: DirectX® 9 or later

Sound: DirectX compatible sound card

Systemkrav til Mac
OS: OS X version Leopard 10.5.8, Snow Leopard 10.6.3, or later.

Processor: 2.0 GHz Intel Core 2 Duo

Memory: 1GB RAM

Hard Disk Space: 2GB free

Video Card: NVIDIA Geforce 9400M

© 2011 Futuremark® Corporation. Futuremark® Games Studio and Unstoppable Gorg™ trademarks and logos, character names and distinctive likenesses, are the exclusive property of Futuremark Corporation.
Helpful customer reviews