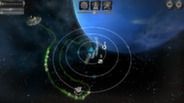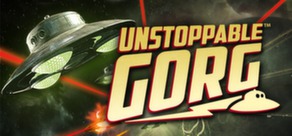 Defend the solar system from fearsome aliens by sending satellites into orbit in revolutionary tower defense action!
Data de lançamento: 19 Jan 2012
Assistir a todos os 2 trailers
Análises
"There's lots to like about Unstoppable Gorg, and not just the neat presentation and excellent production: the actual tower-defence model is clever too." - Rock, Paper, Shotgun

"...an entertaining tribute to the alien-invasion movies of days gone by and an enjoyable tower defense game that requires you to think on your feet" Gamespot

"...a joy to behold for any sci-fi fan that knows there is a version of The Day The Earth Stood Still that doesn't star Keanu Reeves." Destructoid
Sobre o jogo
Esteja pronto para experienciar uma revolução no gênero de defesa de torres que fará você girar. Unstoppable Gorg te desafia a defender o sistema solar de terríveis alienígenas enviando satélites para a órbita. Ao contrário de outros jogos de defesa de torres, em Unstoppable Gorg você pode mover suas torres rotacionando as órbitas que cercam planetas, luas e estações espaciais.
Unstoppable Gorg é uma homenagem amorosamente trabalhada a filmes clássicos de ficção científica dos anos 50. Discos voadores, alienígenas que parecem de borracha, efeitos improvisados, há de tudo. As sequências de enredo do jogo foram filmadas utilizando-se de modelos, miniaturas e atores reais que foram editados junto com imagens de arquivos genuínos para criar uma experiência de ficção científica clássica que é fora deste mundo.
Principais características:
Enfrente os Gorg em mais de 40 fases de ação de defesa de torres revolucionária.

Satélites em órbita substituem as torres e o layout de grade utilizado em outros jogos de defesa de torres.

Mova seus satélites em torno de suas órbitas para criar a melhor defesa em cada onda.

Experiencie um enredo emocionante inspirado nos filmes clássicos de ficção científica dos anos 50.

Alcance as conquistas do Steam e ganhe seu lugar nas tabelas de classificações.

Gráficos 3D e efeitos gloriosos para um impacto maior.
Requisitos do sistema – PC
OS: Windows® XP SP3 / Windows® Vista / Windows® 7

Processor: Intel® Pentium® 4 (2Ghz) or AMD® Athlon 64 (1.6GHz) processor or better

Memory: 1GB RAM

Hard Disk Space: 2GB free

Video Card: NVIDIA 6600 or ATI X700, 256MB GPU memory or better

DirectX®: DirectX® 9 or later

Sound: DirectX compatible sound card

Requisitos do sistema – Mac
OS: OS X version Leopard 10.5.8, Snow Leopard 10.6.3, or later.

Processor: 2.0 GHz Intel Core 2 Duo

Memory: 1GB RAM

Hard Disk Space: 2GB free

Video Card: NVIDIA Geforce 9400M

© 2011 Futuremark® Corporation. Futuremark® Games Studio and Unstoppable Gorg™ trademarks and logos, character names and distinctive likenesses, are the exclusive property of Futuremark Corporation.
Análises úteis de usuários