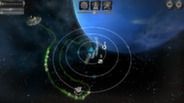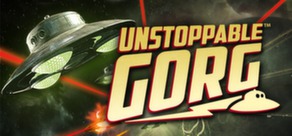 Verdedig het zonnestelsel van vreselijke aliens door satellieten de ruimte in te sturen in revolutionaire towerdefense-actie!
Releasedatum: 19 jan 2012
Alle 2 trailers bekijken
Recensies
"There's lots to like about Unstoppable Gorg, and not just the neat presentation and excellent production: the actual tower-defence model is clever too." - Rock, Paper, Shotgun

"...an entertaining tribute to the alien-invasion movies of days gone by and an enjoyable tower defense game that requires you to think on your feet" Gamespot

"...a joy to behold for any sci-fi fan that knows there is a version of The Day The Earth Stood Still that doesn't star Keanu Reeves." Destructoid
Info over het spel
Maak je klaar om een towerdefense-revolutie mee te maken die je draaiende zal laten. Unstoppable Gorg daagt je uit om het zonnestelsel van angstaanjagende aliens te verdedigen. In Unstoppable Gorg beweeg je je torens niet over blokjes, zoals in andere towerdefense-games, maar door de banen van de planeten, manen en ruimtestations te draaien.
Unstoppable Gorg is een liefdevol eerbetoon aan de klassieke sciencefiction-films uit de jaren '50. Vliegende schotels, rubberen aliens, louche effecten, het zit er allemaal in. De verhaalscènes zijn gefilmd met modellen, miniatuur figuren en acteurs en daarna samengevoegd met authentieke archiefbeelden om een klassieke sciencefiction-ervaring te creëren die niet van deze wereld is.
Belangrijkste kenmerken:
Neem het op tegen de Gorg in meer dan 40 uitdagende levels van revolutionaire towerdefense-actie.

Satellieten op een baan vervangen de toren en blokjes-layout die in andere towerdefense-games wordt gebruikt.

Beweeg je satellieten rond hun banen om de beste verdediging te maken voor elke golf.

Ervaar een spannend verhaal geïnspireerd door de klassieke sciencefiction-films van de jaren '50.

Ontgrendel Steam-prestaties en verdien je plek op de klassementen.

Glorieuze 3D-graphics en effecten voor extra indruk.
Systeemeisen (PC)
OS: Windows® XP SP3 / Windows® Vista / Windows® 7

Processor: Intel® Pentium® 4 (2Ghz) or AMD® Athlon 64 (1.6GHz) processor or better

Memory: 1GB RAM

Hard Disk Space: 2GB free

Video Card: NVIDIA 6600 or ATI X700, 256MB GPU memory or better

DirectX®: DirectX® 9 or later

Sound: DirectX compatible sound card

Systeemeisen (Mac)
OS: OS X version Leopard 10.5.8, Snow Leopard 10.6.3, or later.

Processor: 2.0 GHz Intel Core 2 Duo

Memory: 1GB RAM

Hard Disk Space: 2GB free

Video Card: NVIDIA Geforce 9400M

© 2011 Futuremark® Corporation. Futuremark® Games Studio and Unstoppable Gorg™ trademarks and logos, character names and distinctive likenesses, are the exclusive property of Futuremark Corporation.
Nuttige klantrecensies