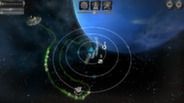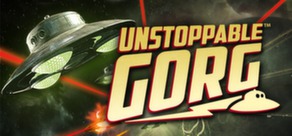 Defend the solar system from fearsome aliens by sending satellites into orbit in revolutionary tower defense action!
Data di rilascio: 19 Gen 2012
Guarda tutti e 2 i trailer
Recensioni
"There's lots to like about Unstoppable Gorg, and not just the neat presentation and excellent production: the actual tower-defence model is clever too." - Rock, Paper, Shotgun

"...an entertaining tribute to the alien-invasion movies of days gone by and an enjoyable tower defense game that requires you to think on your feet" Gamespot

"...a joy to behold for any sci-fi fan that knows there is a version of The Day The Earth Stood Still that doesn't star Keanu Reeves." Destructoid
Informazioni sul gioco
Preparati per una rivoluzione nei tower defense che ti farà girare la testa. Unstoppable Gorg ti sfida a difendere il sistema solare da alieni terrificanti lanciando satelliti in orbita. A differenza degli altri tower defense, in Unstoppable Gorg hai la possibilità di spostare le tue difese ruotando le orbite che circondano i pianeti, le lune e le stazioni spaziali.
Unstoppable Gorg è un omaggio ai vecchi film di fantascienza degli anni '50. Dischi volanti, alieni di gomma, effetti speciali da quattro soldi, c'è tutto. I video del gioco sono stati girati su pellicola usando modellini, miniature e attori in carne e ossa, che sono stati poi montati con autentici filmati d'archivio per creare un'esperienza sci-fi di prima categoria.
Caratteristiche Principali:
Affronta i Gorg in più di 40 livelli entusiasmanti in questo rivoluzionario tower defense.

I satelliti in orbita sostituiscono le torri e gli schemi a griglia presenti negli altri tower defense.

Sposta i tuoi satelliti attorno alle loro orbite per adattare le tue difese ad ogni ondata.

Diventa protagonista di un'avvincente storia ispirata ai classici film di fantascienza degli anni '50.

Sblocca gli achievements di Steam e guadagnati il tuo posto nelle classifiche.

Splendida grafica 3D arricchita da effetti speciali.
Requisiti di sistema (PC)
OS: Windows® XP SP3 / Windows® Vista / Windows® 7

Processor: Intel® Pentium® 4 (2Ghz) or AMD® Athlon 64 (1.6GHz) processor or better

Memory: 1GB RAM

Hard Disk Space: 2GB free

Video Card: NVIDIA 6600 or ATI X700, 256MB GPU memory or better

DirectX®: DirectX® 9 or later

Sound: DirectX compatible sound card

Requisiti di sistema (MAC)
OS: OS X version Leopard 10.5.8, Snow Leopard 10.6.3, or later.

Processor: 2.0 GHz Intel Core 2 Duo

Memory: 1GB RAM

Hard Disk Space: 2GB free

Video Card: NVIDIA Geforce 9400M

© 2011 Futuremark® Corporation. Futuremark® Games Studio and Unstoppable Gorg™ trademarks and logos, character names and distinctive likenesses, are the exclusive property of Futuremark Corporation.
Recensioni utili dai clienti