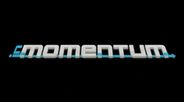 A minimalistic sci-fi platform racing game that challenges the players to think in both horizontal and vertical perspectives.
Data lansării: 31 oct., 2011
Vizionează video HD
Despre joc
InMomentum este un joc sci-fi minimalistic de curse de platformă , care îi pune pe jucători la o gândire din perspectivă atât orizontală cât şi verticală, în timp ce vă întreceţi între voi sau împotriva timpului într-un mediu asemănator de puzzle-uri.
InMomentum dă jucătorilor posibilitatea de a explora o viziune a unei lumi unici , având minimalizat detaliul obiectului şi o focalizare specială asupra stimulaţiei imaginii, prin folosinţa culorilor şi formelor. Stilul jocului formează o legătură puternică între câmpul vizual şi jucător, astfel oferind o experienţă foarte unică.
Caracterestici cheie:
Moduri de joc: Free run & Time trial pentru Single player
Multiplayer Powerup Race & Race mode – Termină-l cu prietenii tăi!
12 nivele ce pot fi rezolvate in foarte multe moduri
4 moduri de dificultate pentru fiecare hartă şi mod de joc
Descoperă şi foloseşte editorul de nivele şi power-ups pentru a primi mai mult avânt!
Realizări pentru a te lăuda prietenilor tăi
Lista cu scoruri online – Fii primul din lume!
Unreal® Engine 3 Powered Game
Cerinţe de sistem
OS: Windows XP, Vista, 7
Processor: Intel or AMD Single-Core Processor (2,5 GHz)
Memory: 2 GB
Hard Disk Space: 1 GB
Video Card: ATI X1900 or nVidia 8800 GTX with 512 MB RAM
DirectX®: 9.0c
Sound: Direct X compatible
© 2011 Digital Arrow. All rights reserved. Licensed exclusively to White Rabbit Interactive OG, Austria. Epic, Epic Games, Unreal, Unreal Development Kit, UDK, Unreal Engine and UE3 are trademarks or registered trademarks of Epic Games, Inc. in the United States of America and elsewhere. All other trademarks are the property of their respective owners
Recenzii utile ale clienților