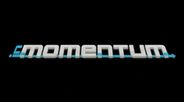 A minimalistic sci-fi platform racing game that challenges the players to think in both horizontal and vertical perspectives.
Çıkış Tarihi: 31 Ekim 2011
HD Videoyu İzle
Oyun Açıklaması
InMomentum, oyuncuları birbirlerine veya zamana karşı bilmece vari bir çevrede yarıştırırken, hem yatay hem de dikey perspektiften düşündüren minimalistik bilim-kurgu platformlu bir yarış oyunudur.
InMomentum, oyunculara görsel açıdan minimize edilmiş obje detayları ve renk ve şekil kullanımı ile görsel dürtüye yoğunlaşmış benzersiz bir dünyayı keşfetme olanağı sunar. Oyunun tarzı, görseller ve oyuncu arasında kuvvetli bir bağ işler, böylece oldukça özgün bir deneyim sunar.
ANA ÖZELLİKLER:
Oyun Modları: Serbest dolaşım & Tek oyunculu mod için zamana karşı yarışma
Çok oyunculu Güç Yarışı & Yarış modu – Arkadaşlarınız ile yarışın!!
Bir çok farklı yol ile biterebileceğiniz 12 bölüm
Her harita ve oyun modu için 4 farklı zorluk seviyesi
Daha fazla momentum için bölüm değiştiricileri ve güçleri bulup kullanın!
Arkadaşlarınıza hava atacağınız başarımlar
Çevrimiçi yüksek skor listesi - Dünya çapındaki sıralamalarda birinci olun!
Unreal® Engine 3 teknolojisi
Sistem Gereksinimleri
OS: Windows XP, Vista, 7
Processor: Intel or AMD Single-Core Processor (2,5 GHz)
Memory: 2 GB
Hard Disk Space: 1 GB
Video Card: ATI X1900 or nVidia 8800 GTX with 512 MB RAM
DirectX®: 9.0c
Sound: Direct X compatible
© 2011 Digital Arrow. All rights reserved. Licensed exclusively to White Rabbit Interactive OG, Austria. Epic, Epic Games, Unreal, Unreal Development Kit, UDK, Unreal Engine and UE3 are trademarks or registered trademarks of Epic Games, Inc. in the United States of America and elsewhere. All other trademarks are the property of their respective owners
Yararlı müşteri incelemeleri