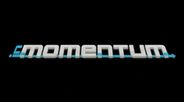 A minimalistic sci-fi platform racing game that challenges the players to think in both horizontal and vertical perspectives.
Data de lançamento: 31 Out 2011
Ver vídeo HD
Acerca do Jogo
InMomentum é um jogo de corridas e plataformas "sci-fi" que desafia os jogadores a pensar tanto horizontalmente como verticalmente no decorrer das corridas contra outros jogadores, ou a contra-relógio num ambiente parecido a jogos de puzzle.
InMomentum dá aos jogadores a possibilidade de explorar um mundo visualmente único graças ao detalhe minucioso dos objectos e uma atenção especial na estimulação visual através do uso de cores e formas. O estilo do jogo constrói uma ligação forte entre os visuais e o jogador, fornecendo assim uma experiência única.
Características:
Modos de jogo: Corrida livre e Contra-relógio para um jogador
Corrida de Power-ups Multiplayer e Modo corrida – Corre contra os teus amigos!
12 Níveis com várias formas de resolução
4 Modos de dificuldade para cada mapa e modo de jogo
Descobre e usa modificadores de nível e power-ups para ganhar velocidade!
Proezas para poderes gabar-te com os teus amigos
Tabelas de pontuação online - Sê o primeiro na classificação mundial
Funciona com Unreal® Engine 3
Requisitos do Sistema
OS: Windows XP, Vista, 7
Processor: Intel or AMD Single-Core Processor (2,5 GHz)
Memory: 2 GB
Hard Disk Space: 1 GB
Video Card: ATI X1900 or nVidia 8800 GTX with 512 MB RAM
DirectX®: 9.0c
Sound: Direct X compatible
© 2011 Digital Arrow. All rights reserved. Licensed exclusively to White Rabbit Interactive OG, Austria. Epic, Epic Games, Unreal, Unreal Development Kit, UDK, Unreal Engine and UE3 are trademarks or registered trademarks of Epic Games, Inc. in the United States of America and elsewhere. All other trademarks are the property of their respective owners
Análises úteis de clientes