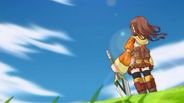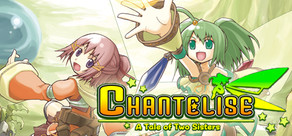 Ett nyckfullt Action-RPG som presenteras av skaparna av Recettear ~ An Item Shop's Tale. Köp innan 5 Augusti och spara!
Utgivningsdatum: 29 Jul 2011
Se HD-film
Köp Chantelise - A Tale of Two Sisters
Paket som innehåller detta spel
Köp Carpe Fulgur Collection
Innehåller 3 saker: Recettear: An Item Shop's Tale, Chantelise - A Tale of Two Sisters, Fortune Summoners
Om spelet
För fem år sedan förvandlades Chante till en älva av en häxas förbannelse under den röda månen. Nu söker hon och hennes syster Elise efter ett sätt att förvandla henne tillbaka till en människa, och under deras resor stöter de på en speciell stad som är hem till ett antal närliggande ruiner, och en egendomlig butiksinnehavare som heter Aira, och en märklig, livlig spåkvinna som kallar sig själv för Elma. Kan detta ställe vara nyckeln till att Chante kan återgå till det normala? Eller kommer det leda till fler svar än vad våra två systrar någonsin ville veta...?
Huvudfunktioner
Ett action-RPG i klassisk stil för PC!
En skatt att hitta i vartenda område!
Uppfinningsrika boss-strider som utmanar spelaren!
Fullt handkontrollstöd, inkluderat stöd för Xinput-trigger och kamerakontroll med höger spak!
Fem kärn-dungeons, plus två bonus-dungeons! Timmar och timmar av spel!
Fiske! Med samlingsbar fisk!
Systemkrav
Operativsystem: Windows XP/Vista/7
Processor: Pentium 4 1.7ghz eller Athlon XP 1700+ (eller motsvarande processor)
Minne: 256MB of system RAM (512 rekommenderat för Windows Vista och 7)
Grafik: DirectX 8.1-kompatibelt grafikkort (vilken typ som helst) som har minst 64 MB i video-RAM; Nvidia och ATI testade (Intel Intregrated Graphics under IntelHD-serien rekommenderas ej)
DirectX®: 8.1 eller högre
Hårddisk: 450MB
Ljud: DirectX 8.1-kompatibelt ljudkort
Hjälpsamma kundrecensioner