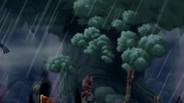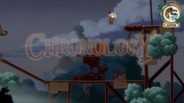 A platform-adventure game about time travelling, puzzle solving and a friendship between an Old Inventor and a Snail.
Ημερομηνία κυκλοφορίας: 12 Μαϊ, 2014
Παρακολουθήστε όλα τα 2 trailer
6 Ιουνίου
Dear fellow friends,

It's been a month since we've launched our beloved game and since that moment we've been carefully reviewing all your feedback and suggestions and we tried to come up with list of changes in our fist update that we think it will make you happy :) . So, we:



Enhanced the visuals by adding support for 1080p (the option is available in the setting menu)


Fixed "Rose became invisible" issue


Fixed some issues that potentially can make punk kid puzzle unsolvable


Fixed cannon puzzle various issues


Fixed the issue where you can potentially remain stuck you during the elevator puzzle


Added Steam Trading cards

Enjoy and please let us know in the forums if you have any issues!
6 σχόλια
Περισσότερα
13 Μαΐου
We are so happy to announce that the game we've been worked on for more than two years is now live. We're all very stoked about this and very proud of what we've achieved.

A big thank you goes out to everyone who has helped us along the way, made reviews and Let's Play videos, voted on Greenlight, tested the early builds, gave us encouraging words and of course to all of you who have already bought the game.
This is all greatly appreciated - you rock!

Hope you will all enjoy our game...


2 σχόλια
Περισσότερα
Κριτικές
"Chronology is a beautiful and entertaining puzzle platformer."
93/100 – Shoost

"The final product is a thoroughly charming experience that should be a staple of everyone's Steam library."
90/100 – GamesXtreme

"Braid and LIMBO are two outstanding indie games that have demonstrated fantastic art styles combined with new and complex gameplay in the puzzle genre. But what happens when you put those two games together? You get Chronology."
80/100 – Bago Games

Σχετικά με το παιχνίδι
Chronology is a mind-bending mix of puzzle, adventure and platform game where you defy time by manipulating the past and the future, in order to fix the present. Play as the Old Inventor and his sidekick The Snail, and take advantage of their special abilities - travel back and forth in time, stop time, manipulate objects and solve puzzles.
Key Features

• Time changes everything - Solve puzzle by travelling back and forth in - or freezing - time
• Characters with heart and soul - Switch between two lovable characters with different abilities and combine their strengths
• A mind-bending story line. As the story unfolds, learn how the main character has already played a central role in shaping the future of his world
• A magical, colorful, vibrant and living universe that mixes elements from different times and cultures
• Amazingly animated characters, machines and creatures, inspired by Hayao Miyazaki(Howls Moving Castle, My Neighbor Totoro)
Απαιτήσεις συστήματος
Minimum:


OS: Windows 7 or 8

Processor: 1.8 GHz

Memory: 2 GB RAM

Graphics: 4/5th Generation Intel HD Graphics (4000/5000) or AMD HD Graphics 7th series

DirectX: Version 9.0c

Hard Drive: 900 MB available space

Sound Card: OpenAL compatible

Additional Notes: Controller Support: Microsoft Xbox 360 Controller for Windows
Recommended:


OS: Windows 7 or 8

Processor: 2 GHz or faster

Memory: 4 GB RAM

Graphics: Dedicated GPU (NVidia or ATI) with at least 1 GB of VRAM

DirectX: Version 9.0c

Hard Drive: 900 MB available space

Sound Card: OpenAL compatible

Additional Notes: Controller Support: Microsoft Xbox 360 Controller for Windows
Χρήσιμες κριτικές χρηστών
Τίτλος:
Chronology
Είδος:
Adventure
,
Indie
Δημιουργός:
osao games
Εκδότης:
osao games
Ημερομηνία κυκλοφορίας:
12 Μαϊ, 2014
Γλώσσες:
| | Διεπαφή | Πλήρης ήχος | Υπότιτλοι |
| --- | --- | --- | --- |
| Αγγλικά | | | |
| Γαλλικά | | | |
| Ιταλικά | | | |
| Γερμανικά | | | |
| Ισπανικά | | | |
| Πορτογαλικά | | | |
| Ρωσικά | | | |
Εμφάνιση όλων 7 υποστηριζόμενων γλωσσών
Βραβεία
Nordic Game 2014 Indie Sensation Award Nominee