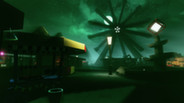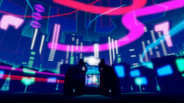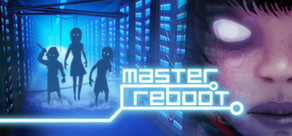 Imagine a world where death is no longer final, where precious memories are saved to enjoy forever, where your soul is immortal, welcome to the Soul Cloud. Upload your soul to our dedicated servers and relax knowing that a part of you will live on for eternity.
Data di rilascio: 29 Ott 2013
Guarda tutti e 2 i trailer
Pacchetti che includono questo gioco
Acquista Master Reboot Bundle
Include 2 oggetti: Master Reboot, Master Reboot Art Book and Soundtrack
Contenuti scaricabili per questo gioco
3 Marzo 2014
Master Reboot makes the leap to console! To celebrate Master Reboot PS3 launch on 4th March we've discounted the PC & Mac version 50%, this includes the Art & Soundtrack DLC and Bundle.

Thanks for your continued support!

Wales Interactive Team
2 commenti
Ulteriori informazioni
27 Gennaio 2014
Master Reboot is now available at 50% off until the 3rd February. This also includes the Art Book & Soundtrack and Combined Game Bundle!
4 commenti
Ulteriori informazioni
Recensioni
"If you want to experience a game that is quite unlike anything else, do yourself a favor and check out Master Reboot."
8/10 – Gamer Ramble

"When fun and challenging puzzles meets a gripping story that will scare you, you get a game that you won't forget for a long time."
4/5 – Two Dash Stash

"Ingenious Design. Fantastic use of horror elements. Suspenseful soundtrack. Master Reboot is definitely a great game to get."
86% – The Gamer Studio

Informazioni sul gioco
Imagine a world where death is no longer final, where precious memories are saved to enjoy forever, where your soul is immortal, welcome to the Soul Cloud. Upload your soul to our dedicated servers and relax knowing that a part of you will live on for eternity. That favorite holiday, happy moments from your childhood, meeting that special someone for the first time. All these memories saved for your digital soul for your family to revisit again and again. The Soul Cloud - saving your past to secure your future.

Master Reboot is a haunting first person sci-fi adventure game set inside the Soul Cloud. It's an exploration game with action and puzzle elements set across 34 unique environments. In the not-too-distant future exists the Soul Cloud, a giant server that holds the data of your soul and your memories when you die. The Soul Cloud is filled with floating islands, each island looks like a town, village or city filled with rooms, skyscrapers and houses that hold people's memories. To house your Soul, a family member (or you before you die) must purchase an island on the Soul Cloud where the server will generate rooms, houses or skyscrapers that hold each and every memory from the deceased's past.

The game features a distinctive visual style, intriguing story-line, psychological adventure-game action and a dynamic atmospheric soundtrack. Get prepared for upload......Where am I?.....Who am I?......It's time to piece your life......and death back together.

FEATURES
• Gorgeous visual style
• Intriguing story-line
• 34 explorable environments
• Dynamic atmospheric soundtrack
• Supports the Welsh Language
Requisiti di sistema (PC)
Minimum:


OS: Windows XP, Vista, 7

Processor: Intel Core2 Duo, AMD Athlon64 x2, or better

Memory: 2 GB RAM

Graphics: Shader Model 3 Compatible

DirectX: Version 9.0c

Hard Drive: 2 GB available space

Sound Card: DirectX compatible sound card
Recommended:


OS: Windows 7 64 Bit

Processor: Intel Core i5/i7, AMD equivalent or better

Memory: 8 GB RAM

Graphics: Nvidia GeForce GTX 280, ATI Radeon 4870 or better

DirectX: Version 11

Hard Drive: 2 GB available space

Sound Card: DirectX compatible sound card
Requisiti di sistema (MAC)
Minimum:


OS: OS X Version 10.6.3 or later

Processor: 1.6GHz (Dual Core) Intel CPU

Memory: 2 GB RAM

Graphics: At least Intel HD 4000 or Open GL 3.3 / Shader Model 3 Capable Graphics Card

Hard Drive: 1400 MB available space
Recommended:


OS: OS X Version 10.6.3 or later

Processor: 2.2GHz (Quad Core) Intel CPU

Memory: 4 GB RAM

Graphics: AMD Radeon HD 6750M 512MB

Hard Drive: 1400 MB available space
Recensioni utili dai clienti