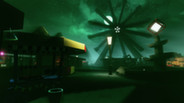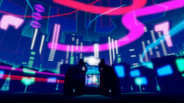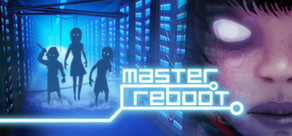 Imagine a world where death is no longer final, where precious memories are saved to enjoy forever, where your soul is immortal, welcome to the Soul Cloud. Upload your soul to our dedicated servers and relax knowing that a part of you will live on for eternity.
Udgivelsesdato: 29 Okt 2013
Vis alle 2 trailere
Pakker, der indeholder dette spil
Køb Master Reboot Bundle
Indeholder 2 emner: Master Reboot, Master Reboot Art Book and Soundtrack
Indhold, der kan downloades til dette spil
4 Juni 2014
Wales Interactive, creators of Master Reboot, are proud to announce our latest title... Infinity Runner!

Infinity Runner Steam Page http://store.steampowered.com/app/279920/
Infinity Runner Steam Group: http://steamcommunity.com/games/279920/

The Infinity is the largest spaceship ever built by man-kind; flung into the void of space to secure humanity a new home amongst the stars. However, instead of discovering paradise, the inhabitants of The Infinity unlocked the door to a long forgotten nightmare.

Deep inside this leviathan something terrible hunts, out of myth and legend the last werewolf stalks the ship. Infinity Runner centres on a prisoner desperately trying to escape the decaying ship and the clutches of the terror within. It's a sci-fi action running game for PC, Mac, and Linux that features 14 stunning levels, Oculus Rift support and multi-player.

1 kommentarer
Læs mere
19 Maj 2014
Download the stunning Master Reboot Art Book and Soundtrack for just £1.99!

The 54 page art book features unseen behind the scenes concept work used in the creation of the game and is a real insight into the developers minds. The sound track includes 24 tracks that feature throughout the game including the games memorable end song "Travelling Through Time".

Sale ends Monday 26 May at 6pm (BST)
0 kommentarer
Læs mere
Anmeldelser
"If you want to experience a game that is quite unlike anything else, do yourself a favor and check out Master Reboot."
8/10 – Gamer Ramble

"When fun and challenging puzzles meets a gripping story that will scare you, you get a game that you won't forget for a long time."
4/5 – Two Dash Stash

"Ingenious Design. Fantastic use of horror elements. Suspenseful soundtrack. Master Reboot is definitely a great game to get."
86% – The Gamer Studio

Om spillet
Imagine a world where death is no longer final, where precious memories are saved to enjoy forever, where your soul is immortal, welcome to the Soul Cloud. Upload your soul to our dedicated servers and relax knowing that a part of you will live on for eternity. That favorite holiday, happy moments from your childhood, meeting that special someone for the first time. All these memories saved for your digital soul for your family to revisit again and again. The Soul Cloud - saving your past to secure your future.

Master Reboot is a haunting first person sci-fi adventure game set inside the Soul Cloud. It's an exploration game with action and puzzle elements set across 34 unique environments. In the not-too-distant future exists the Soul Cloud, a giant server that holds the data of your soul and your memories when you die. The Soul Cloud is filled with floating islands, each island looks like a town, village or city filled with rooms, skyscrapers and houses that hold people's memories. To house your Soul, a family member (or you before you die) must purchase an island on the Soul Cloud where the server will generate rooms, houses or skyscrapers that hold each and every memory from the deceased's past.

The game features a distinctive visual style, intriguing story-line, psychological adventure-game action and a dynamic atmospheric soundtrack. Get prepared for upload......Where am I?.....Who am I?......It's time to piece your life......and death back together.

FEATURES
• Gorgeous visual style
• Intriguing story-line
• 34 explorable environments
• Dynamic atmospheric soundtrack
• Supports the Welsh Language
Systemkrav til PC
Minimum:


OS: Windows XP, Vista, 7

Processor: Intel Core2 Duo, AMD Athlon64 x2, or better

Memory: 2 GB RAM

Graphics: Shader Model 3 Compatible

DirectX: Version 9.0c

Hard Drive: 2 GB available space

Sound Card: DirectX compatible sound card
Recommended:


OS: Windows 7 64 Bit

Processor: Intel Core i5/i7, AMD equivalent or better

Memory: 8 GB RAM

Graphics: Nvidia GeForce GTX 280, ATI Radeon 4870 or better

DirectX: Version 11

Hard Drive: 2 GB available space

Sound Card: DirectX compatible sound card
Systemkrav til Mac
Minimum:


OS: OS X Version 10.6.3 or later

Processor: 1.6GHz (Dual Core) Intel CPU

Memory: 2 GB RAM

Graphics: At least Intel HD 4000 or Open GL 3.3 / Shader Model 3 Capable Graphics Card

Hard Drive: 1400 MB available space
Recommended:


OS: OS X Version 10.6.3 or later

Processor: 2.2GHz (Quad Core) Intel CPU

Memory: 4 GB RAM

Graphics: AMD Radeon HD 6750M 512MB

Hard Drive: 1400 MB available space
Helpful customer reviews