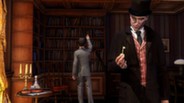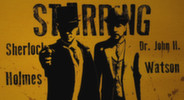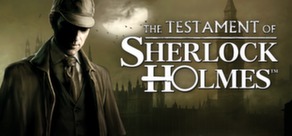 Nei panni del miglior detective di sempre dovrai scovare indizi, interrogare i sospetti e svelare un mistero in una storia piena di colpi di scena!
Data di rilascio: 25 Set 2012
Guarda tutti e 2 i trailer
14 Maggio 2014
Crimes & Punishments, the new investigation game developed by Frogwares studio, is now set for release on consoles and PC on early September 2014!

On this occasion, discover 3 new screenshots of the game, featuring Sherlock Holmes and Doctor Watson investigating some of the crime scenes from the 6 exceptional cases the game asks you to solve. You will have to exploit the incredible gifts and talents of Sherlock, such as his ability to guess the details of an individual's life simply by observing them, or to imagine and reconstruct a past event by studying the key features of a crime scene, in order to find out the truth. But what will you do of your suspects? Will you listen to your moral sense, or will you impartially enforce justice?

Crimes & Punishments will be released on PC early September 2014.

See the Images

Crimes and Punishments Steam Page
5 commenti
Ulteriori informazioni
26 Febbraio 2014
'One of the legendary sleuth's greatest investigation' as described by IGN, The Testament of Sherlock Holmes has added Japanese subtitles on Steam. To enable the subtitles, go the game properties in Steam client (right click on the game), choose Language tab and select Japanese from the drop down menu.

Happy gaming!
20 commenti
Ulteriori informazioni
Recensioni
"One of the legendary sleuth's greatest investigation"
8 out of 10 – GameSpot

"A Testament to the genre"
4.5 out of 5 – Gamezebo

"It is every bit as gripping as you would expect from a tale about the great detective"
8 out of 10 – Hooked Gamers

Informazioni sul gioco
TU SEI SHERLOCK HOLMES E QUESTA È LA TUA INDAGINE!
Impersona il più grande di tutti gli investigatori in Il testamento di Sherlock Holmes, un grande gioco d'indagine ambientato in una Londra del 1898 fedelmente riprodotta. Sospettato in un caso di furto, frode e fraudolenza, Sherlock Holmes affronterà una vera e propria discesa negli inferi, in quello che diventerà senza dubbio uno dei suoi casi più emozionanti. Ritroverai tutti gli elementi di una grande indagine: dovrai esaminare le scene del crimine, trovare indizi, seguire piste, interrogare i sospettati e svelare il mistero celato dietro una grande avventura, con una trama mozzafiato, ricca di colpi di scena!
Caratteristiche principali:
Conduci l'indagine più oscura di Holmes: esamina scene del crimine, trova indizi, interroga i sospettati

Scopri il lato oscuro di Sherlock Holmes in una storia mozzafiato, ricca di colpi di scena

Scopri nuovi indizi e nuove piste esplorando dettagliate località londinesi
Requisiti di sistema
Minimi:


Sistema Operativo:WINDOWS XP SP3/WINDOWS VISTA SP2/WINDOWS 7

Processore:AMD/INTEL DUAL-CORE 2 GHZ

Memoria:2048 MB RAM

Grafica:ATI RADEON HD 2600 XT/NVIDIA GEFORCE 8600 GT DA 256 MB O SUPERIORE 100% COMPATIBILE CON DIRECTX 9 E SHADER 3.0

DirectX®:9.0c

Hard Disk:14 GB di spazio su disco

Audio:COMPATIBILE CON DIRECTX 9
©2012 Frogwares. Developed by Frogwares. Published by Focus Home Interactive under license and authorization from Frogwares. Copyright 2000-2012 "Sherlock Holmes" and Frogwares and their respective logos are trademarks of Frogwares. Focus, Focus Home Interactive and its logos are trademarks or registered trademarks of Focus Home Interactive. All rights reserved.
Recensioni utili dai clienti