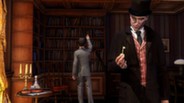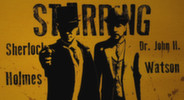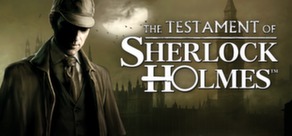 As the greatest detective of all time you must find clues, interrogate suspects & unveil a mystery in a story full of twists!
Data wydania: 25 Wrz 2012
Obejrzyj wszystkie zapowiedzi (2)
14 Maj 2014
Crimes & Punishments, the new investigation game developed by Frogwares studio, is now set for release on consoles and PC on early September 2014!

On this occasion, discover 3 new screenshots of the game, featuring Sherlock Holmes and Doctor Watson investigating some of the crime scenes from the 6 exceptional cases the game asks you to solve. You will have to exploit the incredible gifts and talents of Sherlock, such as his ability to guess the details of an individual's life simply by observing them, or to imagine and reconstruct a past event by studying the key features of a crime scene, in order to find out the truth. But what will you do of your suspects? Will you listen to your moral sense, or will you impartially enforce justice?

Crimes & Punishments will be released on PC early September 2014.

See the Images

Crimes and Punishments Steam Page
Komentarzy: 5
Więcej
Recenzje
"One of the legendary sleuth's greatest investigation"
8 out of 10 – GameSpot

"A Testament to the genre"
4.5 out of 5 – Gamezebo

"It is every bit as gripping as you would expect from a tale about the great detective"
8 out of 10 – Hooked Gamers

Informacje o grze
JESTEŚ SHERLOCKIEM HOLMESEM, A TO JEST TWOJE ŚLEDZTWO
Gra śledcza Testament Sherlocka Holmesa pozwala ci się wcielić w najwspanialszego z detektywów w wiernie odtworzonym Londynie roku 1898. Sherlock Holmes jest podejrzanym w sprawie obejmującej kradzież, oszustwo i zdradę - czeka go prawdziwy zjazd do piekła, ale i niewątpliwie najbardziej pasjonująca sprawa w jego karierze. Znajdziesz tu wszystkie elementy wielkiej gry detektywistycznej - badanie miejsc zbrodni, szukanie poszlak, podążanie po śladach, przesłuchiwanie świadków i odkrywanie tajemnicy kryjącej się za całą intrygą oraz pełną zapierających dech w piersiach zwrotów akcji fabułą!
Key Features:
Poprowadź najmroczniejsze ze śledztw Holmesa: badaj miejsca zbrodni, znajduj wskazówki i przesłuchuj podejrzanych

Odkryj mroczną stronę natury Sherlocka Holmesa w zapierającej dech w piersiach fabule pełnej nagłych zwrotów akcji

Odkrywaj nowe tropy i wskazówki podczas badania licznych niezwykle szczegółowych lokacji w całym Londynie
Wymagania systemowe
Minimum:


OS:WINDOWS XP SP3/WINDOWS VISTA SP2/WINDOWS 7

Processor:AMD/INTEL DUAL-CORE 2 GHZ

Memory:2048 MB RAM

Graphics:256 MB 100% DIRECTX 9 AND SHADERS 3.0 COMPATIBLE ATI RADEON HD 2600 XT/NVIDIA GEFORCE 8600 GT OR HIGHER

DirectX®:9.0c

Hard Drive:14 GB HD space

Sound:DIRECTX 9 COMPATIBLE
©2012 Frogwares. Developed by Frogwares. Published by Focus Home Interactive under license and authorization from Frogwares. Copyright 2000-2012 "Sherlock Holmes" and Frogwares and their respective logos are trademarks of Frogwares. Focus, Focus Home Interactive and its logos are trademarks or registered trademarks of Focus Home Interactive. All rights reserved.
Pomocne recenzje klientów