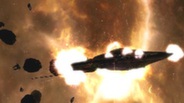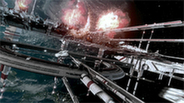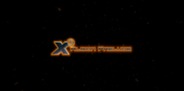 Requer o jogo base X3: Terran Conflict no Steam para ser jogado.

Data de lançamento: 15 Dez 2011
Ver todos os 3 trailers
Comprar X3 Albion Prelude
Pacotes que incluem este jogo
Comprar X3 Terran War Pack
Inclui 2 itens: X3: Terran Conflict, X3: Albion Prelude
Comprar X3: GoldBox
Inclui 3 itens: X3: Reunion, X3: Terran Conflict, X3: Albion Prelude
Comprar X SuperBox
Inclui 6 itens: X2: The Threat, X3: Reunion, X3: Terran Conflict, X: Tension, X: Beyond the Frontier , X3: Albion Prelude
Atualizado recentemente
X3: Albion Prelude 3.0 - Shady Business update is Now Available! With the Shady Business Update X3: Albion Prelude receives three unique new plot lines, Linux/Steamplay support, and for the first time can be completely controlled with gamepads!.

NEW FEATURES:
Controller mode to play the X3 games on a big screen TV

The "Shady Business" plot

The "Corporation Troubles" plot

The "Breaking Grounds" plot

New ship, new sectors, new gamestarts and new generic missions

Largest X Universe so far
Acerca do Jogo
X3: Albion Prelude é o jogo mais recente na série de jogos espaciais X3. TROCA, LUTA, CONSTRÓI, PENSA num universo vivo. Um novo enredo e muitas outras adições para o modo de jogabilidade de navegação livre.
A Ponte entre o Universo X antigo e o novo
X3: Albion Prelude passa-se num tempo entre o Universo X antigo e o novo. Ele mostra o universo num fluxo, e prepara os jogadores para o que virá a acontecer. O Universo X antigo está a acabar; um novo universo X está prestes a ser criado.
Guerra!
O Universo X está num período de imensa mudança. O que começou como um conflito de interesses entre a Terra e as raças do Universo X, tornou-se numa autêntica guerra em grande escala. Faz parte de um cenário de guerra maior do que tudo o que o Universo X já viu!
Corporações competem pelo controlo do futuro
Com a guerra como plano de fundo, corporações novas e antigas estão a competir por poder e estão a levar o Universo X para uma nova direção. Uma descoberta tecnológica vai em breve permitir a construção de aceleradores massivos, criando autoestradas no espaço e permitindo a economia expandir-se numa escala sem precedentes. Estas autoestradas, uma característica chave de X: Rebirth, ainda não estão prontas, mas tu podes vê-las a ser construídas e participar nas lutas de poder à volta da construção de economias autossuficientes muito maiores.
Características principais:
Um novo enredo que te lança para a luta de poder entre corporações numa altura de guerra.

O novo recurso Bolsa de Valores (Stock Exchange) permite estratégias de investimento avançadas.

Qualidade gráfica melhorada para máquinas de topo.

Interface do utilizador melhorada que introduz tabelas para visualizar desenvolvimentos económicos.

Suporte para "head tracking".

Nota: X3: Albion Prelude não é compatível com os save-games de X3: Terran Conflict.
Requisitos de Sistema (PC)
Requisitos Mínimos:


SO: Windows 7, Vista SP1, XP SP2

Processador: Pentium® IV ou AMD® a 2,0 GHz equivalente

Memória: 1 GB RAM

Placa Gráfica: Placa gráfica a 256 MB 3D compatível com DirectX 9 (não onboard) com suporte para Pixel Shader 1.1

Disco Rígido: 10GB de espaço livre

Placa de Som: Placa de Som (Suporte para som surround recomendado)
Recomendado:


SO: Windows 7, Vista SP1, XP SP2

Processador: Intel® Core™ 2 Duo ou AMD® equivalente a 2,0 GHz

Memória: 3 GB RAM

Vídeo : Placa de vídeo de 256 MB 3D compatível com DirectX 9 (não onboard) e com suporte a Pixel Shader 3.0

Disco Rígido: 10GB de espaço livre

Som: Placa de Som (Suporte a Surround Sound recomendado)
Requisitos de Sistema (Mac)
Minimum:


OS: 10.7 (Lion)

Processor: Pentium® IV or AMD® equivalent at 2.0 GHz

Memory: 1 GB RAM

Graphics: "256MB OpenGL 2.0+ discrete NVIDIA/AMD card or Intel Core i7-2620M"

Hard Drive: 10GB of free space
Recommended:


OS: 10.8 (Mountain Lion)

Processor: Intel® Core™ 2 Duo or AMD® equivalent at 2.0 GHz

Memory: 3 GB RAM

Graphics: "512MB OpenGL 3.0+ discrete NVIDIA/AMD card"

Hard Drive: 10GB of free space
Requisitos de Sistema (Linux)
Minimum:


OS: Ubuntu 12.04 lts

Processor: Pentium® IV or AMD® equivalent at 2.0 GHz

Memory: 1 GB RAM

Graphics: "256MB OpenGL 2.0+ discrete NVIDIA/AMD card (with proprietary driver) or Intel Core i7-2620M with mesa 9.0"

Hard Drive: 10GB of free space
Recommended:


OS: Ubuntu 12.04 lts

Processor: Intel® Core™ 2 Duo or AMD® equivalent at 2.0 GHz

Memory: 3 GB RAM

Graphics: "512MB OpenGL 3.0+ discrete NVIDIA/AMD card (with proprietary driver)"

Hard Drive: 10GB of free space
Análises úteis de clientes