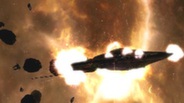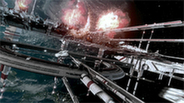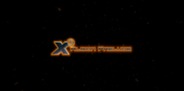 Necesită jocul X3: Terran Conflict instalat pe Steam.

Data lansării: 15 dec., 2011
Urmăreşte toate cele 3 videoclipuri
Cumpără X3 Albion Prelude
Pachete care includ acest joc
Cumpără X3 Terran War Pack
Include 2 produse: X3: Terran Conflict, X3: Albion Prelude
Cumpără X3: GoldBox
Include 3 produse: X3: Reunion, X3: Terran Conflict, X3: Albion Prelude
Cumpără X SuperBox
Include 6 produse: X2: The Threat, X3: Reunion, X3: Terran Conflict, X: Tension, X: Beyond the Frontier , X3: Albion Prelude
Recent actualizat
X3: Albion Prelude 3.0 - Shady Business update is Now Available! With the Shady Business Update X3: Albion Prelude receives three unique new plot lines, Linux/Steamplay support, and for the first time can be completely controlled with gamepads!.

NEW FEATURES:
Controller mode to play the X3 games on a big screen TV

The "Shady Business" plot

The "Corporation Troubles" plot

The "Breaking Grounds" plot

New ship, new sectors, new gamestarts and new generic missions

Largest X Universe so far
Despre joc
X3: Albion Prelude is the latest game in the X3 space game series. TRADE, FIGHT, BUILD, THINK in a living and breathing universe. A new plot and many additions to the open free-form gameplay.
A Bridge Between the Old and New X Universe
X3: Albion Prelude plays in a time between the old and the new X Universe. It shows a universe in flux, and prepares players for things to come. The old X Universe is passing; a new X Universe is about to be created.
War!
The X universe is undergoing a period of massive change. What started as a conflict of interest between the Earth and the races of the X Universe has now escalated into a full scale war. Play a part in a war scenario bigger than anything the X Universe has ever seen before!
Corporations Compete for Control of the Future
With the war as a backdrop, corporations old and new are vying for power and are driving the X Universe in a new direction. A technological breakthrough will soon allow massive accelerators, forming highways in space and allowing the economy to expand on an unprecedented scale. Highways, a key feature of X: Rebirth, are not yet ready, but you can see them being built and participate in the power struggles around the construction of much larger self sustaining economies.
Key features:
A new plot throws you into the power struggle between corporations at a time of war.

New Stock Exchange feature allows advanced investment strategies

Improved graphics quality setting for high end machines

Improved UI introducing charts to visualize economic developments

Support for head tracking

Note: X3: Albion Prelude will not be compatible with save-games from X3: Terran Conflict.
Cerinţe de sistem (PC)
Minimum:


OS: Windows 7, Vista SP1, XP SP2

Processor: Pentium® IV or AMD® equivalent at 2.0 GHz

Memory: 1 GB RAM

Graphics: 256 MB 3D DirectX 9 Compatible video card (not onboard) with Pixel Shader 1.1 support

Hard Drive: 10GB of free space

Sound: Soundcard (Surround Sound support recommended)

Recommended:


OS: Windows 7, Vista SP1, XP SP2

Processor: Intel® Core™ 2 Duo or AMD® equivalent at 2.0 GHz

Memory: 3 GB RAM

Graphics: 256 MB 3D DirectX 9 Compatible video card (not onboard) with Pixel Shader 3.0 support

Hard Drive: 10GB of free space

Sound: Soundcard (Surround Sound support recommended)

Cerinţe de sistem (MAC)
Minimum:


OS: 10.7 (Lion)

Processor: Pentium® IV or AMD® equivalent at 2.0 GHz

Memory: 1 GB RAM

Graphics: "256MB OpenGL 2.0+ discrete NVIDIA/AMD card or Intel Core i7-2620M"

Hard Drive: 10GB of free space
Recommended:


OS: 10.8 (Mountain Lion)

Processor: Intel® Core™ 2 Duo or AMD® equivalent at 2.0 GHz

Memory: 3 GB RAM

Graphics: "512MB OpenGL 3.0+ discrete NVIDIA/AMD card"

Hard Drive: 10GB of free space
Cerințe de sistem Linux
Minimum:


OS: Ubuntu 12.04 lts

Processor: Pentium® IV or AMD® equivalent at 2.0 GHz

Memory: 1 GB RAM

Graphics: "256MB OpenGL 2.0+ discrete NVIDIA/AMD card (with proprietary driver) or Intel Core i7-2620M with mesa 9.0"

Hard Drive: 10GB of free space
Recommended:


OS: Ubuntu 12.04 lts

Processor: Intel® Core™ 2 Duo or AMD® equivalent at 2.0 GHz

Memory: 3 GB RAM

Graphics: "512MB OpenGL 3.0+ discrete NVIDIA/AMD card (with proprietary driver)"

Hard Drive: 10GB of free space
Recenzii utile ale clienților