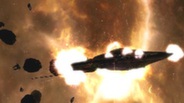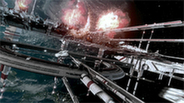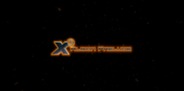 Necesitas el juego base X3: Terran Conflict en Steam para poder jugar.

Fecha de lanzamiento: 15 Dic 2011
Ver los 3 trailers
Comprar X3 Albion Prelude
Paquetes que incluyen este juego
Comprar X3 Terran War Pack
Incluye 2 artículos: X3: Terran Conflict, X3: Albion Prelude
Comprar X3: GoldBox
Incluye 3 artículos: X3: Reunion, X3: Terran Conflict, X3: Albion Prelude
Comprar X SuperBox
Incluye 6 artículos: X2: The Threat, X3: Reunion, X3: Terran Conflict, X: Tension, X: Beyond the Frontier , X3: Albion Prelude
Recién actualizado
X3: Albion Prelude 3.0 - Shady Business update is Now Available! With the Shady Business Update X3: Albion Prelude receives three unique new plot lines, Linux/Steamplay support, and for the first time can be completely controlled with gamepads!.

NEW FEATURES:
Controller mode to play the X3 games on a big screen TV

The "Shady Business" plot

The "Corporation Troubles" plot

The "Breaking Grounds" plot

New ship, new sectors, new gamestarts and new generic missions

Largest X Universe so far
Acerca del juego
X3: Albion Prelude es el último juego de la saga de títulos espaciales X3. INTERCAMBIA, PELEA, CONSTRUYE y PIENSA en un universo que respira y vive. Una nueva trama y diversas adiciones a esta forma de jugar libre y abierta.
Un puente entre el Viejo y el Nuevo Universo X
Albion Prelude se desarrolla en una época entre el viejo y el nuevo Universo X. Muestra un universo en transición y prepara a los jugadores para los próximos eventos. El viejo Universo X está acabando; un nuevo Universo X está a punto de nacer.
¡Guerra!
El Universo X está atravesando un periodo de cambios masivos. Lo que empezó como un conflicto de intereses entre la Tierra y las razas del Universo X ha crecido hasta convertirse en una guerra a escala total. ¡Forma parte del escenario bélico más grande que se haya visto en el Universo X!
Las Corporaciones Compiten por el Control del Futuro
Con la guerra como telón de fondo, las corporaciones viejas y nuevas están compitiendo por el poder y están dirigiendo el Universo X hacia una nueva dirección. Un importante descubrimiento tecnológico está a punto de permitir aceleradores masivos, creando autopistas en el espacio y permitiendo que la economía se expanda a una escala sin precedentes. Las Autopistas, una característica clave en X: Rebirth, aún no se encuentran listas, pero puedes ser testigo de su construcción y participar en las luchas por el poder alrededor de la construcción de economías mucho mas grandes y autosuficientes.
Características Principales
Una nueva trama te arroja hacia una lucha de poder entre corporaciones en tiempos de guerra

Nueva función de Intercambio de Acciones que permite avanzadas estrategias de inversión

Opción de calidad gráfica mejorada para máquinas de altas prestaciones

Interfaz de usuario mejorada con tablas para visualizar los diversos desarrollos económicos

Soporte para seguimiento del movimiento de la cabeza

Nota: X3: Albion Prelude no es compatible con las partidas guardadas de X3: Terran Conflict
Requisitos del sistema (PC)
Mínimo:


SO: Windows 7 / Vista SP1 / XP SP2

Procesador: Pentium® IV o equivalente de AMD® a 2.0 GHz

Memoria: 1 GB de RAM

Gráficos: Tarjeta gráfica 3D (no integrada) con 256 MB compatible con DirectX 9 y con soporte para Pixel Shader 1.1

Disco Duro: 10 GB de espacio libre

Sonido: Tarjeta de sonido (Soporte para Surround recomendado)
Recomendado:


SO: Windows 7 / Vista SP1 / XP SP2

Procesador: Intel® Core™ 2 Duo o equivalente de AMD® a 2.0 GHz

Memoria: 3 GB de RAM

Gráficos: Tarjeta gráfica 3D (no integrada) con 256 MB compatible con DirectX 9 y con soporte para Pixel Shader 3.0

Disco Duro: 10 GB de espacio libre

Sonido: Tarjeta de sonido (Soporte para Surround recomendado)
Requisitos del sistema (MAC)
Minimum:


OS: 10.7 (Lion)

Processor: Pentium® IV or AMD® equivalent at 2.0 GHz

Memory: 1 GB RAM

Graphics: "256MB OpenGL 2.0+ discrete NVIDIA/AMD card or Intel Core i7-2620M"

Hard Drive: 10GB of free space
Recommended:


OS: 10.8 (Mountain Lion)

Processor: Intel® Core™ 2 Duo or AMD® equivalent at 2.0 GHz

Memory: 3 GB RAM

Graphics: "512MB OpenGL 3.0+ discrete NVIDIA/AMD card"

Hard Drive: 10GB of free space
Requisitos del sistema (Linux)
Minimum:


OS: Ubuntu 12.04 lts

Processor: Pentium® IV or AMD® equivalent at 2.0 GHz

Memory: 1 GB RAM

Graphics: "256MB OpenGL 2.0+ discrete NVIDIA/AMD card (with proprietary driver) or Intel Core i7-2620M with mesa 9.0"

Hard Drive: 10GB of free space
Recommended:


OS: Ubuntu 12.04 lts

Processor: Intel® Core™ 2 Duo or AMD® equivalent at 2.0 GHz

Memory: 3 GB RAM

Graphics: "512MB OpenGL 3.0+ discrete NVIDIA/AMD card (with proprietary driver)"

Hard Drive: 10GB of free space
Análisis útiles de usuarios