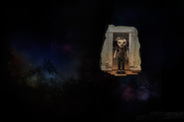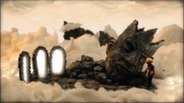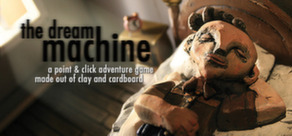 Victor y Alicia acaban de mudarse a un nuevo apartamento en la gran ciudad. Mientras tratan de instalarse descubren que no todo es lo que parece...
Fecha de lanzamiento: 11 mayo 2012
Ver los 2 trailers
Comprar The Dream Machine (Chapter 1 and 2)
Paquetes que incluyen este juego
Contenido descargable para este juego
7 julio 2014
Citizen!

As some of you might already have noticed, we just pushed an update live. It mainly adresses some stability and performance issues some of you have been having. If you find that the frame rate drops significantly during Edie's dream (for example), turning the Animation Effects off will now help quite a lot.

Check this out, you maverick renegades:

• Engine: Added proximity trigger object
• Engine: Added 'Dialogue option' task command
• Game: Improved performance while on game menus
• Steam: Fixed so Chapter 3 shows up in DLC listing [Mac]
• Chapter 2, 3 & 4: Upgraded graphical assets to high-res ditos
• Chapter 2 & 4: Tweaked gramophone puzzle
• Chapter 2 & 4: Improved performance in TV room
• Chapter 2 & 4: Tweaked perspective on third floor
• Chapter 2 & 4: Swapped tea party graphics in monitor 4
• Chapter 4: Removed ghostly jitter if Animation FX is off
• Chapter 4: Removed screen shake if Animation FX is off
• Chapter 2 & 4: Removed TV scanlines if Animation FX is off

Other than that, we hope you're enjoying summer, if you're on the northern hemisphere, or winter, if you're on the southern.

As always, don't be shy if you find something off about the game.

Cheers,

- a

7 comentarios
Leer más
26 junio 2014
Citizen!

It's been a while since I posted one of these, so I figured I might as well do another one. Progress on Chapter 5 has been pretty strong lately, although a lot of work remains. It's by far the largest chapter in the game. It's hard to go into detail without spoiling the content, so we'll opt for the slightly cryptic approach in stead.

Find more information here: Progress update

Hope you'll like it!

Cheers,

- a
11 comentarios
Leer más
Análisis
"Jugar a algo como The Dream Machine, tan exquisitamente construido, tan elegantemente diseñado y con una atmósfera tan singular, es un placer único." - Rock, Paper, Shotgun

"Todo está tan bien enhebrado, tanto en términos de narrativa como de mecánica de juego, que es fácil olvidar que estamos ante el trabajo de solo dos creadores independientes."
8/10 ‐ Eurogamer

"Una serie llena de misterio y encanto, elevada a lo más alto por sus caprichosos diseños de arcilla y cartón, su argumento surrealista y su sincera atención a los detalles."
4/5 ‐ Adventure Gamers
Acerca del juego
The Dream Machine is an award-winning point and click adventure game made out of clay and cardboard.
In Chapter 1 of the 6 part Dream Machine series, you play as Victor Neff, the husband in a young couple who've just moved into a new apartment. While trying to get settled in you discover that all is not as it seems in the quiet, unassuming apartment building...
In Chapter 2, Victor goes to confront the landlord, Mr. Morton, only to find his apartment empty. Can Victor find the elusive landlord in time and is there more to Mr. Morton than meets the eye?
Key Features
World: Explore a creepy apartment complex and uncover the mysteries within. Get to know your neighbours and discover their secrets.

Story: Delve into the minds of strangers and loved ones as you're trying to save them from The Dream Machine.

Graphics: Wander around beautifully detailed environments built using physical clay models and hand-crafted sets.

Puzzles: In order to progress you have to solve puzzles ranging from simple pushovers to fiendish brainteasers.

Music: A haunting original soundtrack weaves through the narrative, emphasizing the surreal atmosphere of the game.
Requisitos del sistema (PC)
OS: Windows XP or later
Processor: 1.8 GHz processor
Memory: 1 GB RAM
Hard Drive: 350 MB HD space
Requisitos del sistema (MAC)
OS: OSX Leopard 10.5.8, Snow Leopard 10.6.3, or later
Processor: Intel Mac 1.8 GHz processor
Memory: 1 GB RAM
Hard Drive: 350 MB HD space
©2014 The Sleeping Machine AB all rights reserved.
Análisis útiles de usuarios
Premios