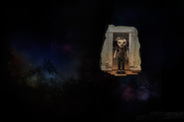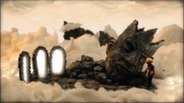 Victor y Alicia acaban de mudarse a un nuevo apartamento en la gran ciudad. Mientras tratan de instalarse descubren que no todo es lo que parece...
Fecha de lanzamiento: 11 mayo 2012
Ver los 2 trailers
Comprar The Dream Machine (Chapter 1 and 2)
Paquetes que incluyen este juego
Contenido descargable para este juego
28 marzo 2014
Citizen!

We've just released an update that improves the game in several ways. Not the meatiest of updates, we agree, but it represents yet another small step towards inevitable gaming perfection.

So without further ado, here's the change list:

• Engine: Optimized depth sorting
• Engine: Fixed inventory sliding bug
• Chapter 1: Fixed burned note freeze bug
• Chapter 2: Fixed graphical issue in Mr Morton's dream
• Chapter 2: Swapped lens graphics to hand-made equivalents
• Chapter 1 & 2: Upgraded graphical assets to high-resolution versions

As always, don't be shy if you encounter something strange or buggy in the game.

Cheers,

- a
3 comentarios
Leer más
26 febrero 2014
We've just released another update to delight and amuse you. It contains a little bit of everything - reminiscent of what we in Sweden call a "Smörgåsbord". My personal favourite is the additional reading aid cues you can get if you have problems reading small text. I wouldn't recommend it to anyone not afflicted, but it's always fun to play around with voice synthesizers. I think it's strange that more games don't have such features.

Oh well. Enough ranting.

• Engine: Addressed general stability issues
• Engine: Optimized depth sorting
• Game: Tweaked UI
• Game: Added reading aid cues (Steam PC version only)
• Chapter 1: Reinserted high-resolution guitar (due to overwhelming popular demand)
• Chapter 1: Tweaked elevator buttons
• Chapter 4: Tweaked recipe puzzle
2 comentarios
Leer más
Análisis
"Jugar a algo como The Dream Machine, tan exquisitamente construido, tan elegantemente diseñado y con una atmósfera tan singular, es un placer único." - Rock, Paper, Shotgun

"Todo está tan bien enhebrado, tanto en términos de narrativa como de mecánica de juego, que es fácil olvidar que estamos ante el trabajo de solo dos creadores independientes."
8/10 ‐ Eurogamer

"Una serie llena de misterio y encanto, elevada a lo más alto por sus caprichosos diseños de arcilla y cartón, su argumento surrealista y su sincera atención a los detalles."
4/5 ‐ Adventure Gamers
Acerca del juego
The Dream Machine is an award-winning point and click adventure game made out of clay and cardboard.
In Chapter 1 of the 6 part Dream Machine series, you play as Victor Neff, the husband in a young couple who've just moved into a new apartment. While trying to get settled in you discover that all is not as it seems in the quiet, unassuming apartment building...
In Chapter 2, Victor goes to confront the landlord, Mr. Morton, only to find his apartment empty. Can Victor find the elusive landlord in time and is there more to Mr. Morton than meets the eye?
Key Features
World: Explore a creepy apartment complex and uncover the mysteries within. Get to know your neighbours and discover their secrets.

Story: Delve into the minds of strangers and loved ones as you're trying to save them from The Dream Machine.

Graphics: Wander around beautifully detailed environments built using physical clay models and hand-crafted sets.

Puzzles: In order to progress you have to solve puzzles ranging from simple pushovers to fiendish brainteasers.

Music: A haunting original soundtrack weaves through the narrative, emphasizing the surreal atmosphere of the game.
Requisitos del sistema (PC)
OS: Windows XP or later
Processor: 1.8 GHz processor
Memory: 1 GB RAM
Hard Drive: 350 MB HD space
Requisitos del sistema (MAC)
OS: OSX Leopard 10.5.8, Snow Leopard 10.6.3, or later
Processor: Intel Mac 1.8 GHz processor
Memory: 1 GB RAM
Hard Drive: 350 MB HD space
©2014 The Sleeping Machine AB all rights reserved.
Análisis útiles de usuarios
Premios