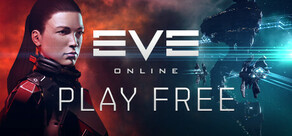 Une année de tourmente a ouvert la voie à une nouvelle ère. Une ère de nouveaux immortels, de grandes opportunités et de rétribution lucrative.
Date de parution: 6 mai 2003
Regarder les 15 vidéos
Note: Un abonnement mensuel est requis après le premier mois. Si vous avez acheté EVE sur Steam avant le 4 juin 2013, vous ne pourrez acheter un abonnement mensuel ou mettre à niveau votre compte d'essai qu'à partir du site EVE Online. Les abonnements et PLEX peuvent uniquement être achetés par les utilisateurs Steam qui ont acheté le Starter Pack EVE Online sur Steam le ou après le 4 juin 2013. Le jeu doit être lancé à partir de Steam pour accéder aux comptes créés avec le Starter Pack. Le transfert de personnages n'est pas disponible pour les comptes Steam.
Acheter EVE Online: Starter Pack
This Starter Pack will Create a New EVE Online Account.
OFFRE DE MI-SEMAINE ! L'offre prend fin dans
Acheter EVE Online: Entrepreneur Bundle
Includes EVE: Online and 1 PLEX. This Starter Pack will Create a New EVE Online Account.
OFFRE DE MI-SEMAINE ! L'offre prend fin dans
Subscriptions
Acheter EVE Online formule d'abonnement
Pour être facturé de manière récurrente.
Formule d'abonnement
PLEX
Buy EVE Online PLEX
PLEX is short for 30 Day Concord Pilot License Extension. It's an in-game item that can be used to pay for your subscription without using more traditional payment methods.
Option d'achat
15 juillet 2014
We are happy to announce that the Crius feature site is now live, detailing all the changes coming with the Crius Release on July 22, 2014!

In addition to this, the latest In Development video is also now available on YouTube for your viewing pleasure, where CCP Mimic speaks with CCP Nullarbor and CCP Tuxford about what's coming in the Crius release next week.

Check out these two sources, as well as the Dev Blogs listing on the Community Portal for further information on what's coming with the next release on July 22!

Full patch notes and &nbsp;details of downtime for the Crius release will be forthcoming toward the back end of this week.</p>

Enjoy!

10 commentaires
Lire la suite
6 mai 2014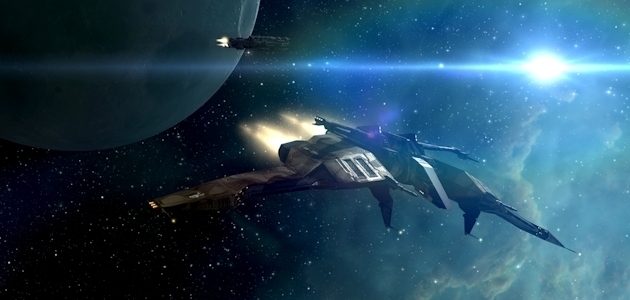 Welcome to a new year for New Eden!

To celebrate the epic decade of history that our community has written in the last 11 years, you'll find a small token of our gratitude in your redeeming system, three Gecko superheavy drones designed by the Guristas and sporting more damage, more durability and more striking power than any drone ever released before.

As of downtime today, you have the chance to unlock a further eight of these drones for each player on Tranquility, totaling 11, one for each year of existance EVE Online is celebrating, by completing a number of challenges as a collective community.  You can see details of the challenges on the EVE 11 Celebration page, and track the community's progress toward each goal.

At downtime on May 13th, the counters will close, and the number of Geckos successfully unlocked will be issued to every player on Tranquility.

Start mining, fighting, manufacturing and playing today on order to claim your rewards!

Happy Anniversary from CCP Games!
13 commentaires
Lire la suite
There has never been a better moment to start playing EVE Online…



The die has been cast, the Empires more estranged from each other than ever before, once mighty alliances broken and scattered to the wind. But nature abhors vacuum.
Beyond Rubicon lies power that ordinary pilots could never have imagined in years gone by. Now is your chance to seize the day and forge your own empire among the smoldering ashes of old regime. A chance to find new comrades, seek your own destiny, and leave your named scarred across New Eden's history for centuries to come.

There is no turning back. Can the biggest gaming community on Earth take on New Eden?
What is PLEX and how to play for free



PLEX is 30 days of game time in the form of a tradeable in-game item. If you need extra EVE currency (ISK), you can purchase PLEX for real money directly from Steam or through Account Management and sell it to other players on the in-game market. On the other hand, if you earn enough ISK, you can purchase PLEX from other players on the market and use it to extend your subscription – effectively playing for free.

PLEX is actively traded between players and can be found in every major trade hub of EVE Online. It is only consumed when you activate it, affording you the freedom to use it when and where you need it most.

Selling PLEX to boost your in-game wallet and buying PLEX to pay your subscription using in-game currency are just two of its many uses. PLEX can also be used to purchase various account services or even to pay for out of game events and products.
Explorer Super Starter Pack


Launch your dreams for galactic conquest faster and easier with an EVE Online Starter Pack, a complete set of beginner gear to kick start your chosen career among the stars. The Super Starter Pack includes four starships -- one for each race, -- as well as a kit of essential equipment, modules and skillbooks to put you in the pilot's seat faster and get you into the action the minute you log in. Additionally, the Starter Pack gives you 30 days of game time and the Prototype Cerebral Accelerator (skill booster) , allowing you to make the most of your first days in the opportunity-filled universe of EVE Online.

Steam Super Starter Pack includes:


Magnate, Probe, Heron and Imicus exploration frigates

A scanner probe launcher and analyzer modules to help you find riches among the stars

Basic frigate equipment and weaponry sets to kit out your ships

Archaeology, Hacking and a dozen other critical skillbooks

Prototype Cerebral Accelerator (skill booster)

30 days of game time
To get your items, log into the game, create a character, then click the "Redeem Items" panel on the bottom of the character creation screen.
Please note that your EVE Online account becomes active immediately after purchase and starts using the 30 days of game time included in the Starter Pack. Should you experience any problems with logging into the game, please contact EVE Online Customer Support team via email: support@eveonline.com.
À propos du jeu
Explorez, construisez, soyez un conquérant. EVE Online vous invite à une expérience sci-fi où vos actions auront des conséquences dans l'univers de ce jeu massivement multijoueur. Faites équipe et lancez-vous dans la compétition où 350 000 joueurs vous attendent. Participez à des batailles épiques et contrôlez les marchés galactiques.
Comprend
Multiples systèmes PVP – Participez à la guerre et choisissez parmi 4 races dans EVE. Devenez pirate ou participez à des alliances qui comptent parfois des milliers de pilotes. EVE vous laisse choisir le type de jeu qui correspond à votre style.

Économie massive – Tout ce qui s'achète et se vend dans EVE est produit et échangé par les joueurs. Achetez ou vendez des ordres, des contrats, des accords et bien d'autres éléments qui vont vous aider à bâtir votre empire. Hissez-vous tout en haut de la corporation.

Explorez, exploitez des mines, remplissez des missions – EVE Online vous permet de suivre des chemins différents. Jouez en tant que marchand, industriel, politicien, espion ou autre et suivez une carrière sans limite. Des centaines d'aptitudes et un gameplay ouvert vous permettent de définir votre propre rôle et d'avoir votre place dans cet univers.

Progression de personnage libre - Pas besoin de "grinder" et de cumuler les heures de jeux pour parvenir à un niveau : le système vous permet de cumuler des points même lorsque vous n'êtes pas connecté.

Univers d'un seul bloc - Rejoignez des milliers de joueurs dans le même univers persistant.

Extensions gratuites – Vous n'aurez pas à payer pour les extensions EVE.

Jouez gratuitement – Les joueurs expérimentés peuvent éventuellement acheter le jeu avec l'argent gagné dans le jeu.
Configuration requise (PC)
Minimum :


Système d'exploitation : Microsoft Windows® XP / Vista / 7

Processeur : Intel Pentium® ou AMD 1 GHz

Mémoire vive : 1 Go de RAM pour XP / 1.5 Go de RAM pour Vista

Carte graphique : Carte graphique 3D comportant 64 Mo de mémoire vidéo avec support Shader Model 2.0 (classe GeForce FX 5 ou ATi 9500, ATi X300 et circuits similaires)

Pilotes : DirectX® 9.0c (inclus) et derniers pilotes vidéo

Disque dur : 6.0 Go d'espace disque disponible

Réseau : modem 56k ou connexion meilleure


Note : La résolution minimale d'écran pour EVE est 1024x768. Les circuits audio doivent être compatibles Direct Sound. Windows 95, Windows 98, ME, NT et 2000 sans SP2 minimum ne sont pas supportés.
Recommandée :


Système d'exploitation : Microsoft Windows® XP / Vista / 7

Processeur : Intel Pentium® ou AMD dual core @ 2 GHz

Mémoire : 2 Go de RAM

Carte graphique : 256 Mo de mémoire vidéo avec Shader Model 3.0 (classe GeForce 8 ou ATi 3000)

Pilotes : DirectX® 9.0c et derniers pilotes vidéo

Disque dur : 6.0 Go d'espace disque

Réseau : Haut débit
DVD-ROM : Lecteur DVD 2x
Configuration requise (MAC)
Minimum :


Matériel supporté* : Portables MacBook Pro, Mac Pro et iMacs. Tous ces matériels doivent avoir les prérequis suivants :

Interface : OS X 10.5.8 ou postérieure

Processeur : Processeur Intel fréquencé au minimum à 1.8GHz

Mémoire : 1024 Mo ou plus

Graphismes : ATI X1600 ou NVIDIA GeForce 7300 GT ou supérieure avec 128 Mo de RAM

Disque dur : 6.0 Go d'espace disque

Réseau : 56k ou meilleure connexion Internet

* Eve Online ne fonctionnera pas sur les machines Macintosh PowerPC (G3/G4/G5). Il ne fonctionnera non plus pas sur des ordinateurs équipés des circuits Intel GMA950 ou X3100.

Les circuits Nvidia des Macbooks et Mac Minis sont supportés.
Recommandée :


Interface : OS X 10.6.2 ou postérieure

Processeur : Intel based 2 GHz ou meilleur

Mémoire : 2 Go

Graphismes : ATI HD2600 PRO ou NVIDIA GeForce 8800 GT

Disque dur : 6.0 Go ou plus d'espace disque

Réseau : Connexion internet haut débit
Évaluations intéressantes des utilisateurs
Récompenses
MMORPG.com
2011 Players' Choice Game of the Year
TenTonHammer
2010 Online Community of the Decade
GDC Online
2010 Best Live Game of the Year