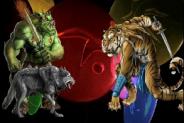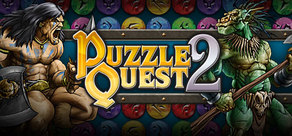 Escape to a puzzle game fantasy world with amazing creatures and weapons! Addicting gameplay blends with immersive roleplaying in this sequel to the award-winning Puzzle Quest!
Releasedatum: 12 aug 2010
HD-video bekijken
Info over het spel
Escape to a puzzle game fantasy world filled with amazing creatures, powerful weapons, and challenging minigames! Addicting Match 3 gameplay is blended seamlessly with immersive role playing in this sequel to the award-winning Puzzle Quest! Jump right into the action and customize your character with any one of four classes, each with different skills and abilities. Gain experience and earn treasure as you progress through the adventure, unlocking new spells and harder Match 3 challenges! Are you a brave enough hero to reclaim the once peaceful village of Verloren from the evil clutches of the demon Gorgon?
Key Features
Learn to use new mana gems, spells, weapons and much more.
Customize your characters with 4 classes in both genders.
Explore an immense and immersive fantasy world in story mode!
Play tons of unique minigames to earn treasure and experience.
Upgrade and equip your character then battle your friends online!
Systeemeisen
Besturingssysteem: Microsoft® Windows® XP/Vista
Processor: Intel® Core 2 @ 1.8 GHz / AMD Athlon 64 X2 2.0 GHz
Geheugen: 1 GB RAM
Videokaart: 256 MB (GeForce® 7 / Radeon® X800)
DirectX®: DirectX® 9.0c
Harde schijf: 475 MB vrije schijfruimte
Geluid: DirectX® 9-compatibele geluidskaart
Puzzle Quest™ and its associated characters and names are trademarks of Infinite Interactive Pty. Ltd. and used under license. Namco Networks America, Inc. and its logo are trademarks or registered trademarks of Namco Networks America Inc. All Rights Reserved
Er zijn nog geen openbare recensies voor dit product
Je kunt je eigen recensie voor dit product schrijven om je ervaring met de community te delen. Gebruik het gebied boven de aankoopknoppen op deze pagina om je recensie te schrijven.