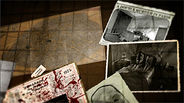 Visszatérve Párizs csendes utcáira, hogy életét a festésnek szentelje, Gus Macpherson nem tudott felhagyni valódi mesterségével…
Megjelenés dátuma: 1 Nov 2002
Nézd meg a HD videót
This product does not have support for your local language. Please review the supported language list below before purchasing
Ezt a játékot tartalmazó csomagok
Still Life Collection vásárlása
3 elemet tartalmaz: Still Life, Still Life 2, Post Mortem
Adventure Bundle: Volume 3 vásárlása
5 elemet tartalmaz: Scratches - Director's Cut, Still Life, Still Life 2, Post Mortem, The Cameron Files: The Secret at Loch Ness
Meridian4 Complete Pack vásárlása
62 elemet tartalmaz: Gumboy - Crazy Adventures™, RIP - Trilogy™, Vigil: Blood Bitterness™, Tank Universal, Space Trader: Merchant Marine, Penguins Arena: Sedna's World, Larva Mortus, Obulis, Chains, Nikopol: Secrets of the Immortals, Crash Time 2, Greed: Black Border, Gumboy Crazy Features, RIP 2 Strike Back, RIP 3: The Last Hero, Avencast: Rise of the Mage, Chrome, Chrome - SpecForce, Future Wars, Grotesque Tactics: Evil Heroes , Post Apocalyptic Mayhem, Scratches - Director's Cut, Still Life, Still Life 2, Syberia, Syberia II, Wasteland Angel, Post Mortem, Grotesque Tactics 2 – Dungeons and Donuts, Robin Hood: The Legend of Sherwood, Post Apocalyptic Mayhem: DLC - Chaos Pack, Stellar Impact, Stellar Impact - Support Ship DLC, Stellar Impact - Carrier Ship DLC, Stellar Impact - Artillery Ship DLC, Frontline Tactics - Sniper, Frontline Tactics - Close Quater Combat Soldier, Frontline Tactics - Medic, Frontline Tactics - Woodland Camouflage, Frontline Tactics - Ninja Camouflage, Frontline Tactics - Desert Camouflage, Frontline Tactics - Snow Camouflage, Frontline Tactics - Tiger Camouflage, Frontline Tactics - Golden Guns, Syder Arcade, Holy Avatar vs. Maidens of the Dead, Return to Mysterious Island, Return to Mysterious Island 2, Nostradamus: The Last Prophecy, Dracula: The Resurrection, Dracula 2: The Last Sanctuary, Dracula 3: The Path of the Dragon, Haegemonia: Legions of Iron, Haegemonia: The Solon Heritage, Iron Storm, Rhiannon: Curse of the Four Branches, Salammbô: Battle for Carthage, The Egyptian Prophecy: The Fate of Ramses, The Cameron Files: The Secret at Loch Ness, Necronomicon: The Dawning of Darkness, Selknam Defense, Space Hack
Értékelések
"Gyönyörűen kitalált, és legalább olyan szépen kidolgozott."
88% – ActionTrip
"Hátborzongató, kihívást jelentő, intelligens és hangulatos thriller."
75% – JustAdventure
"Lenyűgöző történetet mesél el érdekes módon, és néhány új csavart visz az okkult gyilkosság témába."
87% – PC Gameworld
A játékról:
LÉPJ BE AZ IGAZI BORZONGÁS VILÁGÁBA, AHOL SEMMI SEM AZ, AMINEK LÁTSZIK!
Visszatérve Párizs csendes utcáira, hogy életét a festésnek szentelje, Gus Macpherson nem tudott felhagyni valódi mesterségével…
Az egykori New York-i detektív újra őrjáraton találja magát, mikor egy érzéki nő felfogadja, hogy nyomozzon húga és sógora borzalmas lefejezésének ügyében. Párizs sötét és rejtelmes utcáin, a "tisztánlátás" hatodik érzékétől gyötörve, Gus felfedez egy vérrel írt, olyan ősi rítusokkal és ereklyékkel folytatott összeesküvést, mint az idő maga.
Fő jellemzők:
Bámulatosan gyönyörű 360 fokos panorámanézetek
Részletes és érdekes karakterek
Részletes, valószerű környezet
A játék szerves részét képező többszörös történetszálak
Eredeti és kreatív rejtvények
A Still Life kalandjáték előzménye
Rendszerkövetelmények
Operációs rendszer:Windows® XP / Vista™ / Windows® 7
Processzor:1.0 GHz CPU
Memória:512 GB
Merevlemez-terület:1 GB
Video:64 MB saját memóriával rendelkező videokártya
Hang:DirectX 9.0c támogatással rendelkező hangkártya
DirectX®:9.0c
2011 © Meridian4. All rights reserved. Post Mortem is a trademark of Microids and Anuman. All rights reserved. All other trademarks and copyrights are the properties of their respective owners.
Hasznos vásárlói értékelések