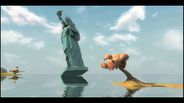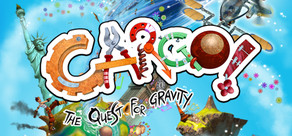 Create crazy, yet functional, custom vehicles to solve missions with your own unique style!
Data wydania: 21 Kwi 2011
Obejrzyj film HD
19 Marzec 2014
bitComposer is turning 5 this week! No need to lose your grip – hold on to something, a buddy maybe? Over the next 3 days, we will have a discount of 80% on Cargo! - The Quest for Gravity.

Check out the bitComposer anniversary sale for more deals on a great selection of titles!
http://store.steampowered.com/sale/bitcomposersale

Komentarzy: 0
Więcej
Informacje o grze
Bogowie nie patrzyli zbyt łaskawym okiem na ludzkość i Ziemia, jaką znamy, została zredukowana do paru archipelagów zaludnionych przez "BRACIAKI" - niewielkie stworzenia niezwiązane grawitacją, mogące pływać i bawić się dla własnego kaprysu i przyjemności.
Demiurgowie dali BRACIAKOM wolną rękę w zarządzaniu kolorowymi wyspami dla ich własnej rozrywki. Ale jest sposób, by ich powstrzymać... UBAW to tajemnicza substancja, która uziemi BRACIAKI i przywróci grawitację na Ziemi.
Twoją rolą, jako jednego z ostatnich ocalałych ludzi, będzie zaserwować porządną dawkę rozrywki w celu przywrócenia porządku na Ziemi.
Czy masz, co trzeba, żeby przechytrzyć BRACIAKI i odzyskać przychylność Bogów?
Główne cechy:
Rozgrywka, wyposażona w unikalną fizykę, oferuje wiele rozwiązań każdego zadania; nie wspominając już o niegraniczonym trybie piaskownicy!

Odkryj bogaty świat krajobrazów i lokacji, w tym latających wysp, ogromnych terenów podwodnych i wielu wnętrz. Zmieniające się pory roku dynamicznie wpływają na rozgrywkę.

Mnóstwo różnorakich części i komponentów, których można użyć do tworzenia zwariowanych, ale funkcjonalnych, pojazdów.

Użyj własnej muzyki, aby stworzyć spersonalizowaną ścieżkę dźwiękową gry.
Wymagania systemowe
OS: Windows 7/Windows Vista/Windows XP

Processor: Pentium 4 3GHz or equivalent AMD Athlon processor

Memory: 1GB XP / 2GB Vista

Hard Disk Space: At least 4 GB of Space

Video Card: 128 MB or more, DirectX 9-compatible with support for Pixel Shader 2.0 (ATI Radeon X800 / NVIDIA GeForce 7600 / Intel GMA HD Graphics)

DirectX®: Enhanced for DirectX 9.0

Sound: DirectX 9.0c compatible

Pomocne recenzje klientów
Tytuł:
Cargo! The Quest for Gravity
Gatunek:
Gry akcji
,
Przygodowe
Producent:
Ice-pick Lodge
Wydawca:
bitComposer Games
,
Viva Media
Data wydania:
21 Kwi 2011
Języki:
| | Interfejs | Pełny dżwięk | Napisy |
| --- | --- | --- | --- |
| Polski | | | |
| Angielski | | | |
| Francuski | | | |
| Niemiecki | | | |
| Włoski | | | |
| Hiszpański | | | |
| Rosyjski | | | |
Zobacz wszystkie 7 wspierane języki