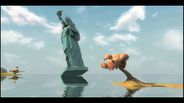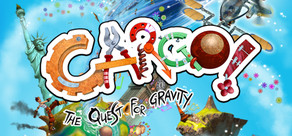 Maak gekke maar werkende aangepaste voertuigen om missies op te losse met je eigen unieke stijl!
Releasedatum: 21 apr 2011
HD-video bekijken
19 maart 2014
bitComposer is turning 5 this week! No need to lose your grip – hold on to something, a buddy maybe? Over the next 3 days, we will have a discount of 80% on Cargo! - The Quest for Gravity.

Check out the bitComposer anniversary sale for more deals on a great selection of titles!
http://store.steampowered.com/sale/bitcomposersale

0 opmerkingen
Meer informatie
Info over het spel
The Gods haven't looked too kindly on humanity and Earth, as we know it, has been reduced to a group of island archipelagos, populated by "BUDDIES" – pint-sized creatures, unbound by gravity's forces and free to float and frolic at their own whim and leisure.
The Gods have given the BUDDIES free reign over these colorful islands for their own willy-nilly, topsy turvy pleasure. But, there is a way to stop them ….FUN is the secret ingredient that will ground the BUDDIES and return gravity to Earth.
As one of Earth's last human survivors, it's up to you to dish out a healthy dose of amusement to restore order on Earth.
Do you have what it takes to outwit the BUDDIES and win back the favor of the Gods?
Key Features:
Packed with unique and innovative physics-driven gameplay that offers multiple solutions to each mission; not to mention an unlimited sandbox mode!

Explore a wide variety landscapes and locations including flying islands, large underwater environments, and numerous interiors. Changing seasons offer a dynamic effect on gameplay.

Loads of different parts & components that can be assembled to create crazy yet functional vehicles

Use your own music to create a personalized game soundtrack

Systeemeisen
OS: Windows 7/Windows Vista/Windows XP

Processor: Pentium 4 3GHz or equivalent AMD Athlon processor

Memory: 1GB XP / 2GB Vista

Hard Disk Space: At least 4 GB of Space

Video Card: 128 MB or more, DirectX 9-compatible with support for Pixel Shader 2.0 (ATI Radeon X800 / NVIDIA GeForce 7600 / Intel GMA HD Graphics)

DirectX®: Enhanced for DirectX 9.0

Sound: DirectX 9.0c compatible

Nuttige klantrecensies
Titel:
Cargo! The Quest for Gravity
Genre:
Actie
,
Avontuur
Ontwikkelaar:
Ice-pick Lodge
Uitgever:
bitComposer Games
,
Viva Media
Releasedatum:
21 apr 2011
Talen:
| | Interface | Spraak | Ondertiteling |
| --- | --- | --- | --- |
| Engels | | | |
| Frans | | | |
| Duits | | | |
| Italiaans | | | |
| Spaans | | | |
| Russisch | | | |
| Pools | | | |
Alle 7 ondersteunde talen weergeven