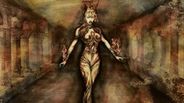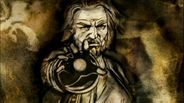 Lucha contra hordas de peligrosas criaturas en un mundo místico y de fantasía.
Fecha de lanzamiento: 20 Jun 2011
Ver los 7 trailers
Comprar Dungeon Siege III
Paquetes que incluyen este juego
Comprar Dungeon Siege Complete
Incluye 4 artículos: Dungeon Siege III, Dungeon Siege, Dungeon Siege II, Dungeon Siege III: Treasures of the Sun
Contenido descargable para este juego
Acerca del juego
Durante siglos los legionarios han protegido a la nación de Ehb hasta que fueron traicionados y prácticamente llevados al borde de la extinción. Ahora que el mal ha regresado a Ehb, la gente pide a los pocos legionarios que quedan que los protejan como antaño. Como heredero de la legión, ¿responderás a su petición de auxilio? ¡La resolución de todo esto depende de ti!
Dungeon Siege III es un RPG de acción que fusiona de forma natural el juego de acción rápida, un completo sistema RPG con una amplia selección de habilidades, gran abundancia de botines y una sólida historia como Square-Enix y Obsidian Entertainment nos tienen acostumbrados. Los jugadores podrán aventurarse solos, en el sofá con amigos u online para disfrutar de una completa experiencia multijugador.
Requisitos del sistema
Mínimo:


SO: Windows XP SP3 / Vista SP1 / Windows 7

Procesador: Core 2 Duo a 2.5 GHz o equivalente

Memoria: 2 GB de RAM

Gráficos: ATI Radeon HD 3870 o nVidia 9800 GT

DirectX®: DirectX® 9.0c

Disco Duro: 4 GB de espacio libre (para una instalación completa)

Sonido: No es necesario hardware acelerador de audio
Recomendado


SO: Windows 7

Procesador: Core i5 750 a 2.67 GHz o equivalente

Memoria: 2 GB de RAM

Gráficos: ATI Radeon HD 4870 o nVidia GTX 260
©2010 Square Enix, Inc. Developed by Obsidian Entertainment, Inc.
DUNGEON SIEGE is a registered trademark of Square Enix, Inc.
Análisis útiles de usuarios