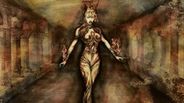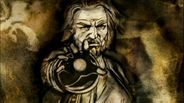 Fight hordes of dangerous creatures in a mystical fantasy world.
Data de lançamento: 20 Jun 2011
Assistir a todos os 7 trailers
This item does not have support for your local language. Please review the supported language list before purchasing
Comprar Dungeon Siege III
Pacotes que incluem este jogo
Comprar Dungeon Siege Complete
Inclui 4 itens: Dungeon Siege III, Dungeon Siege, Dungeon Siege II, Dungeon Siege III: Treasures of the Sun
Conteúdo adicional para este jogo
Sobre o jogo
Durante séculos os legionários têm protegido a nação Ehb, até o dia em que foram traídos e levados quase à extinção. Agora que o mal retornou a Ehb, o povo recorre aos legionários sobreviventes pela proteção do passado. Como um sucessor da legião, você aceitará este pedido de ajuda? Como tudo será solucionado depende de você.
Dungeon Siege III é um RPG de ação que mistura harmoniosamente uma jogabilidade rápida e intuitiva, um sistema de RPG robusto com uma grande variedade de habilidades, gama de itens e recompensas e a imersão à qual Square-Enix e Obsidian Entertainment são conhecidas por criar. Jogadores poderão se aventurar por si próprios, no sofá com os amigos ou numa completa experiência multiplayer online.
Requisitos de sistema
Minimum:


OS: Windows XP SP3, Vista SP1, Windows 7

Processor: Core 2 Duo 2.5 GHz or equivalent

Memory: 1.5 GB

Graphics: ATI Radeon HD 3870 or NVIDIA 9800 GT

DirectX®: DirectX® 9.0c

Hard Drive: 4 GB for full installation

Sound: No accelerated sound hardware required

Recommended


OS: Windows 7

Processor: Core i5 750 2.67 GHz or equivalent

Memory: 2 GB

Graphics: ATI Radeon HD 4870 or NVIDIA GTX 260

©2010 Square Enix, Inc. Developed by Obsidian Entertainment, Inc.
DUNGEON SIEGE is a registered trademark of Square Enix, Inc.
Análises úteis de usuários