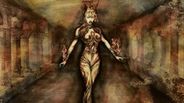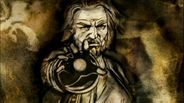 Vecht tegen hordes gevaarlijke wezens in een mystieke fantasiewereld.
Releasedatum: 20 jun 2011
Alle 7 trailers bekijken
Pakketten die deze game bevatten
Dungeon Siege Complete kopen
Bevat 4 items: Dungeon Siege III, Dungeon Siege, Dungeon Siege II, Dungeon Siege III: Treasures of the Sun
Downloadbare inhoud voor dit spel
Info over het spel
For centuries legionnaires have protected the nation of Ehb until they were betrayed and all but driven to the brink of extinction. Now that evil has returned to Ehb the people turn to the few remaining Legionnaires for the protection of the past. As an heir to the legion will you accept this plea for help? How it will all be resolved is up to you!
Dungeon Siege III is an Action RPG that seamlessly blends intuitive fast-paced gameplay, a robust RPG system featuring a large selection of abilities, loot galore and the depth of story Square-Enix and Obsidian Entertainment are known for creating. Players will be able to adventure by themselves, on the couch with friends, or online in a fully multiplayer experience.
Systeemeisen
Minimum:


OS: Windows XP SP3, Vista SP1, Windows 7

Processor: Core 2 Duo 2.5 GHz or equivalent

Memory: 1.5 GB

Graphics: ATI Radeon HD 3870 or NVIDIA 9800 GT

DirectX®: DirectX® 9.0c

Hard Drive: 4 GB for full installation

Sound: No accelerated sound hardware required

Recommended


OS: Windows 7

Processor: Core i5 750 2.67 GHz or equivalent

Memory: 2 GB

Graphics: ATI Radeon HD 4870 or NVIDIA GTX 260

©2010 Square Enix, Inc. Developed by Obsidian Entertainment, Inc.
DUNGEON SIEGE is a registered trademark of Square Enix, Inc.
Nuttige klantrecensies