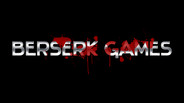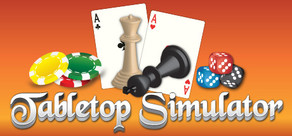 Tabletop Simulator is the only simulator where you can let your aggression out by flipping the table! There are no rules to follow: just you, a physics sandbox, and your friends. Make your own games and play how YOU want! Unlimited gaming possibilities!
Дата на излизане: 18 април 2014
Преглед на HD видео
Игра в "Ранен достъп"
Получете незабавен достъп до играта и се ангажирайте с нейното развитие.
Забележка: Докато трае разработката на тази игра от "Ранен достъп", е възможно тя да се промени значително или не. Ако не сте въодушевени да я играете в текущото ѝ състояние, може би ще е по-добре да изчакате, докато тя придобие по-завършен вид. Научете още
Какво имат да кажат разработчиците:
Защо "Ранен достъп"?
"We're releasing in Early Access because our initial goal was to release in April (with a lot less features that you are seeing now). But due to the overwhelming response and support from our Kickstarter backers and reaching over 1200% of our goal, we wanted to add a lot more content and features so we can bring you the best game possible! We're still releasing in April, just in Early Access instead and with a lot more features implemented than we initially planned, and with a lot more still to come. Hop on for the ride!"
Колко дълго ще бъде тази игра в "Ранен достъп"?
"We will be working on the game until both us and the community feels confident in the feature set presented, but that won't be the end of the game's development either! We have released nearly a patch a week since our Kickstarter ended, so we are fully dedicated to the success of the game."
Как ще се различава планираната пълна версия от тази в "Ранен достъп"?
"Unlocked Stretch Goals:
3 Additional Game Modes [2 MORE GAMES HAVE BEEN ADDED!]
Mod Support (3D Models) [THIS HAS BEEN ADDED!]
RPG Kit (30 animated figurines, Dungeon Tileset, Character Sheets) [MOST OF THIS HAS BEEN ADDED!]
Steam Workshop Support [THIS HAS BEEN ADDED!]
CastAR Support
Oculus Rift Support
Customizable Figurines
Space Theme
and tons more!"
Какво е текущото състояние на версията в "Ранен достъп"?
"Tabletop Simulator has all the fundamental features of the game ready for you to play. With over 15 games to choose from and the sandbox nature of the game, you are set to play hundreds of different games. In addition, you can create your own mods and upload them directly to Steam Workshop. The only limitation is of your imagination.

Tons of new content is still to come and your support will help make the game grow even more. Different features are subject to change and your feedback will help shape the direction we take the game for the better!"
Ще има ли разлика в цената на играта по време на "Ранен достъп" и след това?
"The price will increase when the game leaves early access so be sure to pick it up to save some dosh!"
Как се планирате да ангажирате общността в процеса на разработка?
"We love our community and are proud that we take our community seriously! With the updates almost every week since our Kickstarter ended, we've taken a lot of the suggestions and feedback they have given us and implemented them into the game! So it's very important to give us your feedback, so we can make Tabletop Simulator the best it can be!" Прочетете още
Закупуване на Tabletop Simulator
Закупуване на Tabletop Simulator 4 Pack
19 септември
This main focus of this patch is on memory optimization, which brings the RAM usage down extensively. This will improve overall gameplay and fix the issues people with less RAM have been having .


Memory Management Overhaul:
All content is now dynamically loaded/unloaded on RAM when needed (only the contents on screen are on RAM).

Initial load time is now almost instant.

Starting size is 0.3 gigs of ram (previously 1.6 gigs).

This will allow even larger Mods due to the improved RAM headroom.

Trade off is spawned objects must be loaded from the disk which is slightly slower (minor stutter).
Modding Improvements:
Brand new jpg compression with much lower files sizes (60% smaller).

Overall Mod stability improvements.

Reduced memory footprint for mods due to better compression.

Resolved many memory leak issues, especially when loading multiple Mods.

Improved load times when loading from the cache/drive.

Renamed 'URL Images' folder to 'Images' (cleanout old cache and improved the name).

Added more chat messages to inform players the progress of Steam Workshop syncing.

If special characters are in the file path, the mod save location will be changed to the Game's Data folder.

Custom Model has a new object type "Board" (alt zoom does not work on Boards).
Settings Menu:
Added a checkbox to enable or disable controller input.

Mods can be saved to the Game's Data folder or Documents/My Games (Save in the game folder if your OS username has special characters).

Voice chat volume sliders removed because new voice chat uses sound equalizing.
Layered Card Improvements:
Highlight now works on card layers properly, highlighting all the cards that will be picked
up.

Multi-pickup and box selection will no longer mess up layered cards when grabbed.

Shaking a stack of layered cards will break them apart.

Held layered cards will no longer be ripped off into hands if dragged into one.
General Improvements:
Alt Zoom now works on locked objects, but ignores board objects.

Object rotations are even more accurate when dragging a held object into a hand.

Controller keybinds in the launcher are now labeled (Controller).
Fixes:
Fixed disabling hands while cards are in them, so they no longer fall through the table.

Fixed window mode being stuck on top of everything else even when alt+tabbing.

Fixed game resetting settings on first load.

Fixed expand arrow on Workshop and save files.

Special characters in Usernames will no longer be an issue for Mods.

Fixed camera zooming on table when changing color is in FPS camera mode.

Fixed download completion percent disappearing when loading directly from one custom mod to another.

Added a joystick recenter check to help fix the rotating camera bug (also can disable controller in setting)
Stay up to date on our development by following us on
Twitter
and
Facebook
!
16 коментара
Прочетете още
12 септември
We're happy to announce that we now have trading cards! So if you're into collecting, you can now get all the cards, emotes, badges and backgrounds for Tabletop Simulator through Steam! In addition, this update brings awesome support for controllers and hex grids!




We had a great time at PAX Prime and it was great meeting some of you from the community! Here's a picture of the two of us on the first day right before the doors opened.


Trading Cards:
Full support for trading cards, including emotes, badges, & backgrounds
Hex Support:
Just like you can control the box grid, you can now create a hex grid.

Supports distorted hex shapes by scaling x and y axis separately.

Object snapping support for hex.

Rotational improvements allow proper hex control.
Controller Support:
Xbox 360 controller support has been added.

The controller layout can be seen by hitting the 'Back' button on your controller.
New Voice Chat:
Previous voice chat replaced with new system.

This change was due to some players experiencing memory leaks from the previous implementation.

Voice chat is now default enabled but can be disabled in the settings.
Engine Update:
Updated Unity to the latest version v4.5.3f in preparation for supporting the Oculus Rift.

Engine update also fixes the issue with fullscreen hosts alt tabbing causing issues for clients.
Control Improvements:
Greatly improved degree of control for rotating objects to 15 degrees, previously it was 45 degrees

Holding down the rotate keys will continuously rotate now objects now smoothly
Improvements:
Custom board added under the custom section in the Chest.

Each object held now has its own rotation so they all flip to the same direction when picked up.
Bug Fixes:
Fixed issue with grid settings not syncing when loading a save/mod for clients.

Fixed delay on copy -> paste grid snapping.

Fixed issue with 2 max player games not showing up on the server browser.

Fixed issue with resetting all cards and cards disappearing.

Fixed floating card bug when mousing over and rotating cards layered cards like in solitaire.

Fixed alt + reset camera bug causing the camera to bug out.

Fixed promoted icon disappearing from players that have changed colors.

Fixed possible chat now showing up bug.

Fixed alt zoom not working properly on custom dice for everyone except the host.

Fixed problem when failing to connect to passworded server then trying to join a server without a problem.

Fixed bug that was deleting icons from open chest windows when trying to delete objects.
We made a lot of changes in this update, so if you encounter any issues, please post on our
support forum
.
Stay up to date on our development by following us on
Twitter
and
Facebook
!
5 коментара
Прочетете още
Рецензии
"Tabletop Simulator makes me so happy!"
Rock, Paper, Shotgun

"The ingenuity that went into making this [Tabletop Simulator] is pretty impressive."
Polygon

Workshop Support

Tabletop Simulator fully supports Steam Workshop!

Supports virtualizing nearly any tabletop experience.

Infinite possibilities with only imagination being the limit.

Extremely simple modding with the power to back it up.

One thousand mods and growing on the Workshop.
Относно играта
Tabletop Simulator is the only simulator where you can let your aggression out by flipping the table! There are no rules to follow: just you, a physics sandbox, and your friends. Make your own games and play how YOU want! Unlimited gaming possibilities!
If you're into classic board games, we've got 15 to choose from, like Chess, Poker, Chinese Checkers, Dominoes, and Piecepack. If you are into tabletop gaming we've got an RPG Kit with various role playing animated figurines that you can setup and battle with your friends. The RPG Kit is ever expanding, so you can expect to see new things to come to really take your tabletop gaming to a new level.
If you're a creative person make your own games on Steam Workshop. You can easily create your own games by importing images onto custom boards, custom decks, 3D models, and more. This is the ultimate tool for playing practically anything tabletop and the content is ever expanding thanks to the strong community support! One thousand mods and growing on the Workshop.
Tabletop Simulator is for everyone! Play a simple board game with grandma, have poker night with the guys, or start your epic RPG adventure with your regulars. Play almost any tabletop game you can think of! Being a multiplayer-focused game, up to 8 players can play at any given time. You can also play a solo game of Solitaire if you just need to relax by yourself.
Key Features
:
Online sandbox playground that you play how you want.

Unlimited games thanks to sandbox, no rules design.

Multiplayer physics with objects that collide and interact just how you would expect.

Create your own mods easily with full Steam Workshop support.

Play just like you do in real life; pick up, rotate, shake, and throw any object.

Up to 8 people can play together on the same table & talk on in-game voice chat.

The perfect "game night" fun due to seamless game loading & saving.

Hotseat mode allowing you to play locally on the same computer.

Tons of pre-made game modes with the option to make your own games.

Perfect for RPGs - build your very own role playing dungeons with our modular tileset.

Great admin tools to eliminate griefing in public games.

Multiple 360° panoramic backgrounds that change the mood.

Included game modes: Backgammon, Cards, Chess, Checkers, Chinese Checkers, Custom, Dice, Dominoes, Go, Mahjong, Pachisi, Piecepack, Poker, Reversi, RPG Kit, Sandbox, Solitaire
Системни изисквания за PC
Minimum:


OS: Windows XP

Memory: 2 GB RAM

Graphics: Integrated

Network: Broadband Internet connection

Hard Drive: 1 GB available space
Системни изисквания за MAC
Minimum:


OS: OSX 10.6

Memory: 2 GB RAM

Graphics: Integrated

Network: Broadband Internet connection

Hard Drive: 1 GB available space
Системни изисквания за Linux
Minimum:


Memory: 2 GB RAM

Graphics: Integrated

Network: Broadband Internet connection

Hard Drive: 1 GB available space
Полезни рецензии от клиенти
Заглавие:
Tabletop Simulator
Жанр:
Неангажиращи
,
Независими
,
Симулатори
,
Стратегии
,
Ранен достъп
Разработчик:
Berserk Games
Издател:
Berserk Games
Дата на излизане:
18 април 2014
Езици:
| | Интерфейс | Аудио | Субтитри |
| --- | --- | --- | --- |
| English | | | |