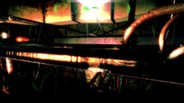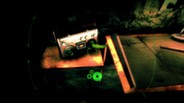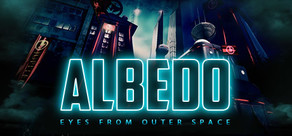 You are John T. Longy, a night-watchman at JUPITER, a secret base, set in an old, partially abandoned research facility in a remote countryside location. JUPITER is the main laboratory of the OLYMPUS GROUP.
Data wydania: 26 Wrz, 2014
Obejrzyj wszystkie zapowiedzi (3)
Gra z wczesnym dostępem
Uzyskaj natychmiastowy dostęp i zacznij grać; zaangażuj się w powstawanie gry.
Uwaga: Ta dostępna w formie Wczesnego dostępu gra może się znacznie zmienić do momentu wydania. Jeśli nie ekscytuje cię myśl o zagraniu w nią w jej obecnym stanie, sugerujemy zaczekać, aż prace nad nią zostaną ukończone. Dowiedz się więcej
Od twórców:
Czemu Wczesny Dostęp?
"Releasing the game at this stage in development will allow us to receive invaluable feedback from the community. This feedback will spur improvements in the production of this title."
Ile czasu trwa faza Wczesnego dostępu?
"The game is planned to be launched in February 2015."
Czym różni się zaplanowana pełna wersja od tej z Wczesnego Dostępu?
"The full release will include additional scenarios and problems to solve. Including the dramatic ending to the story. You finally learn what really happened and how this story is actually, endless…"
Jaki jest obecny stan wersji z Wczesnego Dostępu?
"The game is over 50% complete and polished to a high standard. There are many levels, puzzles and enemies in this version."
Czy cena gry ulegnie zmianie podczas i po Wczesnym Dostępie?
"We are undecided on the price point for release at this time, but we will gauge response from the community and will consider the price closer to release."
Jak zamierzacie włączyć społeczność w wasz proces tworzenia?
"Throughout Early Access, the developers will interact with the community. We will also communicate directly with gamers on our social media pages. Suggestions and comments made by the community will all be considered for possible implementation. Following full release, we will continue to support the community with any questions." Więcej
Dostępne: 26 września
Ta gra zostanie odblokowana za około 3 dni i 22 godz.
22 września
Turning to Unity3D
In the 60's Stanley Kubrick dreamed that in 2001 the mankind would be conquering the space. Instead of this, in 2001, Longy 1 was published!
Life continued. In 2008 I began working in a company, producing an online videogame; Before, I finished high school and began University of Information Technology in Bologna, in 2004.
But I continued to have the strong will to develop my own videogames.
Anyway, if you live as a student in Bologna, which gives hospitality to almost 80000 students, (more than) half of them girls, you have a LOT of problems producing your own videogames. A lot of bad things like parties, concerts, things to do and so on. DISTRACTIONS! Terrible if you want to be an indie game developer.
But, luckily, I live near Bologna, not exactly in it, so I saved the future of my own videogames.
In the meanwhile, my vision of videogames changed. I added one dimension to my dreams. 3D entered in my life and I began thinking to a new game, Longy-based, in 3D.
Not a precise idea. Not a draft idea, really. Better to say a direction. I thought "The game will be in a 3D world. So I have to build a 3D world. And to build a 3D world, I have to build a 3D-world builder!"
So I began the "EdiTable" project!
As you probably know, if someone of you develop games or like the idea of doing it sooner or later in life, to develop editors or tools for the game, sometime is more fun than developing the game. It is a wonderful sensation to create something that will enhance your life, simplifying complex phases. You feel that the world gets better. And so it is! Game editors make the world better! All of mankind agrees, I'm sure.
EdiTable was a 3D-world editor, as I say, where you can import 3D-objects, meshes, textures and so on; put it in the scene, assign behaviours parameters and a lot of other beautiful things and so on. EdiTable had the possibility to let user edit the editor itself (hence the name) scripting and customizing almost all things: from the description of the type of objects and relative binding, to the output file format specification... from create own GUI skins to add or edit the different ways to import the objects in scene, like single objects, groups, spline, path etc…
Not only this; my 3D-world builder had to also be a super-mega-ultra-engine, with lighting ******* PLEASE ZAGO COMPLETA QUI ***!!!
It was based on BlitzBasic for rendering, but the most part of the features had to be absolutely great, the absolute dream of every developer! Maybe all the indie devs of the world would adopt my engine!
In 2010 (about. maybe) I met Ivan Venturi, an old Italian videogame producer. Not because he's old (YES Ivan, you're an OLD GUY!!!!), just because he was one of the first Italian videogame developer, publishing his first videogame in 1987 and co-founding the first Italian videogame company, Simulmondo, very famous in Italian videogame history.
As in this period the main business of Ivan was serious gaming and similar, we developed a couple of videogames, an edutainment game on road safety and a disability simulator. In the meanwhile Ivan had begun also to produce the Nicolas Eymerich Inquisitor saga. So, after a couple of years, when the project entered an advanced stage of production, he asked me to become the managing director of the game. So I entered deeply in the project.
Not only. I fell deeply in Unity3D. Full immersion.
Well. Do you remember I talked about 'EdiTable', my 3D-world builder and blitz-basic-based engine? Ok. Try to compare characteristics I wrote of EdiTable, with Unity3D 2.0 characteristics.
You'll discover that Unity3D had all these characteristics. Not only. About 20-30 times more. And it do this things 20-30 way better... Exporting the project for Mac, iOS, Android.
My pride was destroyed! My will became cheese. My dreams turned to trash. The world of engine builders would never been mine. A tragedy.
So, with the death of my ambitions in my heart, but with the bravery of Duke Nukem, I decided to abandon the EdiTable project. And I completely surrendered to will of Unity3D!
(And, BTW, if you dev guys want to develop your own engine, let me give you some advice: if you want to do it for educational purposes, yeah, it's great! but if you want to do also a games, don't do it, go to the seaside, maybe the Caribbean, and try to forget your dreams - somewhere in the world, someone has already done what you are thinking about, better than you, and before you - so develop games, not engines. If you're not making games, developing editors & tools is GREAT!!!)
Well. At the end of the day, after all these misfortunes, I did three things.
FIRST: I began working to my new videogame. LONGY 2.
SECOND: I began developing it in Unity3D!
THREE: I don't remember...
OK guyz, rest your eyes, stop reading my blog and go look at the trees or flowers or horizons or nature and all that stuff. I have to return to my code. I have a list of bugs to fix and more polishing to do before Early Access version, long about 2 kilometres (you know, in Italy we use Kilometres, not Miles).
So, back putting my nose in Unity3D editor. See ya!
Komentarzy: 0
Więcej
22 września
In the second of this teaser trailer series you can see the beautifully crafted outside world after John T. Longy has successfully escaped the confines of the lab, only now to be caught between two different alien factions as the second landing wave begins.

Want to see more? Subscribe to our channel to check out the rest of the series coming soon!

https://www.youtube.com/watch?v=-mzNRMk1Q3Y&feature=youtu.be
Komentarzy: 0
Więcej
Informacje o grze

You are John T. Longy, a night-watchman at JUPITER, a secret base, set in an old, partially abandoned research facility in a remote countryside location.
JUPITER is the main laboratory of the OLYMPUS GROUP. The scientists there are conducting research on SPACE and TIME, but perhaps there is more to the experiments than meets the eye…
It's a boring night like many others... when, suddenly, BOOM! You hear a loud noise outside. Then… black out.
You awaken in a basement feeling confused. You have fallen through the floor above...
You begin encountering unusual organisms: green tentacles cover the rooms and one-eyed creatures. Is this all because of some sort of biological experiment gone wrong?
Explore the JUPITER base, unravel the mysteries and solve the problems that lie ahead. Fight for your survival as you close in on the secret behind the appearance of these creatures.

Stunning 3D environments and detailed objects.

First person shooter elements mixed into puzzle / adventure gameplay.

13 detailed rooms to explore, each full of mystery, strange visions and intricate puzzles to solve and escape the room.

Outside of introductory scene game is completed entirely of in-game footage and does not use cut-scenes(yes, even the outdoor FPS footage is in game).

An advanced physics engine making object interaction extremely immersive. Pick up and use objects as you would expect to in reality.

Over 100 items to interact with.

Unique hint system using a device to 'see into the future' to help solve complex problems.

A 60's Sci-Fi pulp movie inspired narrative, with plenty of mystery and suspense!

Multiple challenging mini-games

Find the hidden areas, easter eggs and achievements

Realistic sound effects will envelope you in your surroundings.

An estimated 8 hours of challenging gameplay!

Continue on the journey from the Early Access 'Cliffhanger' ending.

Brand new environments and a total of 20 rooms to explore

A new alien species, the Silicon to emerge.

An opportunity to let your monster creation come to life in game. Lookout for community announcement......

Localisation into French, German, Russian and Spanish planned.

New items and time travels paradox' to explore.

Join us to find out how the story will unravel.


Wymagania systemowe
Minimum:


OS: Windows XP SP2 or higher

Processor: 1.80GHz

Memory: 2 GB RAM

Graphics: Video card with 1GB of VRAM, shadermodel 3.0

DirectX: Version 9.0c

Hard Drive: 2 GB available space

Sound Card: DirectX 9.0c compatible sound card
Recommended:


OS: Windows 7 / 8.1

Processor: Quad core 2.4GHz or higher

Memory: 4 GB RAM

Graphics: Video card with 2GB of VRAM, shadermodel 3.0
Jeszcze nie ma recenzji tego produktu
Możesz napisać swoją własną recenzję dla tego produktu, żeby podzielić się swoimi wrażeniami ze społecznością. Użyj obszaru, który znajduje się na tej stronie nad przyciskiem zakupu, żeby napisać swoją recenzję.
Tytuł:
Albedo: Eyes from Outer Space
Gatunek:
Gry akcji
,
Przygodowe
,
Niezależne
,
Wczesny dostęp
Producent:
Z4g0 and Ivan Venturi Productions
Wydawca:
Merge Games
Data wydania:
26 Wrz, 2014
Języki:
| | Interfejs | Pełny dżwięk | Napisy |
| --- | --- | --- | --- |
| Angielski | | | |
| Włoski | | | |