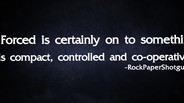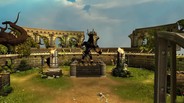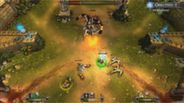 "FORCED är ett en- till fyrapersons kooperativt arkad-action-RPG med pussel- och taktikelement. Du spelar som slav i den hårdaste fantasy-gladiatorskolan av dem alla, dömd att kämpa som gladiator och eventuellt vinna din frihet.
Utgivningsdatum: 24 okt, 2013
Titta på alla 3 trailers
Köp FORCED Deluxe Edition
Includes the original hit game, the official soundtrack, the 140-page digital art book, 43-page digital strategy guide, and access to the black Champion armor, allowing you to customize your gladiators look. Click here to see the Deluxe Edition Page.
Köp FORCED Four Pack
Includes four copies of the base game - Send the extra copies to your friends.
Nedladdningsbart innehåll för detta spelet
13 juni
Hi!

We have finally uploaded the massive network solution we've been working on for months. In short it replaces the old code we had and utilizes the steam backend, which should now allow more than 99% of people to connect to each other.
Before that people might have been stuck in different router setups that we hadn't predicted, but that should no longer occur.

Minor bugs may have been introduced due to this massive update, but we haven't had any reports for days now, and we've been playing a lot as well. So we are pretty sure Forced should now offer you a great experience no matter what evil router from hell you might have in your dungeon. But if you encounter a bug please post it on the forum, we will check on a daily basis.

Playing with randoms is awesome:
While playing recently, I encountered Seolfer (rank 2 in single player), who didn't knew I was one of the developers. So I thought "I'm not gonna tell him that" and I still haven't... :)
That lead to one of my best experiences with FORCED so far. We've been playing for hours and I was treated like a random internet guy from Denmark. Even without voice communication we were actually able to get the challenge crystals in world 4, amazing telekinetic play! :)
It's quite a special experience to play a campaign driven game with a random player over the web. You share an intimate problem-solving time over several hours, and might never meet again. Well I just wanted to recommend grabbing a few crystals like that, instead of only using friends.
So if you meet Seolfer or similar awesomely behaving entities, you should definitely grab some trials with them :)

Lastly thanks for actively helping us fix the new network solution.

FORCED love!
@Baboonlord and @BetaDwarf
11 kommentarer
Läs mer
6 juni
Hi everyone,

Sorry we've been out of touch for so long, we've been hard at work rewriting a lot of the new network code to fix all the problems it introduced.
As always with network, it's a bigger task than anticipated, and thus we've been getting more and more stressed without knowing what to tell you guys.

We just released a new patch however, and this one should be vastly better than before.
We're hoping to gather some feedback from all the players over the next week and then fix the last few issues.

You can head over to this discussion; http://steamcommunity.com/app/249990/discussions/0/522729358661470285/

Which will tell you the newest fixes as well as what we're currently working on, in the hopes that you'll have greater clarity about what's going on :)

Thank you again for your patience, and keep up the activity on the forums, it's greatly helping us in figuring out how to improve the game!

-BetaDwarf
0 kommentarer
Läs mer
Om spelet
"FORCED är ett en- till fyrapersons kooperativt arkad-action-RPG med pussel- och taktikelement. Du spelar som slav i den hårdaste fantasy-gladiatorskolan av dem alla, dömd att kämpa som gladiator och eventuellt vinna din frihet. Du kommer att möta dödliga prövningar och enorma monster, men Balfus, din andevägledare, kommer att vara din ledsagare under ditt sökande efter erkännande.
Egenskaper
Gladiatorkampanj med 25 arenor och 5 bossar

Fyra unika karaktärsklasser med 16 upplåsbara förmågor vardera

Skicklighetsbaserat spel där alla fienders attacker kan undvikas; det är upp till dig att lista ut hur!

Andevägledaren, en extra gruppmedlem som spelarna måste hjälpas åt att kontrollera för att få ett övertag mot fienderna

Survival Arena-läge (fler spellägen kommer)

Märknings-stridssystem: Applicera Märken på fiender med vanliga attacker för att göra dem mer mottagliga för vansinnigt kraftfulla specialattacker från antingen dig eller dina allierade
Bakgrund
FORCED började som ett studentprojekt på ett universitet i Köpenhamn. Det designades med kooperativt spelande i åtanke från allra första början, och spelet innehåller flera nyskapande egenskaper som uppmuntrar och framtvingar samarbete mellan spelarna; själviska spelare lämnas blödande på arenans sandgolv."
Systemkrav (PC)
Minimum:


OS: Windows 7, Windows 8

Processor: Intel Core 2 Duo, AMD Athlon X2, or equal at 1.6GHz or better

Memory: 2 GB RAM

Graphics: DirectX 9.0c-compatible, SM 3.0-compatible

DirectX: Version 9.0c

Hard Drive: 5 GB available space

Sound Card: DirectX 9.0c-compatible, 16-bit
Recommended:


OS: Windows 7, Windows 8

Processor: QuadCore 2.0 GHz +

Memory: 8 GB RAM

Graphics: NVIDIA GeForce 8800 GTS or better, 512MB+ VRAM

Hard Drive: 5 GB available space

Sound Card: DirectX 9.0c-compatible, 16-bit
Systemkrav (MAC)
Minimum:


OS: 10.7.5 (Lion)

Processor: 2.2 GHz Intel Core 2 Duo

Memory: 2 GB RAM

Graphics: Integrated

Hard Drive: 5 GB available space
Recommended:


OS: 10.8.2 (Mountain Lion)

Processor: 2.4 GHz Intel Quad Core

Memory: 4 GB RAM

Graphics: Nvidia Geforce GT 120 / ATI Radeon HD

Hard Drive: 5 GB available space
Systemkrav för Linux
Minimum:


OS: Ubuntu 12.04

Processor: 2.2 GHz Intel Core 2 Duo

Memory: 2 GB RAM

Graphics: DirectX 9.0c-compatible, SM 3.0-compatible

Hard Drive: 5 GB available space
Recommended:


OS: Ubuntu 12.04

Processor: QuadCore 2.0 GHz +

Memory: 4 GB RAM

Graphics: Nvidia Geforce GT 120 / ATI Radeon HD

Hard Drive: 5 GB available space
Hjälpsamma kundrecensioner
Priser


"Best Danish Game", "Best Game Design", and "Best Visuals" - SpilPrisen 2014


"Best Game with 3D Graphics" - Intel Level Up 2013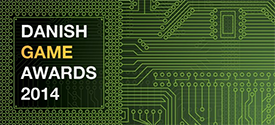 "Best Danish Game" - Danish Game Awards 2014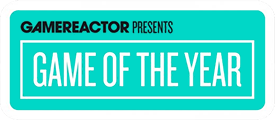 "Surprise of the Year" - GameReactor 2013


"Danish Game of the Year" - Gameplay Magazine 2013


"Best Gameplay - Gamescom" - Indie Vault 2013
"Indie Game of the Year" - Runner-up 2013


"Funded on Kickstarter" - 2012