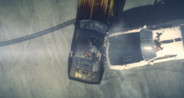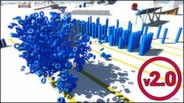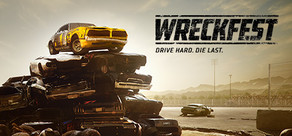 Next Car Game is a new demolition derby themed racing game with soft-body damage modeling, sophisticated driving dynamics and in-depth vehicle upgrading, featuring both demolition derbies and more traditional track races. It's all about fun, breakneck racing and over-the-top crashes.
Release Date: Jan 14, 2014
Watch all 2 trailers
Early Access Game
Get instant access and start playing; get involved with this game as it develops.
Note: This Early Access game may or may not change significantly over the course of development. If you are not excited to play this game in its current state, then you may want to wait until the game progresses further in development. Learn more
What the developers have to say:
"Warning: Early access phase is meant to give you a chance to experience the game as it progresses through its development cycle, and the game is still at an early stage. As such, it does contain missing features and nasty bugs. Developing the game together with the players gives us a lot more creative freedom, and you get to communicate with the development team to make sure we're making the all-out racing game that you want." Read more
Buy Next Car Game Digital Deluxe Edition
July 9

Image courtesy of ETD.

The latest update for Next Car Game is now available, change log below:


Added Sandpit1 alternative route, both normal and reverse layouts.

Increased steering angle and retuned controller settings. Especially gamepad and keyboard controllers should be more responsive now.

Retuned all cars and suspension setups so that the cars would behave more realistically - with most suspension setups the cars now have a tendency to understeer while cornering unless grip is lost, at which point the cars will exhibit oversteer. However, except for the most extreme situations the oversteer should be manageable. In many cases different suspension setups now also have a significant effect on the car handling, so be sure to test them all to find your favorite!

Increased tarmac and gravel friction.

Reworked Stability Control profiles; the Full setting has more strength now while the Half setting should only counter for most serious errors by preventing from spinning out.

Retuned brake balance for all brake kits to tame the tendency to spin out when braking while cornering.

Implement a three second no-collision cooldown period for resetting the car.

Increased player advantage in car-to-car collisions.

Increased side and back strength for a number of vehicles.

Increased wheel strength for 01_American (American Muscle) to prevent it detaching too easily.

Reduced deform strength in minor impacts.

Added a few aggressive AI profiles to the pack.

Added Look Left and Look Right camera controls support for keyboard.

Removed the obsolete Reverse Camera keybinding, should fix cases in which the Look Back button was not working when Reverse Camera was binded.

Fixed an issue in which the vehicle strip in garage was out of screen boundaries when using extreme wide resolutions.

Reduced vertical size of the launcher window to make it fit nicely on certain laptop screens.

Set V-Sync to disabled by default.
As always, we'd love to hear your thoughts on the update!
99 comments
Read more
July 3
The first build on our new engine is out, and here's the change log:


Known Issues:
The alternative route on the new Sandpit1 does not exist.
Engine:
Rewrote the engine.

Significantly simplified gameflow logic.

Added support for data hotloading.

Wrote a shiny new property editor.

Removed a ton of old legacy code.

Rewrote the effect system, note that certain effects are missing as of now.

Added a launcher option to set grass rendering distance.
Multiplayer:
Implemented LAN multiplayer for both race and derby, currently supports up 12 players. Please note that the performance of the server has a significant effect on the client's performance, and if the server is struggling you might experience additional lag on the clients. If you experiencing lag, it's recommended to lower the quality settings via the launcher.
Input System:
Added remapping support for XInput devices such as the X360 gamepad.

Added D-pad and look-around support for DirectInput devices.

Increased the amount of rebindable controls.

Added analogue handbrake support.

Added proper H-shifter support.
Gameplay:
Improved AI behavior to help it stay on track better.

Added first draft of scoring events.
Damage:
Implemented new damage system based on tracking deform instead of impacts.

Improved deformation to make the cars break apart in a more realistic manner.

The car that is heavier and traveling faster will now have an advantage in collision.

Fixed an issue where unlocked panels such as doors would not animate correctly.

Added a placeholder smoke effect for the critically damaged engine state.

Added a release state to all wheels so that they can be torn off.
Cameras:
Implemented an improved camera system.

Reworked all cameras, FOV, position, etc.
User Interface:
Rewrote the user interface platform.

Implemented new Replay user interface.

Added a preliminary scoreboard to post-race.

Improved the main Garage UI somewhat to enhance usability.

Removed the vignette effect when getting damaged during gameplay.

Added support for fetching Steam user name and avatar.
Vehicles and Upgrades:
Added a new American Muscle car.

Reworked engine upgrade parts to mimic real-life parts.

Reworked the suspension setups for more authenticity.

Added first upgrade part descriptions.

Improved gamepad controller functionality.

Switched Anti-Spin assist to an improved Stability Control assist.
Vehicle Dynamics:
Added simulation of Ackermann steering geometry.

Improved shifting center of mass calculation when vehicle is airborne.

Improved simulation of viscous forces when driving on loose surfaces such as gravel.

Added engine shake calculated from the piston movement to simulate engine rumble.

Added support for turbochargers and superchargers, upgrade parts using this feature coming later.

Improved suspension simulation; center of mass now affects suspension.

Improved suspension geometry simulation.
Weathers:
Improved weathers to give a better sense of light.
Tracks:
Added a new Sandpit race track, still work-in-progress!

Enhanced various bits and pieces of the existing tracks.
91 comments
Read more
Digital Deluxe Edition
Buy the Digital Deluxe Edition and get a lot of great, exclusive content!

Backer Race Car
A special in-game race car that's not going to be available later!

Wallpapers
A set of cool wallpapers to trick out your desktop in style.

Soundtrack
A rocking soundtrack of the game.
Please note that the extra content will be available at a later date.
Next Car Game Sneak Peek 2.0
Upon purchasing, Next Car Game Sneak Peek 2.0 will be added to your library!
Steam Greenlight
About the Game
Next Car Game is a new demolition derby themed racing game with soft-body damage modeling, sophisticated driving dynamics and in-depth vehicle upgrading, featuring both demolition derbies and more traditional track races. It's all about fun, breakneck racing and over-the-top crashes.
Expect epic crashes and tight, neck-to-neck fights over the finish line on run-down racing tracks. Expect proper demolition derbies. Expect brand new ways for metal to bend and the signature once-in-the-lifetime moments that can be achieved only with true-to-life physics simulation.
It's a motorsport, but not just any motorsport. It's a motorsport with attitude.
Unique Racing Experience
First and foremost, we're building a FUN racing game with PERSONALITY. It's all about the stuff that really matters: varied tracks, cool cars, and the defining once-in-the-lifetime moments that can be achieved only with true-to-life physics simulation. If you're familiar with our previous games, you already know what we're aiming at: exhilarating racing action with sophisticated physics and damage modeling, only this time we're upping the ante on almost every front. This is the game we envisioned way back in the early 2000s, only re-imagined for today's technology and gaming standards.
Awesome Cars
The cars are old, cheap, banged up, patched together, rusty… just awesome! In short, our cars ooze with STYLE. You won't find anything like them in other racing games. We've got variety, as well: everyone loves the old American heavy-hitters from the muscle car era, but we're not neglecting the fun little European and Asian cars from the long-gone decades either. The best part is that you'll be taking them apart and building them back up again in your garage; the career is as much about your garage and your project cars as it is about racing.
Exciting Engine
Our in-house ROMU engine is a hell-bent beast that's precision-engineered for high-speed, breakneck racing. We have also already implemented fully deformable soft body car damage, meaning that the cars will react to damage in a very tangible, convincing way. While we're focused on action, motorsport authenticity is not forgotten, either. To that end our engine is simulating vehicle dynamics in a very sophisticated fashion. Rolling resistances, casters and slip angles are definitely not ancient Greek to us, and you as the player will be the one benefiting from our expertise.
EARLY ACCESS FEATURES
The current Early Access release contains four playable cars and a number of tracks, showcasing both white-knuckle track racing and explosive demolition derby action with 24 cars that will give you taste of things to come. During the coming months we're going to give the game a lot of polish as well as implement many new exciting features, and all Early Access supporters have a unique opportunity to get involved in the development of the title!
We've also giving a playable Technology Sneak Peek 2.0 to all our Early Access supporters. The sneak peek features a playground that we use internally to test various features various like car damage and environment destruction. Version 2.0 includes new destructive machinery, more dynamic stuff to blow up, spectacular stunts and an awesome physics cannon that we use to play with our physics engine. With the physics cannon you too will now have a chance to cause mayhem to heart's content by launching missiles, throwing stuff around and destroying the environment as well as the cars!
NEW: LAN multiplayer functionality!

A playable Technology Sneak Peek 2.0 - Have fun in the physics playground!

Four cars: American Muscle I & II, European Hatchback and American Sedan, each with unique handling traits.

A number of different performance and handling upgrades, replicating selected real-world parts.

Five race tracks including Tarmac, Sandpit and Figure 8, featuring both normal and reverse layouts.

Three different derby stadiums: large stadium, small stadium and a mudpit.

Race and derby game modes with up to (!) 24 cars, all with dynamic damage.

Soft-body car damage physics system that doesn't need a super computer.

Dynamic content that reacts realistically – fences and billboards break down, tires fly around.

In-game photo mode and replay.
UPCOMING FEATURES
Next Car Game is currently in early Pre-Alpha stage, and the Early Access version is going to serve as a basis on which we will continue building the game based on your feedback on what works and what doesn't. Throughout the Early Access phase we're going to gradually add more content and new features to the game, with some of the most important key features planned being:
Improved car damage and handling.

More cars, each with different stylings and performance.

More race tracks and derby stadiums with varying surfaces.

More dynamic content on the tracks to drive through and crash into.

Highly configurable multiplayer with a variety of modes.

Extensive player garage and car upgrading system.

In-game classifieds to buy and sell cars and parts.

Streamlined and polished user interface.

Improved graphics quality and performance.
We currently estimate that the title should reach a feature-complete state in 2014, with all key features implemented. Please note that all features mentioned here may be altered or removed during the development of the title if deemed necessary.
System Requirements
Minimum:


OS: Windows XP

Processor: Intel Dual-Core 2.4 GHz or AMD Dual-Core Athlon 2.5 GHz

Memory: 2 GB RAM

Graphics: NVIDIA GeForce 8800GT or AMD Radeon HD 3830

DirectX: Version 9.0c

Hard Drive: 2 GB available space

Sound Card: DirectX®-compatible
Recommended:


OS: Windows 7/Windows 8

Processor: Intel Core i5, AMD Phenom II X4 or better

Memory: 4 GB RAM

Graphics: NVIDIA GeForce GTX 570, AMD Radeon HD 7750 with 1 GB VRAM or better

DirectX: Version 9.0c

Hard Drive: 2 GB available space

Sound Card: DirectX®-compatible
Copyright © 2014 Bugbear Entertainment Ltd. All Rights Reserved.
Helpful customer reviews
Title:
Next Car Game
Genre:
Action
,
Indie
,
Racing
,
Simulation
,
Sports
,
Early Access
Developer:
Bugbear
Publisher:
Bugbear
Release Date:
Jan 14, 2014
Languages:
| | Interface | Full audio | Subtitles |
| --- | --- | --- | --- |
| English | | | |